A truck driving career has many advantages, including freedom, independence, and good pay. However, rookies encounter plenty of challenges in their first year. These obstacles can discourage and overwhelm you unless you know what to expect. Here are six truths about the reality of being a new truck driver.
1. Seat Time Is Key
After completing a CDL course from a reputable school like https://truckschool.net/, focus on gaining seat time. If your driver trainer does not live up to your expectations, you will have to accept this.
A truck is a pretty small space for two drivers. Whether you like your companion or not, you will have to learn to spend time together. Sometimes, you may even have to share the same sleeper bunk.
2. Paid CDL Program Wages Are Low
Do not expect a hefty wage during the first year of work. The time you spend with your driver trainer will not be lucrative, so be prepared for a financial hit. Even when you get behind the wheel yourself, the pay will be modest in the beginning.
Typically, this period lasts until the end of the first year or even the first couple of years. To earn more, choose longer routes. Short-haul trips pay worse due to border crossing and other delays.
3. Aim for Zero Accidents
Unfortunately, inexperienced drivers have more accidents. Minimizing them is one of the crucial goals for any rookie. While you are still getting used to your vehicle, do your best to drive as safely as possible.
Naturally, some accidents are inevitable, but others are simply unnecessary and embarrassing. They will not only hurt your confidence but also tarnish your driving record and cause additional expenses.
4. Being Away From Home is Tough
Many carriers allow their drivers to choose suitable schedules and distances. How long to spend away from home is up to you. Long-haul routes generally pay better, but being on the road for several weeks in a row is challenging.
Discuss your career choices with your family. If being on your own causes you to feel lonely, depressed, or anxious, this job is not for you. The trucking career can take its toll on your mental and physical health.
5. Maintain Focus
Your first year as a truck driver will probably be rough. Perseverance is crucial for success in the long run. Focus on accumulating seat time and driving experience to improve your resume and become eligible for better jobs. Concentrate on driving safely and minimizing damage to your truck.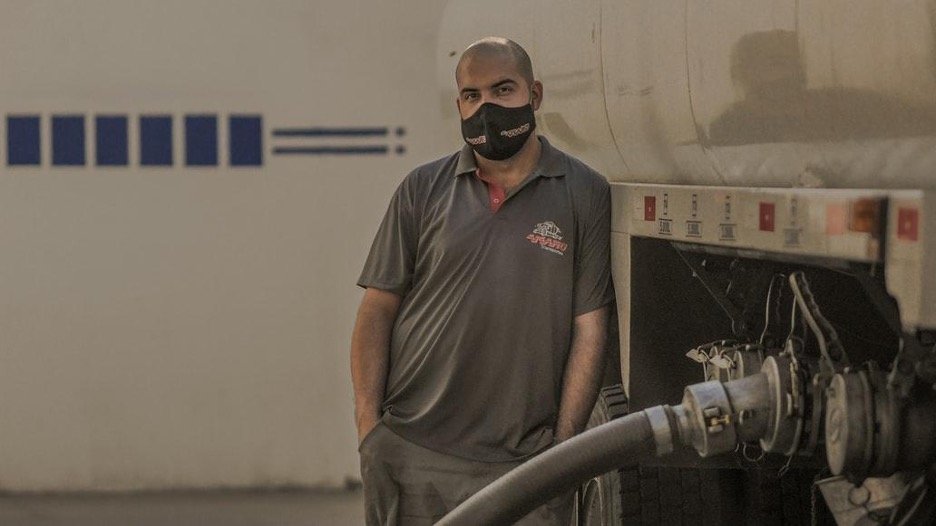 6. The First Year Is 'Survival of the Fittest'
When you are just a rookie, your employee knows very little about you. Typically, newbies get the most inconvenient loads. Be ready to deal with some tough stuff — it is inevitable.
Keep your eye on the prize and build your reputation. Your work will get better and easier over time. The more experienced you get, the better the loads and the higher the pay!