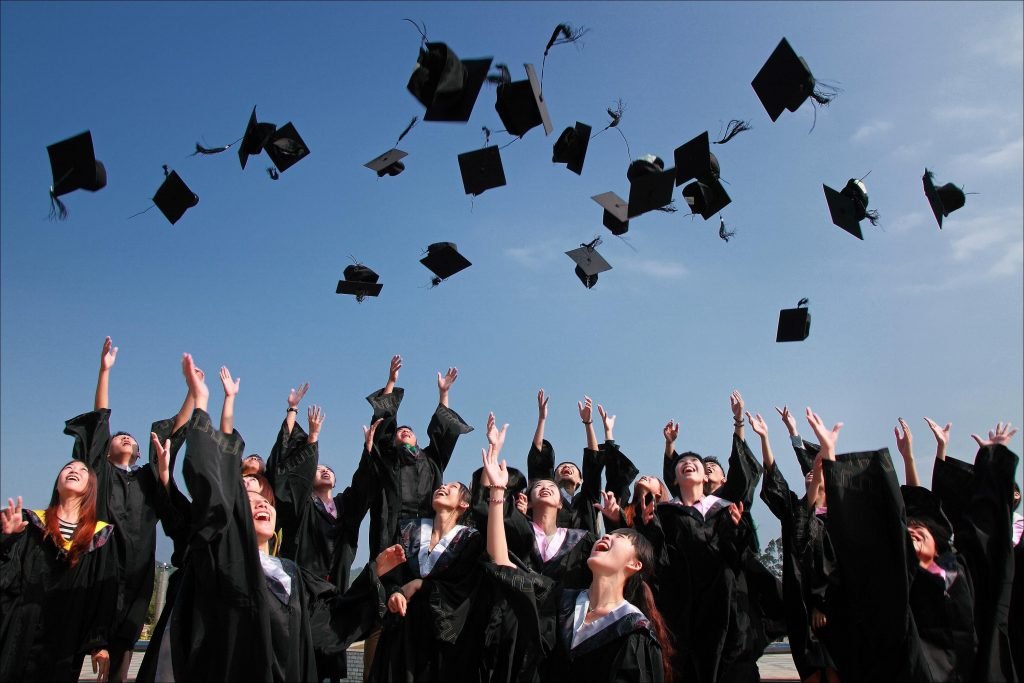 If your career goals revolve around going into business, earning the right qualifications and credentials can give you a boost when it comes to seeking employment. With many candidates in the same boat as you, standing out from the competition and having useful skills behind you can increase your chances of securing your dream role. Whether you want to become a manager, or even run your own company, here are six very good reasons why you should complete an MBA degree.
Networking Opportunities
Whether you choose to attend a brick and mortar establishment or study online for your MBA, there are dozens of networking opportunities that you can take advantage of throughout your course. Many universities allow students to interact with professionals that boast years of experience. For those studying online, you can still engage with those in your chosen field visually. In many instances, it's not what you know but who you know, so spreading yourself out there and expanding your business network can only help you in the long run.
High Salary
Not only can completing an MBA degree open up more doors, but you can earn a higher salary too. As long as you earn the right qualifications, your chances of finding top-level managerial positions are much greater. If you would like to further your career in the business world, an MBA degree will provide you with better career opportunities.
New Skills and Knowledge
There are all sorts of soft skills that you will learn throughout an MBA degree. While you may have gained adequate experience in a real-life office setting, you will soon realize that you were stuck in your comfort zone. Completing an MBA will push you out of your safe space and equip you with the right skills and knowledge to help you deal with the latest issues and developments in the business sector. There are various challenges and obstacles that you may face along the way, so knowing how to problem solve and work well under pressure will set you up for the workplace.
Self-Discipline
To do well in your MBA degree, you will need to either attend classes and lectures in person or study online to ensure assignments are completed on time. With no one breathing down your neck to get things done, it's up to you to focus on your education. Another great benefit of doing an MBA degree is that you will learn all about self-discipline you can take with you into the workplace. Blocking off time and putting your full concentration into your learning will help you when seeking employment.
Better Communication
Many MBA graduates tend to find themselves communicating far more effectively with colleagues, employees, and bosses. Whether you're studying on campus or completing an online degree, you will have the opportunity to engage with people from all different types of backgrounds. Whether it's speaking to those on your course, or getting help and support from a tutor, you will learn the importance of communication, which can be carried with you into a workplace setting. If you aren't able to communicate effectively, lines can be blurred, which can cause all sorts of problems when you go into a managerial role, so learning how to engage with others can take you far in the business world.
Boosts Confidence
Committing yourself to an MBA degree can be initially daunting, however, over time you will begin to feel more confident in your abilities. If you feel anxious about starting the course, you need to remember that there are many others in the same boat as you. Many business schools, both online and in-person will be on hand to provide guidance and support throughout your MBA degree, helping to boost your self-esteem and confidence. Once you have completed your program, you will feel more assured in your abilities, which can increase the chances of you securing employment.
Finding a Program
Now you have a better idea of how an MBA degree can benefit you, it's important that you find the right provider for your course. If you choose to study an MBA online, St Bonaventure University has a range of courses that include personalized and interactive coursework to help you become a well-rounded professional, giving you the skills and knowledge you need to go far in business environments.
Getting your foot in the door can be difficult in the business world. With many like-minded individuals going after the same roles, it's important that you do what you can to stand out from the crowd. Whether you're applying for a managerial position or starting a business from scratch, having an MBA degree behind you can increase your chances of success.