If you are searching for bold new confidence, look at your wardrobe. The right men's clothing is flattering and enhances your look without being too loud or going overboard. When it comes to men's fashion, bold is having conviction and self-assurance, no matter your personality or style. Use the following tips to create a trend-forward closet.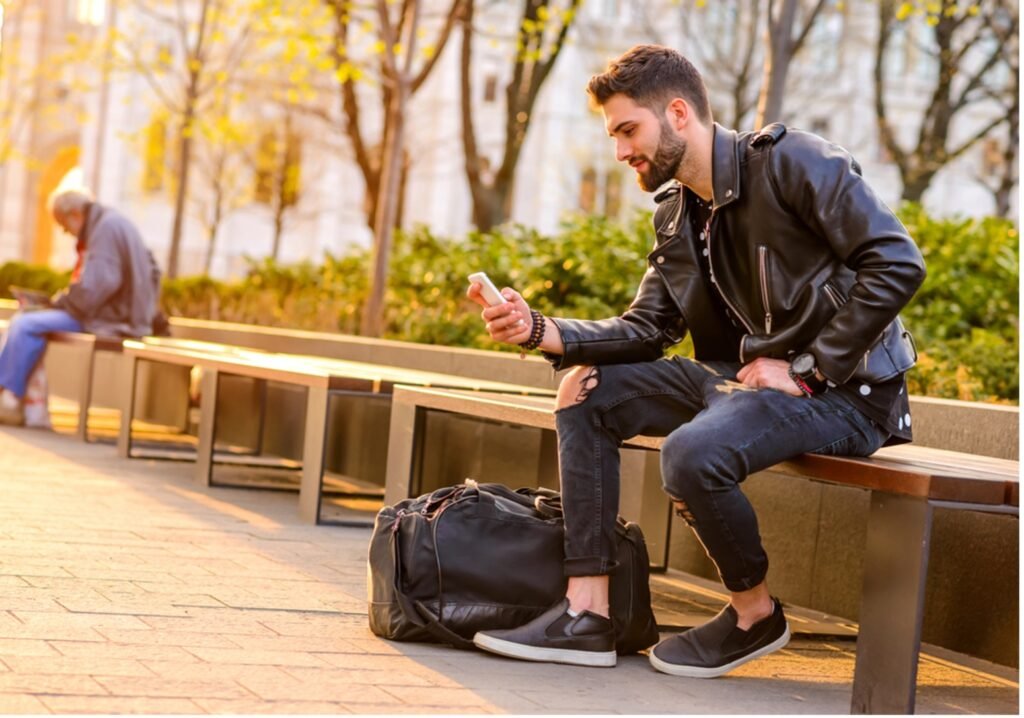 1. Refresh Your Closet
Timeless men's fashion is about making a statement through a clean and flattering look. Start your new wardrobe by removing unnecessary or outdated clothing items. First, remove worn shirts and pants. This includes garments with holes or stains. It may also include your navy crew neck or red V-neck that looks faded instead of vibrant.
Swap out graphic tees or shirts with whimsical patterns. Loud colors and sayings are fun at sporting events, but they are not the ideal look for work or a date. They also do not give off an air of sophistication and maturity. Replace graphic shirts and out-of-style garments with classic items like a gray or black crew-neck t-shirt. Some short sleeve shirts and long sleeve tees come in bundles or packs, so you can change out your shirts without spending too much time on them.
2. Update Your Styles of Men's Pants
Most men have plenty of denim jeans or athletic pants. These styles are essential to have, but you should have other bottoms for a bold and confident look. Classic, well-tailored pants are excellent options for all men. Start by shopping for flattering styles like chinos and khakis. Wool trousers and slim-fit trousers always look fashionable and polished. Relaxed leg pants will give you a fresh fit while helping you stay comfortable. Some of today's drawstring trousers are even stylish enough to wear at work or on dates.
Now that you know what to wear, you should understand which pants to avoid. Stay away from tacky jeans with embellishments on the legs or pockets. Resist the urge to buy styles that will quickly fall out of fashion. Instead, invest in rich textures and complementary colors that will enhance your fresh layers and men's basics.
3. Buy New and Fresh Footwear
If you want to go bold with your men's style, you should wear something besides your usual pair of sneakers. Many types of men's boots are affordable and easy to mix into any wardrobe. Oxfords are a well-known choice among fashionable men of all ages. These tie-up shoes are sure to give you a dressy appearance, and they come in many colors. Loafers are an excellent choice for work and leisure since they effortlessly transition from day to evening.
Add personality with boat shoes, which are always an excellent fashion for pairing with khakis and chinos during spring and summer. Chelsea boots go with almost any style of slacks and can enhance a business casual wardrobe. Chukka boots and desert boots add a playful ruggedness and will match with everything from tailored jackets to button-up shirts.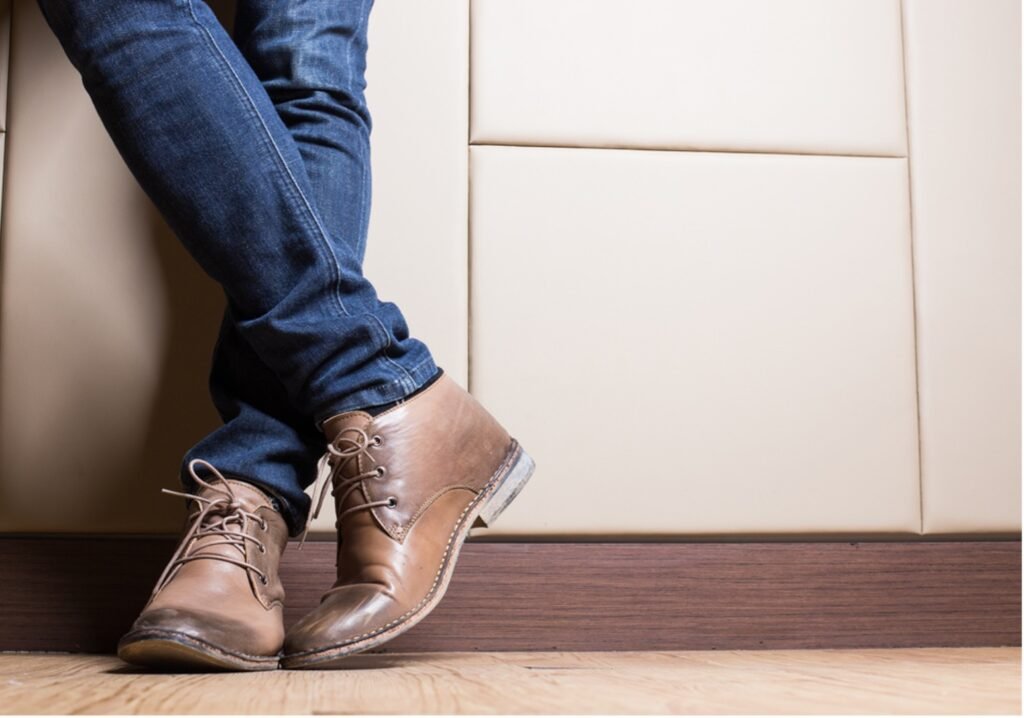 4. Add Sophisticated Men's Accessories
When searching for bold men's accessories, avoid any that venture into the realm of gaudy. Instead, opt for understated yet quality materials and styles. A stainless steel watch in neutral colors will elevate your look and go with every outfit. Some of the most popular accent colors in today's watches include gray and navy. Smartwatches are also fashionable and sophisticated. If you like men's jewelry, opt for simple and unique pieces.
Small beaded bracelets and braided leather bracelets add texture and personality to clothing without going overboard. Stainless steel pendant necklaces and station necklaces create a vibrant look without taking away from your outfit. Some men like to show off their style with glasses. Sunglasses and readers are two popular eyewear options. Aviators and round-shaped glasses are trending for men. Soft square glasses and rectangular frames look great on a variety of face shapes.
5. Get the Right Size of Clothing
No matter what body type you have, you will look better in your clothing if you wear the right size. Clothing companies have different fits, so it helps to know your actual body measurements. With a tape measure, you can get the numbers for the most common men's clothing measurements, which include:
Neck
Shoulder
Sleeve Length
Chest
Waist
Hip
Inseam
Write these down, then put them in a safe and secure place like the notes section of your smartphone. Check the numbers when you buy from a new clothing company. Match your measurements to the guy's clothing chart. This will help you to get the best size, no matter where you are shopping.
In some cases, you will have to experiment with garments to find the perfect fit. Purchase a couple of affordable tees in different sizes to find the one that works best for you. For formal clothing or well-fitting items like sport coats, consider meeting with a tailor.
6. Include Stylish Layers
A timeless V-neck or a long sleeve crew neck makes for an excellent foundational piece for your outfit. By adding layers to your look, you will turn it from basic to bold. Go shopping for a few new cardigans or jackets. Warm sweaters in colors like gray and navy will complement button-down shirts and flannels. Bomber jackets, blazers & even leather jackets look great with the right shirt and pants.
If you are in a casual environment, men's hoodies can be the ultimate layer for your look. Pullover hoodies in bold colors like black and garnet always look clean and fresh against denim or khakis. Zip-up hoodies add a tough and sturdy feel. Pair with a clean white tee and denim for a traditional look that is sure to turn heads.
7. Focus on a Timeless Men's Look
Today's bold look is always fresh and classic. You can achieve this confidence by investing in quality basics and sharp accessories. Look for layers with color and texture that will take your outfit beyond boring or monochromatic. The right footwear can make a guy's outfit anything but bland.
Now you are getting into a rhythm with your clothing. Remember to keep a fresh shave and haircut. A well-groomed appearance will keep you looking bold and confident from head to toe. 
8. Embrace Patterns & Textures
Adding patterns and textures into your wardrobe is a great way to draw attention without going overboard with prints or colors. A patterned shirt or textured blazer can liven up any outfit while still keeping it classic and timelessly stylish.
Don't be Afraid of Accessories Accessories are the perfect way to add character and individuality into your outfits without having to make drastic changes every time you dress up. Hats, scarves, jewelry – anything goes! With accessories, sometimes less is more – so pick one or two statement pieces that elevate your look without overwhelming it altogether.
Staying Confident and in Style
Every man has his own unique style. Being bold is about looking stylish and feeling confident. Take care of your men's basics and your favorite layers. Invest in the right footwear and grooming habits to take your appearance from drab to fresh.