Last month the U.S. economy added roughly 114,000 new jobs, and the unemployment rate finally fell below eight percent. So we figured what better way to celebrate the good news than to showcase a handful of brats who not only created their own jobs, but probably own their own money bins to stash their loot.
Oh, and when we say brats we're not talking about kids who lip-synched sang their way to superstardom like Justin Bieber or Miley Cyrus, or who got their daddy to give them an acting job (we're looking at you, Jaden Smith!). These young entrepreneurs earned their loot the old fashioned way — by inventing hoodies for pencils and selling grandma's hair cream in baby food jars.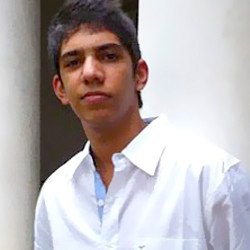 Farrhad Acidwalla, 18 | CEO of Rockstah Media
At age 13, Acidwalla asked his parents to spot him $10 so he could start an online community for aeronautics enthusiasts. Space nerds popped a woody and the site became a hit. A few months later he sold it for $1,200 and invested $400 of his earnings to found Rockstah Media, now a successful branding, marketing, and media company based in Maharashtra, India. At 18 years old, Acidwalla has been featured on CNN, CNN Money, CNN-IBN, and MSN.com. He's currently the boss of more than 40 employees. No word on whether his company offers adult day.
Anshul Samar, 17 | CEO and founder of Alchemist Empire
At 14 years old, Samar's card game Elementeo pulled in roughly $1 million in sales during its first year of production. The game, which teaches kids about chemistry and science using a fantasy component, came to him while he was in the fourth grade. He began work on the company full force by the time he was twelve, and released it as an eighth grader at the National Association of Gifted Children Conference. Samar has been featured on PBS and in the New York Times, and his game now sells on Amazon, at the MIT museum, and in select stores across the country.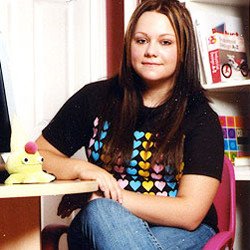 Ashley Qualls, 22 | Founder of whateverlife.com
At the age of 14, the Detroit native launched whateverlife.com, a website that offered free Myspace layouts and HTML tutorials to help kids design their pages. Whateverlife.com was attracting more than seven million visitors per month, prompting offers as high as $1.5 million. But Qualls turned them all down. In 2006, she paid $250,000 cash for a home in Los Angeles (why on earth would she ever leave Detroit?), and became an emancipated minor at the age of seventeen, lawfully giving her the same rights as an adult.
Juliette Brindak, 22 | Founder of MissOandFriends.com
Brindak came up with the ideas for Miss O and Friends, a social network site aimed at building self steam in tweens, when she was 10 years old. Six years later, after shaking down friends and family for investment cash, she brought her idea to life. But as traffic grew — the site now generates roughly 10 million visitors per month — so did Brindak. To keep tabs on what's important to that age demographic, she used things like polls and quizzes to learn what to focus on. So far, it's worked — her site is worth roughly $15 million.
Jason O'Neill, 16 | Entrepreneur, author, and public speaker
At age 9, O'Neill designed his first set of pencil bugs – googly-eyed bug hoodies kids could wrap around pencils — to sell at a craft fair with his mom. At age 10, he was delivering his first business presentation. Four years later, he published his first book. He went on to design T-shirts and bookmarks starring the alien-like little creatures, and honed his skill as a speaker at conferences, seminars, libraries, and schools. In 2010, he retired from the craft business to rub it in our faces concentrate on speaking engagements and writing more books to pad his retirement fund.
Robert Nay, 14 | Creator of Bubble Ball; CEO of Nay Games
A month at the library in his hometown of Spanish Fork, Utah gave Nay enough skills to write more than 4,000 lines of code to complete Bubble Ball, a puzzle game that racked up more downloads than Angry Birds in Apple Store sales. Within two weeks of its launch, the game had two million downloads, adding another five million thereafter. He's now CEO of his own gaming company, Nay Games, which he says has even nerdier projects in the works.
Leanna Archer, 16 | CEO of Leanna's Hair
When she was young…er, like super young, people at school would compliment Archer's hair. Her secret? Her grandma's homemade pomade. So Archer began spooning globs of it into baby-food jars and selling them to kids at school. The product was a hit, and shortly after, Archer — with some help from her parents — obtained a business license and a tax ID number. Her company now makes eight organic hair products and pulls in hundreds of thousands of dollars in revenue per year. Also, every one of her employees has fabulous hair.