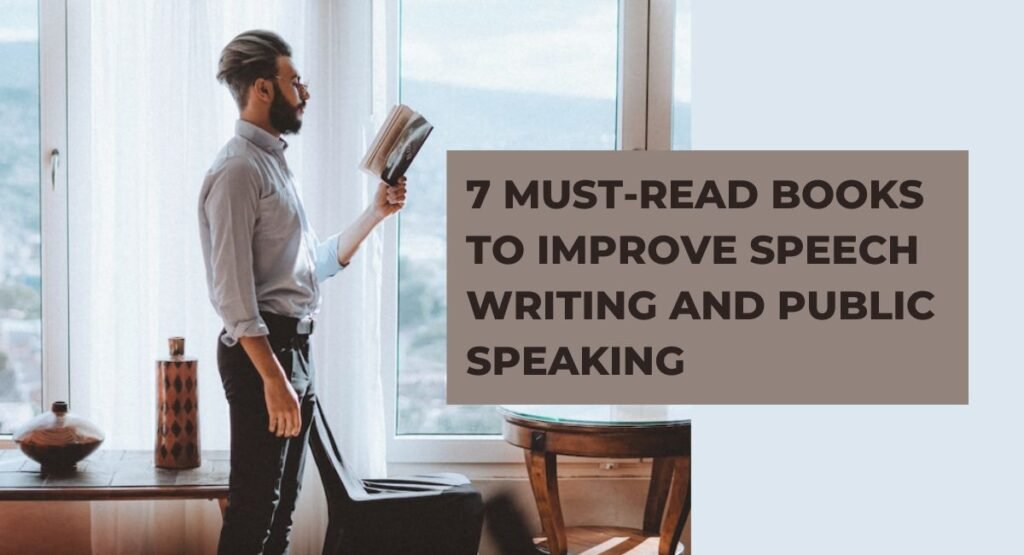 Writing a speech is hard for most people. Speeches don't tend to sound the way we talk. They use esoteric language, stylistic devices that only work in the context of a speech, and other quirks that you normally wouldn't think to include.
Not all speeches call for you to go on a word blitzkrieg. You just need to understand the context of
who will hear it
why you are making it
and how to approach each scenario
This is the backbone of any good speech.
This article delves into some of the best books on speechwriting that, over time, can help augment the skills you may already have or take you from a speechwriting newbie to a guru.
Knowing how to write a speech is important because you may need this knowledge before giving a presentation in class, before some event, or before defending your dissertations. And if the best Ph.D. dissertation help service is able to help you with your dissertation writing, only you can write a speech in which your presence will be felt.
Now, let's dive into the list!
"Resonate" by Nancy Duarte
Duarte's Resonate is a must-read if you want to deliver powerful presentations. In it, Duarte delves into the art of storytelling and the importance of understanding your audience and crafting a message that resonates with them.
Duarte says, "Your audience doesn't want to hear from you, they want to hear from themselves." To truly connect with your audience, you must tailor your message to their needs, desires, and experiences.
As she notes, regarding her concept of the 'sparkline,' a visual representation of your presentation's structure, "Good design amplifies your message and helps it resonate with your audience."
Overall, Duarte's Resonate resonates.
"Talk Like TED" by Carmine Gallo
In Talk Like TED, Carmine Gallo dives into what you need to know to make a memorable and captivating presentation, based on the best TED talks we've ever watched. The book is the culmination of an analysis of the tips learned from great speakers like Steve Jobs and Bill Gates, as well as a detailed breakdown of what made the best speeches the best.
With these lessons and time, you, too, can learn to confidently and knowledgeably deliver speeches on various occasions, whether while presenting your dissertation or during some celebration. Gallo writes, "Public speaking is a skill that can be learned, but it takes time, practice, and a willingness to take risks," and we couldn't agree more.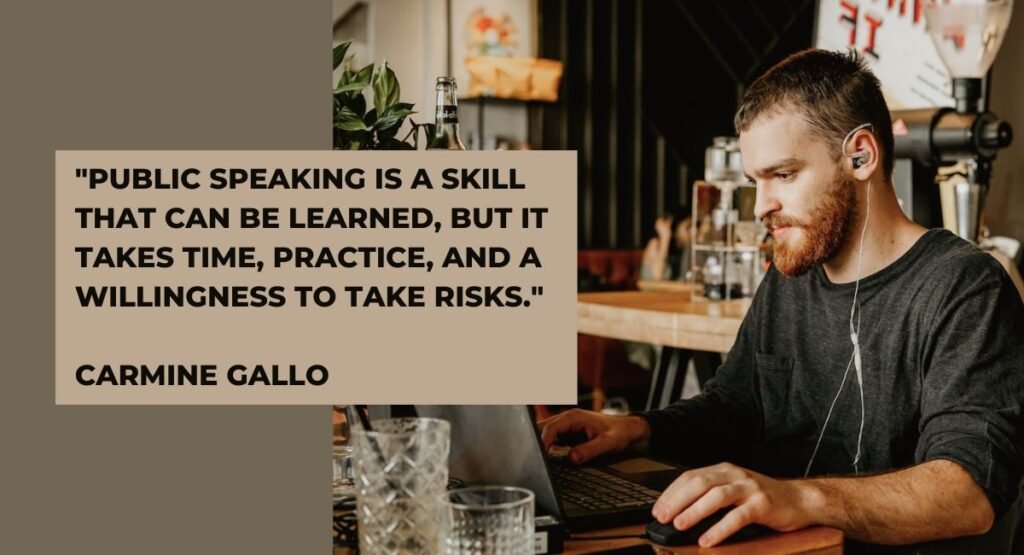 "The Art of Public Speaking" by Dale Carnegie and J. Berg Esenwein
For more than a century, Carnegie and Esenwein's classic has been the go-to for many students of the art of public speaking. That's right, a century! Why? Because of the third, perfect speech. What's that, you ask?
Carnegie famously said, "There are always three speeches for everyone you actually gave. The one you practiced, the one you gave, and the one you wish you gave." The book covers everything from speech preparation and delivery techniques to audience analysis and persuasive speech writing to help you deliver the perfect third speech.
"The Elements of Style" by William Strunk Jr. and E.B. White
If you want to sharpen your writing skills to create more impactful speeches, look no further than The Elements of Style by William Strunk Jr. and E.B. White. This timeless classic is a must-read for anyone who wants to write clear, concise, and effective prose.
The book's emphasis on simplicity, clarity, and brevity is especially valuable for public speakers who want to communicate their ideas with precision and impact. As E.B. White puts it, "Writing is an act of faith, not a trick of grammar."
The book elaborates; we promise.
"The Anatomy of Story: 22 Steps to Becoming a Master Storyteller" by John Truby
Public speaking and speechwriting rely on understanding the central tenets of storytelling. In "The Anatomy of Story: 22 Steps to Becoming a Master Storyteller," Truby breaks down what makes a great story, including theme, plot, and character, with practical exercises to allow you to take the lessons taught and apply them to your writing and presentations.
You'll learn the importance of creating a well-rounded and compelling protagonist that the audience can connect emotionally. Truby also emphasizes the importance of conflict in driving the plot forward and keeping the audience engaged.
"Presentation Zen" by Garr Reynolds
Do you remember the last time you were sitting in a presentation that felt like it would never end? The presenter seemed to be reading word-for-word from a bland slide deck, and your mind drifted to your to-do list.
Don't let that happen to you! Garr Reynolds' Presentation Zen will show you how to transform your presentations from snooze-fests to unforgettable experiences. Using simple yet powerful design principles, Reynolds teaches you how to craft compelling visual stories to engage your audience and leave a lasting impression.
With Presentation Zen as your guide, you can confidently step onto the stage and deliver presentations that will captivate your audience and make you unforgettable.
"Thank You for Arguing: What Aristotle, Lincoln, and Homer Simpson Can Teach Us About the Art of Persuasion" by Jay Heinrichs
Combining modern persuasion techniques with classical rhetoric, Jay Heinrichs takes the reader through the art of persuasion, exploring the techniques used by some of history's most persuasive speakers, from Aristotle to Abraham Lincoln to Homer Simpson.
With humor and wit, Heinrichs breaks down the elements of persuasion into easy-to-understand concepts and provides practical tips for using them in your speeches. Whether you're a seasoned public speaker or just starting, this book will give you the tools to craft compelling arguments, win debates, and persuade others to your point of view. Also, this book is a good source for writing dissertations for Speech Communication.
As Heinrichs says, "Arguing, when it's done right, can be a beautiful thing." This book will show you how to do it right.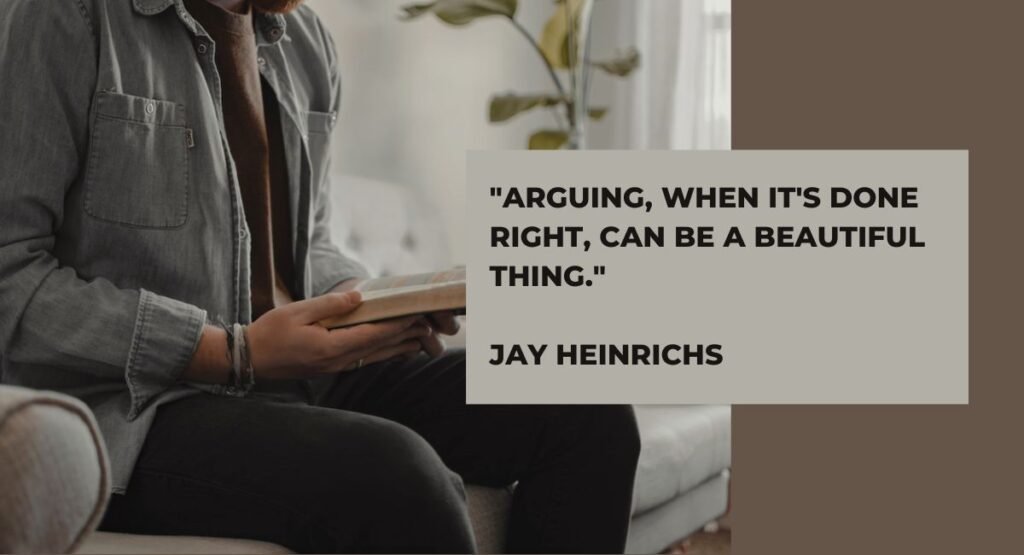 A Boost To Help You Read These Books
Imagine this: You're standing on a stage, a spotlight shining down on you, with a captivated audience hanging on your every word. You've just finished delivering a powerful, persuasive speech that has left them inspired and eager to take action. How did you get here? By reading the books we've discussed here.
From learning how to craft a compelling story to speaking with clarity and impact to connecting meaningfully with your audience, these books offer a wealth of knowledge and practical advice to help you become a masterful communicator.
But, let's face it, reading a book can be challenging. That's why you should embrace all the tools at your disposal – from books to improve study skills, audiobooks for a hands-free experience, and concise summaries that give you an overview of the book's key insights.
So pick up a copy of one of these books and start your journey to becoming a truly impactful speaker today. The stage is waiting for you.