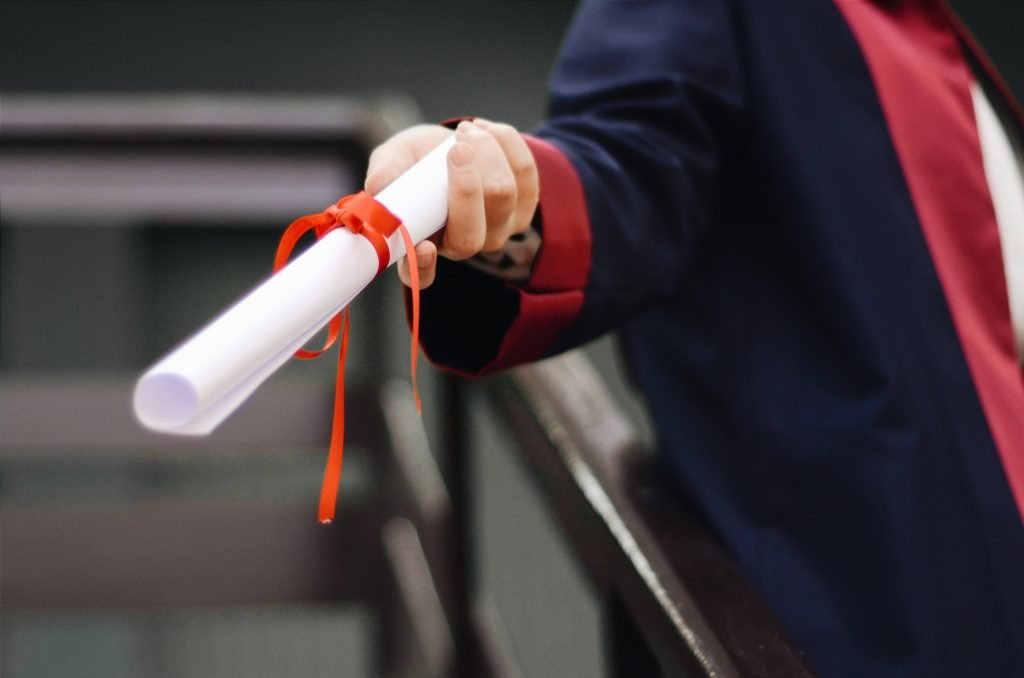 Postgraduate study is beneficial for many reasons, but an MBA is one of the most coveted qualifications around. If you're eager to enhance your career prospects, take a look at these 7 top reasons why an MBA might be right for you.
1. Develop Leadership Skills
You may be at the top of your profession in terms of sector-specific knowledge, but are you a good leader? To secure the most senior roles, you'll need to have in-depth knowledge of management strategies and styles. Furthermore, you'll need to show that you can implement them effectively within a real-life workplace environment.
Although some people are naturally good leaders, this won't be enough to highlight your abilities when you're applying for senior roles. With a formal qualification, such as an MBA, your superiors and potential employers will be in no doubt about your leadership potential. Throughout the course of completing an MBA, you'll develop a variety of skills required to be a good leader, including:
Communication skills
Hiring top talent
Improving staff retention rates
Increasing human capital
Creating hierarchies to improve performance
People management skills
Making difficult business decisions
Seizing growth opportunities
While an MBA program will give you the skills and knowledge you need to be a good leader, it will also formalise your talents. By successfully completing an MBA, you can showcase your leadership potential to future employers and secure top-ranking roles in your industry. 
2. Enhanced Career Prospects
If you want to secure a top role in your industry, an MBA can give you the tools and kudos you need. By the time you have successfully completed your MBA, you'll have studied a wide range of topics, such as:
Measuring financial performance
Identifying opportunities for growth
Global economic analysis
Designing systems, operations and processes
Effective management styles
Enhancing productivity 
Creating customer value
These modules will stand you in good stead to drive any business forward. Whether you plan to work for a large international organisation or a small, local business, an MBA gives you the knowledge and insight you need to improve commercial performance. 
As such, potential employers will be aware of your skills when they see an MBA listed on your curriculum vitae. Indeed, many employers will actively seek out candidates with an MBA when they are looking for future leaders. Perhaps the most effective way to enhance your career prospects within a business environment, an MBA will enable you to reach the top of your industry. 
3. Specialist Knowledge
Although the MBA programme as a whole will enable you to take on a variety of leadership challenges, you also have the opportunity to specialise in a particular area. If you want to focus on managing global corporations, for example, you can choose pathways and modules accordingly. Similarly, if you are primarily focused on growing smaller businesses, you may want to take an entrepreneurial pathway when studying for your MBA. 
Being able to specialise in a particular area or a specific type of business organisation enables you to drill down into niche issues. As such, you will have in-depth and expert knowledge surrounding the type of organisations you want to work with in the future. 
Many well-known industry professionals have chosen this route to the top, and it's one that works exceedingly well. Combining broad knowledge with specialist expertise, you will have the skills and strategies to thrive in your chosen sector. 
4. Cultivate a Business Network
Once you have enrolled on your MBA programme, you will have the opportunity to network with other MBA students, as well as with existing business leaders. As well as being taught and mentored by successful industry professionals, you can extend your network by connecting with other up and coming business gurus. 
As you progress throughout your career, your business network becomes extremely important. By building your own profile and reputation, you can enhance your standing within your industry and become known as a leader in your own right. To achieve this, however, you need a way to break through to the upper echelons of your sector, and an MBA enables you to do just that. 
5. Increased Remuneration
When you have successfully completed your MBA, you will be able to command a much higher salary. In fact, studying for an MBA could enable you to double your salary. However, it isn't just your current salary which could be boosted by undertaking postgraduate study. With an MBA, you will be qualified to apply for a wider range of jobs and positions of a higher seniority. People with an MBA commonly hold high level positions within businesses, such as:
Chief Executive Officer
Chief Financial Officer
President
Vice President
Head Strategist
Head of Business Development
Operations Manager
IT Director
Marketing Manager
Product Director
With so many leadership roles available to MBA graduates, you can attain a higher level of remuneration by completing your postgraduate studies. Furthermore, holding an MBA will enable you to climb the career ladder more quickly. Essentially compounding your salary increases, achieving an MBA can be one of the most effective ways to increase your salary. 
6. Company Ownership
If you want to launch your own firm, you will need to have extensive knowledge of how to run a successful enterprise. From funding and company structure to operations and supply chain management; there are a variety of areas to consider. As an MBA program offers the chance to study each aspect in detail, you can gain the enhanced knowledge you need if you want to succeed on your own. 
Furthermore, today's MBA programmes are well-attuned to the needs of postgraduate students. As more people strive to become directors and company owners, there are increasing opportunities to study entrepreneurship as part of an MBA. If you want to use the skills and knowledge gained via your MBA to launch your own enterprise, there are a range of modules which are tailored to your ambitions. 
As well as giving you the confidence, skills and theoretical insight you need to launch your own business, an MBA also gives you the opportunity to work as a freelance consultant. Whether you operate on a self-employed basis or set up your own company, you can use your expertise to assist other businesses. 
7. Job Security
No matter what industry you work in, job security is always an issue. Various sectors have suffered recessions and collapses over the years, which has made people more concerned about their own job security. By enhancing your qualifications, you increase your value to your employer. In the event of redundancies or downsizing, your expertise could be seen as indispensable. 
Furthermore, companies need innovative and effective leaders, particularly in times of economic uncertainty. If or when your industry experiences setbacks, you can use your leadership talents to steer the businesses through stormy waters. While an MBA will give you the tools you need ensure a business thrives, it will also enable you to navigate economic downturns and recessions. As companies strive to survive these inevitable business disruptions, the skills you gain via studying for an MBA could give you the job security you crave. 
Successfully Completing an MBA
Enrolling on a postgraduate programme is a big decision, particularly if you want to undertake an intensive course like an MBA. Before you move forwards, you'll want to consider a number of issues, such as:
Cost 
Method of study
Accreditation
Duration
Value
All of these factors will have an impact on your success as an MBA student, so it's vital to choose the right programme. By selecting an MBA programme that's accredited by AACSB, Equis and AMBA, for example, you can ensure that your qualification will be recognised worldwide and highly regarded by others in your industry. 
For any MBA, the method of study you choose is a critical aspect of your postgraduate education. Few professionals are able to dedicate the time it takes to complete full and part-time study. By taking an MBA with Aston University Online, however, you can combine your professional responsibilities with your academic pursuits. This will ensure you can complete your studies within an appropriate timeframe and reap the benefits of being an MBA graduate. 
Furthermore, when you undertake an online MBA, you are able to use your advanced skills and expertise immediately. Instead of taking a career break and applying your new skills to hypothetical situations, you will be able to bring your expertise to the forefront in your current job role. 
Becoming a Master of Business Administration
With so many benefits associated with completing an MBA, it's easy to see why it's such a coveted qualification. Despite this, only a relatively low number of people succeed when it comes to achieving a Master of Business Administration. By choosing the right course and method of study, however, you can increase your chances of success and enjoy the rigours of postgraduate study. 
Whether you're eager to launch your own corporation, apply for leadership roles, or increase your current salary, successfully completing an MBA will give you the opportunity to enjoy a rewarding, challenging and varied career in any industry you choose.