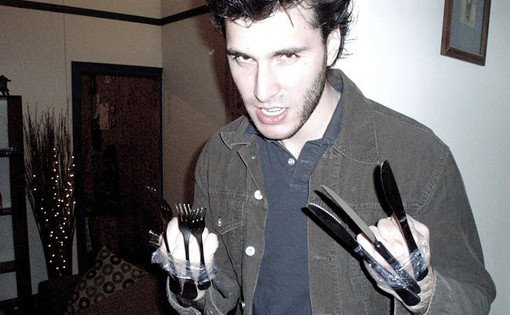 Some people spend all year looking forward to Halloween because they relish the opportunity to spend months planning and creating an incredibly elaborate costume. Then there are the rest of us, who have active social lives, outside interests, and careers. We tend to put off Halloween costume planning till the last minute and often end up looking like it.
But not this year. In fact, with just a little bit of advanced planning, you can look downright suave this Halloween. And there are a bunch of ways to do it.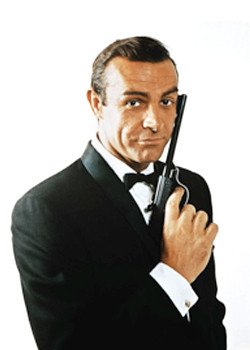 1. James Bond
This year marks the 50th anniversary of the James Bond movie franchise. Plus, Skyfall, the newest Bond movie, premieres in October. So it's the perfect year to dress up as the super spy. It's as simple as donning a tuxedo, finding a toy gun — no, it doesn't need to be a Walther PPK replica — and being far more charming than you usually are. Also, if you have cash to burn, the tailor that clothed Sean Connery for his role as 007 has begun recreating his suits.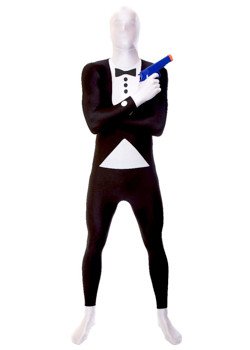 2. Green Man In a Tuxedo
While not necessarily as sophisticated and suave as a real tuxedo, this tuxedo 2nd skin will probably get you noticed a lot more — and be a unique twist on It's Always Sunny's beloved Green Man. Keep in mind it's skin-tight, so it will not be forgiving of your gut or moobs. But thanks to the fact that it also covers your face and head (you can still see through it) it also provides complete anonymity. Of course if tuxedos aren't quite your style there are a number of places that sell all kinds of these skin tight outfits.

3. Old-Timey Gangster
We're always looking for opportunities to use hard-boiled detective slang, and dressing like a booze-running, dame-having tough guy from the 1920s provides the perfect opportunity. You need a pin-stripe suit with a jacket that's ideally double-breasted, a fedora, and a Tommy Gun. (We recommend a toy one.)

4. Scarface
Wind the clock forward to the 1980s and dress up like the iconic criminal in a Miami-white suit and shirt with an open fly collar. We recommend inviting Michelle Pfeiffer to accompany you to your Halloween parties, though that may not work out for everyone. We also recommend keeping the number of times you shout, "Say hello to my little friend!" to a minimum.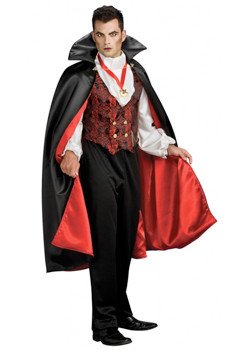 5. A Classic Vampire
Remember when vampires were suave old dudes instead of sparkly emo teenagers? Dracula is not necessarily an easy look to pull off because there's the temptation to throw on a cheap cape and some plastic teeth and call it a day. You could purchase the individual clothing items like some authentic Victorian evening wear at great expense or alternatively a ready-made costume, preferably a premium one that features a lot of what you'd expect from either Christopher Lee or Bela Lugosi in the role of Dracula.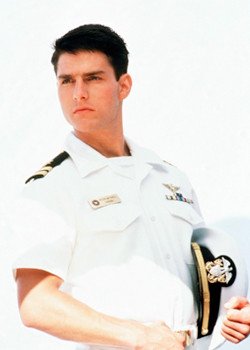 6. Maverick
Unless you're attending a Halloween party at an American military base or a suspicious Pakistani compound, you can't go wrong dressing up as the U.S. military's most popular fictional flyboy. The all-white dress uniform is popular enough that there are a number of high-quality costume options available so the only real concern is accessories like dog tags and aviator shades.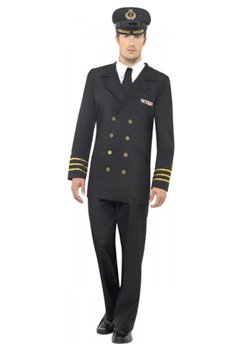 7. Rock The Boat With A Navy Uniform
If movie based costumes aren't your thing but you want something with a bit of a military edge to it then why not try out a Navy dress uniform. The sleek, dark military dress uniform is smart and suave and a little different from some of the more prolific military costumes. It is designed to look smart, professional and has been refined for over a century to become the outfit it is today.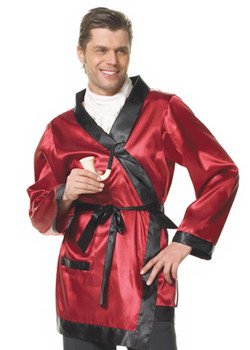 8. Hef
Hugh Hefner is the ultimate playboy — hey, what a coincidence that he named his magazines that! To pull him off, you need a red smoking jacket — thrift stores have more than you'd think — and a pipe. A bowl of blue pills and a respirator would also work as props, but they'd be very unwieldy.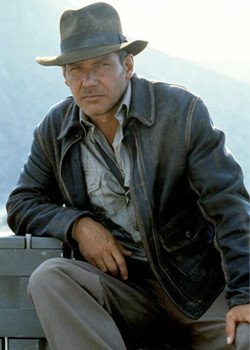 9. Indiana Jones
Dressing up as a rugged man of action who is also cultured and educated? Well, it's kind of a stretch for you, but hey, it's Halloween. Plus, it's a pretty easy costume; you just need a smart pair of khakis, a tan shirt, a leather jacket, and the trusty fedora. A toy six-shooter, a satchel, and a whip would complete the outfit, but if you have a whip lying around your house, please don't reveal what you typically use it for.