If you think you've done all the activities in Singapore that a tourist can do, think again. The city actually offers more than just shopping and partying. Below are some alternative activities in Singapore you can do on your next visit.
Visit the Heartlands
The Heartlands is the name given to residential areas in Singapore with cool neighborhoods. Visiting the Heartlands is an absolute must, especially if you want to experience the island like a local. Some people, especially the locals, would say that you really haven't seen Singapore if you haven't been to the Heartlands. Some of the neighborhoods that you need to go to are Toa Payoh, Tiong Bahru, Bedok, Jalen Besar, and Joo Chiat. What you need to know about the Heartlands is that the communities there are pretty much self-contained. So there are many fun things you can do there. But don't forget to grab some food from the hawkers.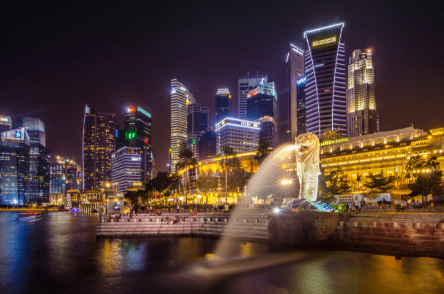 Search for the 7 Merlions
The Merlion is the half-fish, half-lion mythical animal that serves as the symbol of Singapore. The original name of Singapore is actually Singapura, which actually means "Lion City." In the past, the city was also known as a fishing village. So the Merlion is also some sort of a tribute to the city's history. But do you know that there are actually seven Merlion statues in Singapore. You can find the most famous one at Merlion Park but there are others. To find the other statues, you need to go to Mount Faber, Sentosa, Ang Mo Kio and the Tourism Court.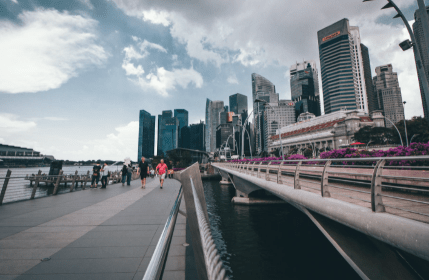 Take photos of street art
It's hard to imagine street art flourishing in Singapore. This is because the city has very strict rules against vandalism, But there are several places in the city where street art is legal, these are Kampong Glam, Clarke Quay, and Haji Lane. You can find impressive street art in these places. For sure you'll have fun taking pictures of them and sharing them on social media. People looking for unique activities in Singapore searching and admiring these works of art.
Go island hopping
Singapore is actually made up of several islands and some of these islands are worthy of visiting. You can actually spend a day exploring these offshore islands by ferry. If you want to go on a picnic, then you should go to the beaches of Kusu Island. Or maybe you want to go on a quiet retreat. In that case, St. John's Island is perfect for you. If you're into outdoor activities such as camping, hiking, or snorkeling, then you should visit Sisters' Islands.
Visit the red light district
Singapore is a city that is known for being "clean." But many people don't know that it also has a red light district in Geylang. But even if you're not after having a wild night, the place is still worth a visit for its street food, boutique shops, cafes, and durian stalls. Going there is one of the alternative activities in Singapore you can do.