This article will be covering a few interview questions and how to answer them. Interviewing is the process of asking questions to identify someone's skills and qualifications for employment or other purposes, typically to find out if they are suitable. Interviews are used when hiring personnel or deciding who should be admitted as a student.
They have been part of job-seeking practices since the 19th century, with some formalized before World War II. The term "interview" can also mean a meeting between two people that takes place for chatting, getting acquainted with one another better, making friends, networking etc.; it does not need to include questioning but may include any type of conversation between two people such as talk at work or school, or general conversation between two people who are on a first date.
The interview has evolved into a powerful and standardized tool used in writing history, conducting psychological research, etc. The interview is sometimes replaced by structured questionnaires or psychometric tests, depending on the purpose of the interview schedule.
You should know that preparation is everything when it comes to an interview.
To get the most out of your interview, you need to feel comfortable and confident that you have the skills and expertise for the job. As part of this preparation, you should take time to review common interview questions to be ready with answers when the time comes. It's also important to know what kind of questions are asked during interviews, as different people may ask different questions about a specific job or position.
Below are some examples:
Why do you want to work here?
This question can throw off some people because they don't have a fully developed answer for this one; however, a good response might be, "I think I would enjoy working here because I like your company's mission statement and believe my skills are a good match for this position."
What will you contribute to this organization?
If you know the job description, you should state what you can do for the company or department. This is also an opportunity to explain any gaps in employment, provide reasons that may have affected your performance and talk about how your experiences will enhance the company.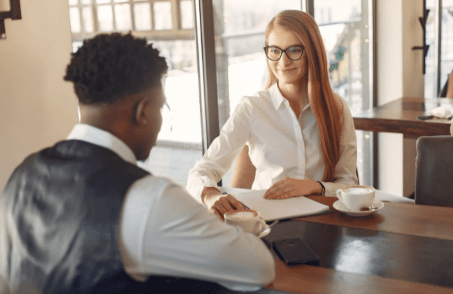 Working on a team: What challenges would you anticipate? How would you handle those challenges? Why do you want to work on a team?
Teamwork is desirable so bring up things like working along with colleagues and co-workers from various groups without a lot of supervision, whether or not more than one person is doing the work, how you adapt to change and how you resolve conflict.
What do you think is your greatest weakness?
This can be tricky because they will probably not want to hire you if you say anything unrelated to the job you are interviewing for. So go ahead and ask whether some type of computer-related skill set would make them want to hire me as an example of my response.
Tell us about yourself:
Know where and any gaps in employment or major achievements throughout your life. Be sure to include any volunteer work and clubs/organizations that showcase leadership ability, organizational skills, teamwork etc. If it has been over 10 years since you graduated, what have you done for the past ten years?
What has been your biggest accomplishment in your life?
It is important to make this a recent accomplishment and that it relates to the position. You want to highlight a somewhat related achievement but not something too easy like graduating high school or getting promoted, along with stating why this was so difficult as an example.