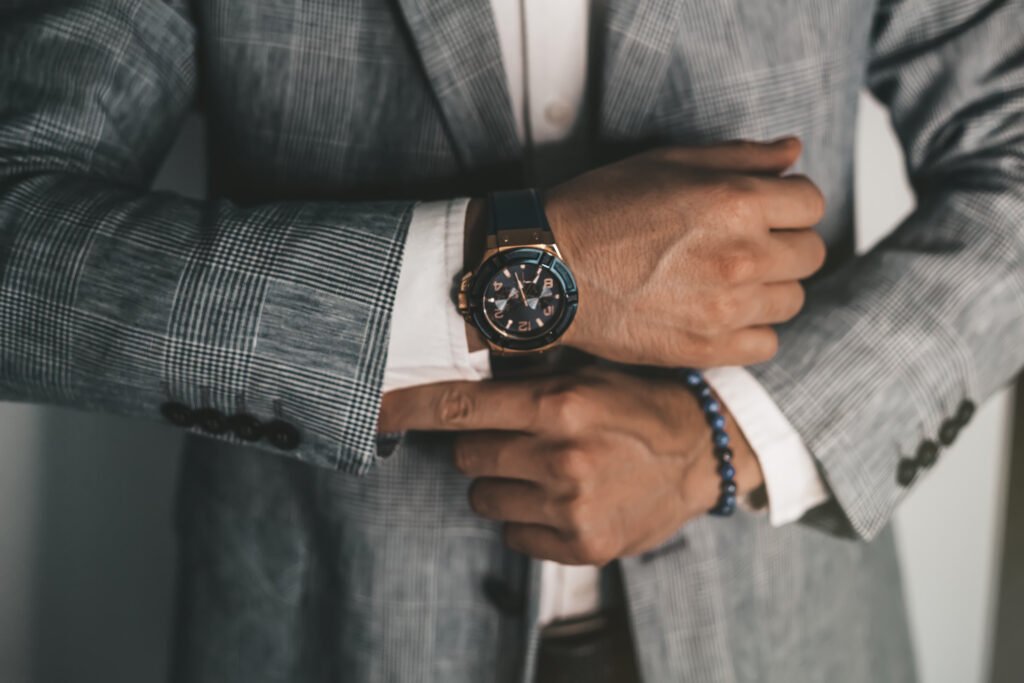 Watches are works of art that do more than just tell time. Back then, they were a symbol of socioeconomic status and wealth. But, today, watches are a bit different. Almost every person can now purchase a watch, which people also consider as a fashion accessory or a piece of jewelry.
Among the different watch brands available in the market, Stuhrling is one of the more popular ones. What makes it unique is that it's all about affordable prices and creative designs. Because of such traits, the brand is well-positioned in the mid-range market and accessible to the general public. In addition to that, thanks to product outsourcing, technology, and innovative assembly methods, it becomes possible for everyone to enjoy the beauty of Stuhrling.
But, are Stuhrling men's watches of good quality? Well, you can read this Stuhrling watch review to know if it's the watch for your needs or read below to know more about the brand and its offerings:
Stuhrling Men's Watches: Are They Good-Quality Watches?
Stuhrling men's watches feature beautiful and unique designs. Once you purchase one, you're actually purchasing a work of art. They're good-looking watches that fit comfortably on any wrist. Other than that, they're highly fashionable and reasonably priced.
Stuhrling men's watches are made with style and luxury in mind. You may choose between quartz watches and automatic watches. There are also Stuhrling watches that are waterproof and feature dual-time display and chronograph functions.
When it comes to dials, Stuhrling uses Krysterna, a synthetic material used in creating durable eyeglasses. Most watchmakers have discovered the superior properties of the said material and have started using Krysterna crystals, which are scratch-resistant and less brittle.
When it comes to cases, Stuhrling men's watches use surgical-grade stainless steel. The bands can be either made of a top-grain leather, stainless steel, or rubber straps from the custom-molded silicone. Stuhrling isn't also afraid of offering something extra with their watches. For instance, other watches come with crocodile or alligator straps. The limited or premiere edition watches also have ceramic cases.
The straps are easy to replace. If you're familiar with watches, it's easy to swap out the bands if the existing ones wear out. You only need to take the old one out and place the pins for a new one.
Each watch from Stuhrling comes with an international warranty. Every warranty information card is included in the box. Usually, there's a two-year limited warranty from the day it was purchased, which covers the replacement or repair of the movement. Moreover, quartz watches from Stuhrling have a one-year warranty, which covers the battery.
Unfortunately, the international warranty doesn't cover the straps, bracelet, crystals, or case of the watch. The warranty excludes the normal wear and tear. Also, Stuhrling watches aren't labeled as water-resistant and don't have moisture damage coverage.
Every qualified warranty replacement and repair is done for free of charge. But, if it requires a warranty service, a copy of your original bill and a fee will be required. For international customers, the fee is USD$40.
If you have questions regarding the terms and conditions for warranty, it's best to contact their customer service or you may also send a message to their customer support email address.
Are Stuhrling Men's Watches A Good Investment?
The designs of Stuhrling watches stand out and most of the reviews you'll see online tend to talk positively about them. You won't find other watches that feature beautiful designs and styles at affordable prices these days than Stuhrling products. Moreover, the variety of Stuhrling men's watches is perfect for those who are confused with their preferences and want something new.
Although Stuhrling watches may not be as expensive as other luxurious watches in the market, these timepieces are items you don't want to miss if you're looking for aesthetically pleasing watches with amazing functionality. In fact, if you're looking for some everyday watches for men, there are various options you can choose from this brand. This also means that there'll surely be a particular style that would suit your personality the best, as well as one that's versatile enough to match any of your outfits.
Conclusion
Stuhrling men's watches may not be in the same league as more luxurious brands, such as Rolex, they offer incredible features that can make your everyday life more stylish and productive. Aside from being durable, Stuhrling men's watches also come in a wide variety of styles and designs, helping you choose the right and best one for your needs. So, if you're on a budget and you prefer a stylish men's watch, you can never go wrong with Stuhrling.