We love Halloween, but we're still not going to go overboard like the spooky weirdos who took the time and money to make up the house in the above photo. While going all Clark Griswold  is unnecessary and strange for most sane human beings, putting a little effort into holiday or seasonal decorations isn't so strange.
Also: 8 Men's Grooming Tips From Hideous Movie Monsters
Why? Because whether it's Christmas, Chanuka, Halloween, or Thanksgiving, adding a handful of new things to your apartment or home can add pad personality and serve as an excuse to move stuff around, purge unwanted items, and ultimately change things up. For Halloween, use these $20 and under products to get you started …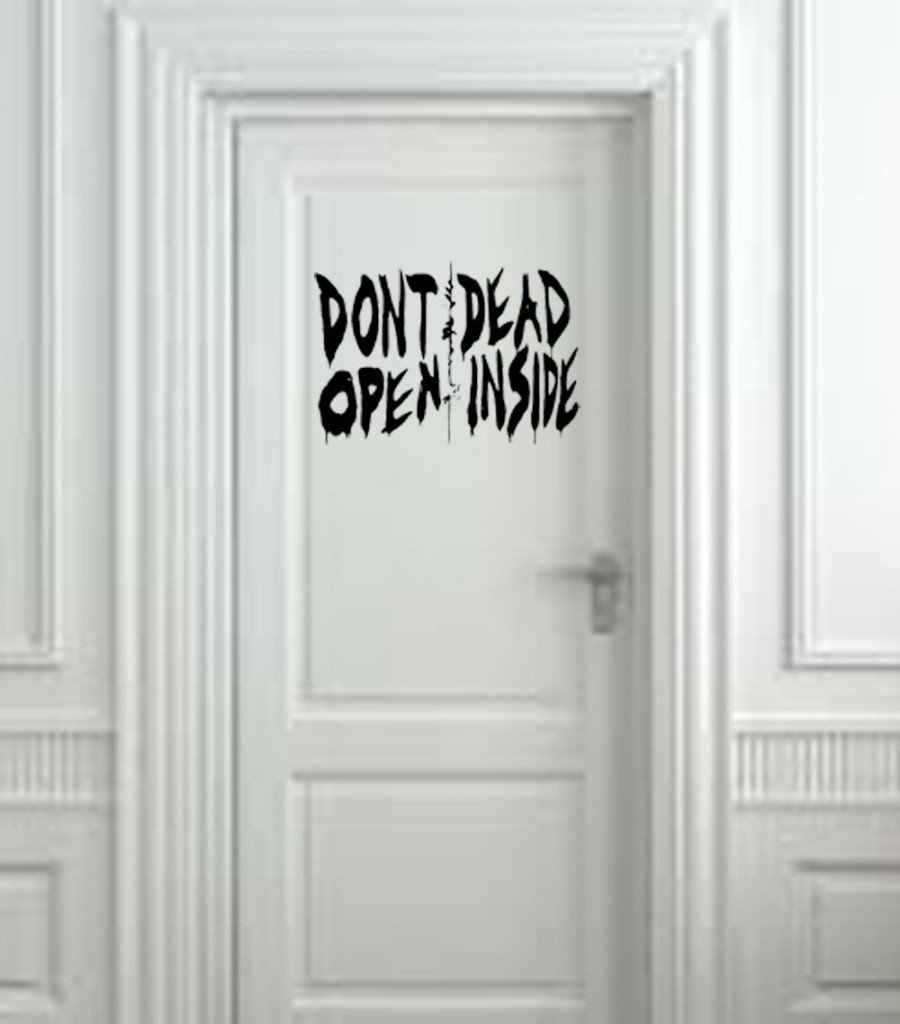 Don't Open Dead Inside Wall Decal ($15 @ Amazon.com)
Any fan of The Walking Dead will recognize this decal from the pilot episode; made from high-quality oracle vinyl, includes tailed application instructions. Available in black, pink, lavender, ice blue, red, green, white, brown, grey, orange, blue and yellow. Our advice: stick with the black or go with the red.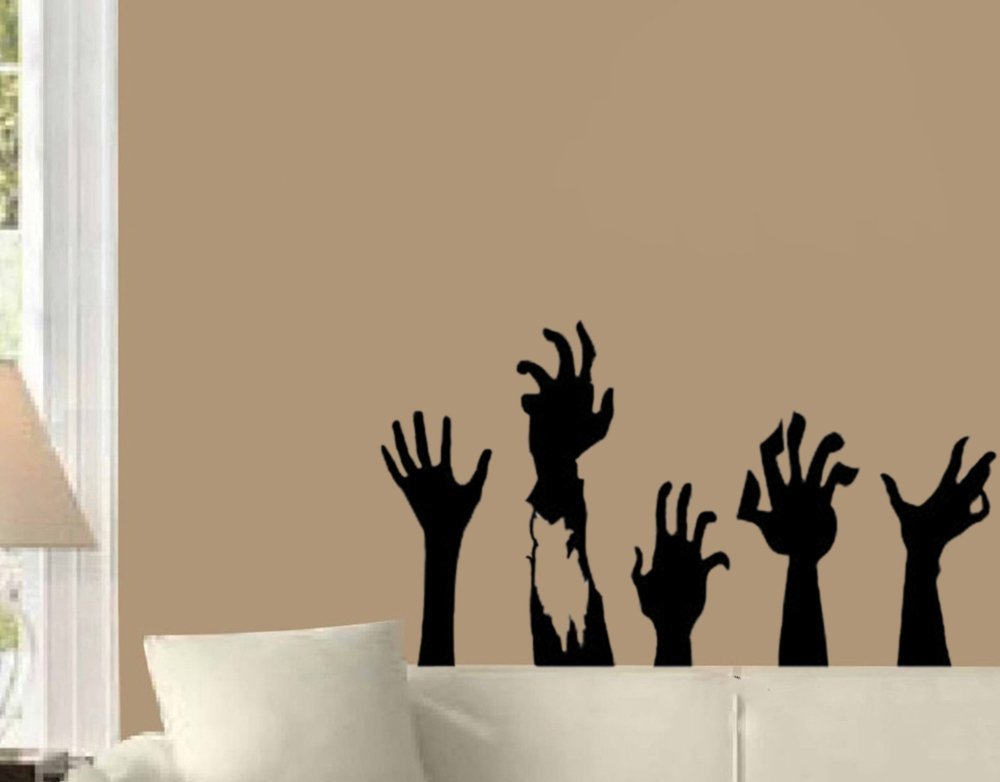 Zombie Hands Halloween Wall Decal ($20 @ Amazon.com)
Zombie lovers can add a touch of horror to their home any time of year with these hand decals. The 40 inches by 20 inches oracle vinyl decal can be cut up and arranged in a variety of ways, and is easily removed without causing any damage. Detailed instructions included. Available colors are black, pink, lavender, ice blue, red, green, white, brown, grey, orange, blue and yellow.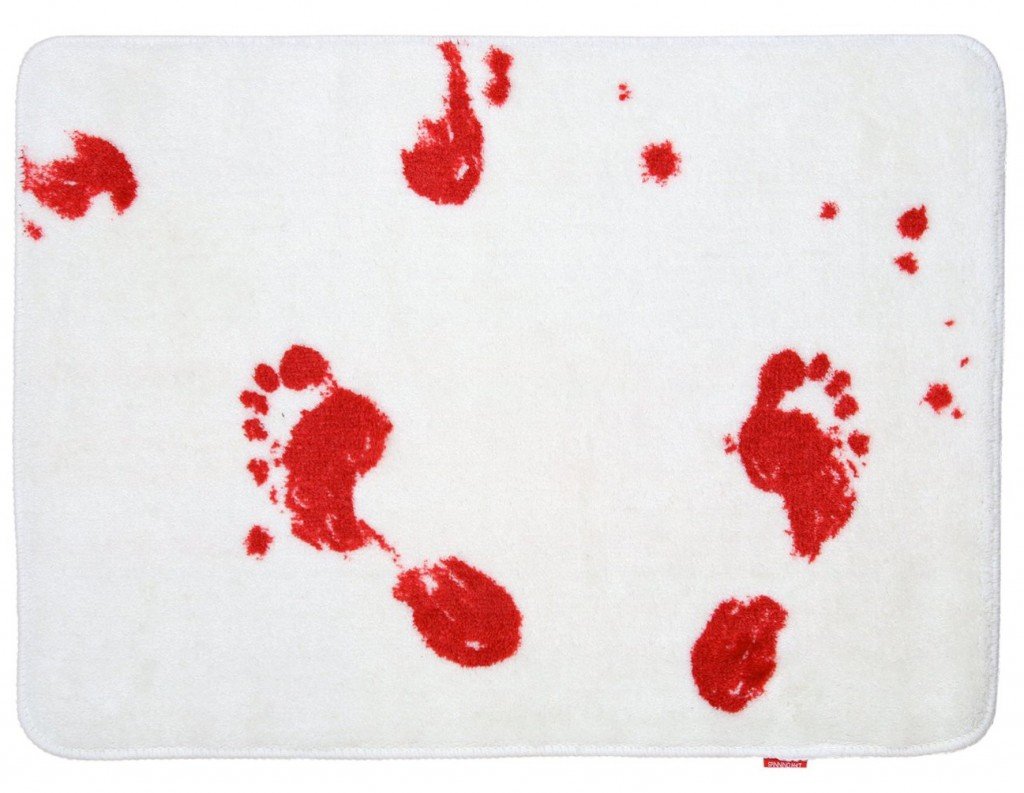 Blood Bath Bath Mat ($13 @ Amazon.com)
It's subtle but cool. Replace your current bathmat with this acrylic rug with non-slip backing. It'll go well with …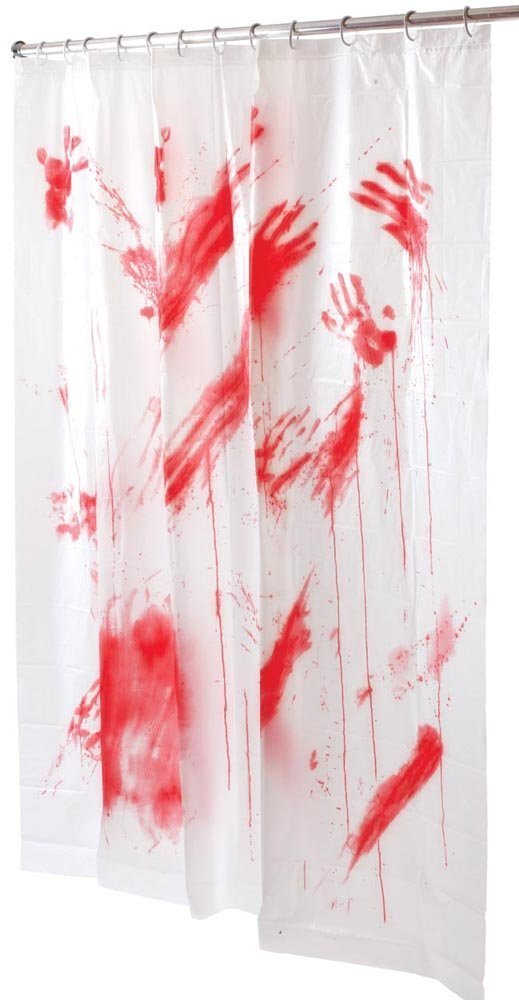 Bloody Shower Curtain ($8 @ Amazon.com)
Turn your bathroom into a Psycho throwback with this bloody shower curtain, smeared with the bloody hand prints of your latest victims. Plastic novelty curtain. Makes great party decoration. Fits most standard bathtubs.
And if you're really not into getting anything, these are the super-cheap bare-bones basics that'll at least make it seem like you have some fun in you …
100-Light Decorative Light Set ($13 @ Amazon.com)
Run 100 orange light down stairwells, around doorframes, or dangle through standing lamps. It'll take you about nine seconds and immediately make it seem as though you're into Halloween.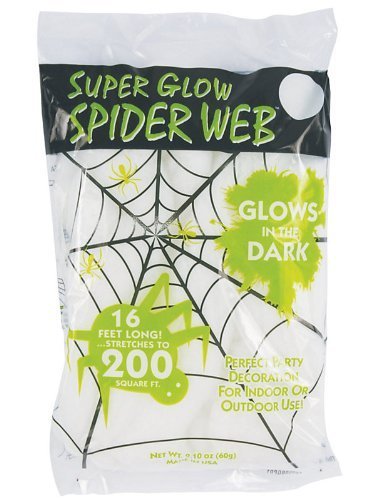 Glow In Dark Spiderweb ($8 @ Amazon.com)
Easy to apply to bannisters, porches, or around the base of a lamp, this glow-in-the-dark webbing can stretch up to 200 feet. If you want to add a handful of plastic spiders, go for it, although it's just more for you to clean up.