Best Hoodies for Spring
The best men's hoodies for spring can range in terms of style — go more colorful to match the season, but stick with gray or black if that's what suits your style. While we've included a few pricey hoodies on this list, there's no rule that says you need to shell out tons of cash to find yourself a solid option that works your needs. So whether you're in the market for a hoodie to run in, keep you warm on chilly nights, or a mixture of both, these are some of the best new hoodie options we could find …
You'll have room but not so much room that the shirt looks like it's swallowing you whole. And at $35 it's the comfy 100 percent cotton hoodie carries the perfect price point. Featuring all the classic, old-school, but hip elements such as the drawstring hood, dropped shoulders, pouch pockets, ribbed trims and, of course, an oversized fit.
Simple yet smart looking hoodies and sweatshirts like this one from Arivata are critical to have on hand. For one, they're inexpensive, which means you don't have to worry about spilling coffee, paint, or bong water on them. If you screw it up, ditch it. Also, if the Pullover Hoodie is not your thing, you can try out the hooded sweatshirt spring warm variant, the pullover long sleeve high neck spring hoodie, and more.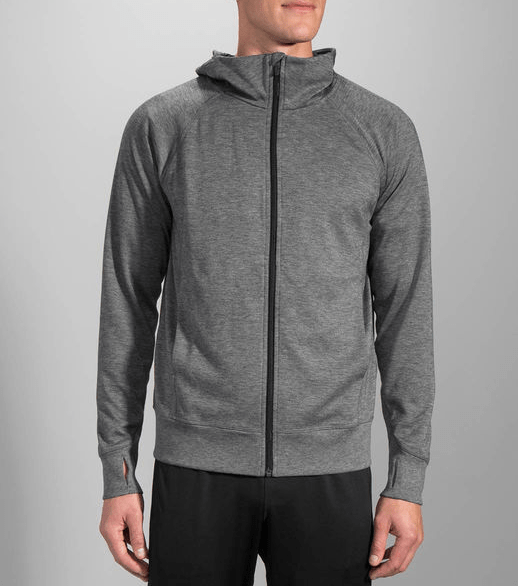 It was very much a wanted item last year, and is still sought-after in 2017. The Brooks Running Men's Joyride Hoodie is properly good-looking and is an awesome choice if you're looking for something to keep you warm in Spring when an unexpected rush of cold weather comes. It's a mishmash of style and performance, and is great for workouts. Oh and here's the best part: now down from 125 to 75.

This particular item is the latest gift to the world of hoodies it comes at a ridiculously low price. Crafted from cotton blend materials, the Shensee hoodie is soft and breathable, and very comfortable to wear. It's possible to order anything you wish, ranging from hooded sweatshirts to long/short sleeve T-shirts, all of which go in line with the new 2017 fashion collection. Perfect for dudes looking to pull off the casual, everyday look, while being stylish at the same time.

Yeah, already, you're probably thinking: "520 bucks for a hoodie?" Bear in mind, this is for dudes who are extremely serious about and very keen on having one kick-ass top-quality hoodie. Almost 15 years back, Yohji Yamamoto and Adidas have merged with one goal in mind – to create stylish sportswear that's powered by high-fashion design. Their efforts were crowned with success. One of their products is the FarFetch Y-3 Buckled Straps Hoodie. Not only does it look awesome, but it truly does have a unique look.