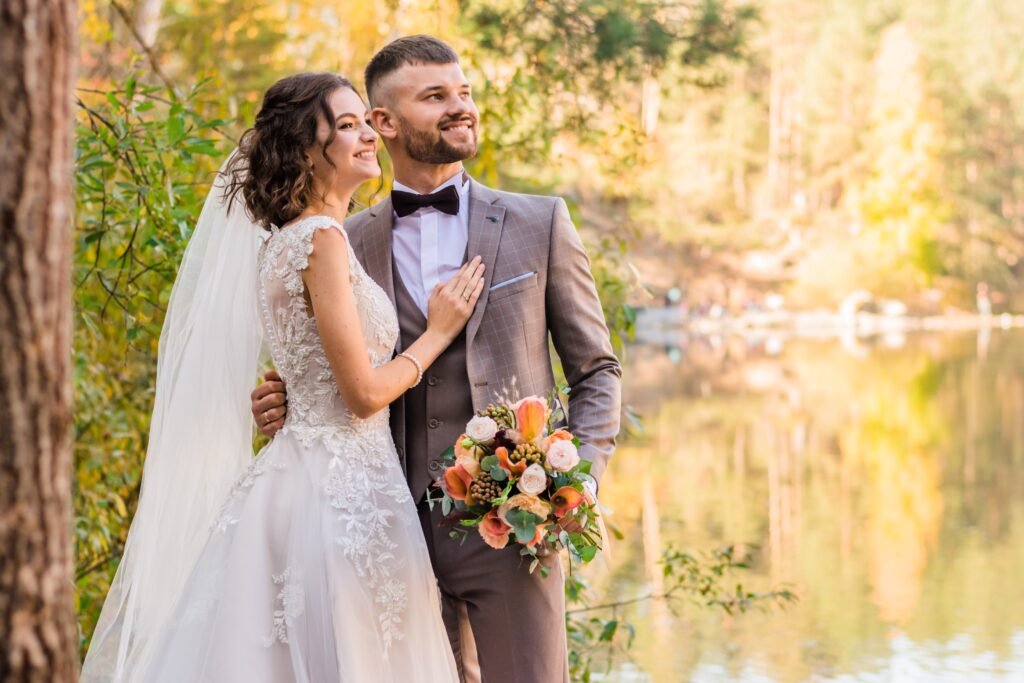 Weddings are special occasions and should be immortalized, and photos do precisely that. It is why photographers are essential in any wedding.
But no matter how hard the photographer works, he may not be able to capture every special moment. Photo Booths are one way to solve that problem. Hire a fun wedding photo booth rental to bring joy to your occasion.
Open Air Photo Booths
Open air booths are ideal for the setting of many events. If your wedding reception is in an open space, then this booth is ideal for you.
By being open, they contribute to the occasion's atmosphere and accommodate more people. They also require less space and are relatively easier to set up.
Open Air booths come in a variety of designs. Some have a sleek and sophisticated look, while others are minimalist and just fit in. Whatever choice you make is valid and bound to work.
The Classic Photo Booth
These booths have been around for a while but aren't going away anytime soon. Enclosed booths can take photos of you and your friends, and they usually have the option of printing them on the spot or emailing it to you.
Many wedding clients prefer the Classic booth because they believe it appeals to all ages. This consideration is important because your guests are bound to cut across various age groups. Classic booths are famous for delivering intimate and even nostalgic photos. It is a perfect way to remember such a special occasion.
The GIF Booth
The GIF Booth is a recent addition to the phone booth family but has been growing in popularity over the years. In some areas, it is now as common as the classic booth. It allows your guests to make GIFs of themselves.
They can do this in two ways-by taking multiple photos, which special software converts into GIFs. Or they can take a boomerang. Either way, your guests can have so much fun.
They can share their GIFs via email, text message, or social media. Some GIF booths even have the option of printing 3D holographic images.
Revolving Photo Booths
Although there are unique photo booths that give you a 360-degree photo shot, these booths are expensive and require ample space. Revolving Photo booths save you both the money and the space.
Your guests, about three to four at a time, climb unto a platform. A camera above rotates in a full circle while you follow its movement. There are no rules on how to act while the camera moves. Be as severe or as naughty as you like.
The end product is an immersive 360 video that is impressive and hilarious, depending on who is on the platform. It's an excellent way to make your wedding memorable.
Slow Motion Photo Booths
Another way to create hilarious memories using photo booths is by hiring a slow-motion booth. Imagine how dramatic everything gets when viewed in slow motion and how awkward it will be if the camera captures your friends in slow motion.
The laughs and the often involuntary expressions on their face are bound to add more joy to the occasion.
The Robot Booth
If you are interested in giving your guests a bit of the novelty factor, you can easily hire a Selfiebot. This latest innovation can be programmed to follow your guests around and offer to take them selfies.
This fantastic piece of AI has wowed many guests. Not only do they take photos, but they can also talk to your guests like a chatbot or voice assistant.
The only downside is that selfiebots may not take as many crisp photos as you like. But conversing with a robot is bound to enthrall your guests, and they will not likely forget the experience in a hurry.
Getting The Best Out of Photo Booths
Photo booths can add to the fun and beauty of your wedding occasion. But this can only work when you use them properly. Check out the following suggestions to get the best out of photo booths:
Place the booth in a visible and high-traffic area of the wedding venture. That way, more guests are likely to use them.
Draw attention to your wedding booth by giving it eye-catching decoration.
Make appealing props available to your guests. Props add to the fun of the booth.
Stream a feed of live photos. Others who see images of their friends pop up will be tempted to try the booth.
Conclusion
Photo booths are a way of adding fun and joy to your occasion. The good news is that you are no longer stuck with choosing one booth type; many types are available to liven up your wedding.
If you use them the right way, you and your guests will have an enjoyable experience that they will talk about for a very long time.