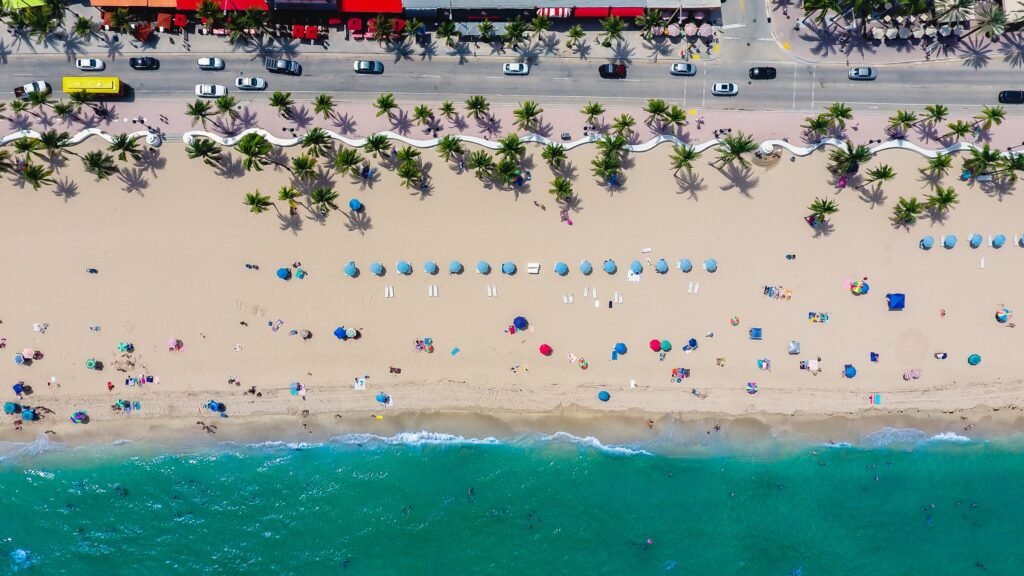 While some people thrive on the hustle and bustle of the city, others prefer a more peaceful setting with a slower pace of life. In fact, a Gallup poll found that Americans age 50 and older prefer living in rural areas while younger Americans lean toward the suburbs of big cities.
Living outside of a major city, particularly in the rural countryside, brings many benefits, like cleaner air, safer neighborhoods, less traffic, and greater affordability. If you're someone who's looking to get away from the hustle and bustle, there are plenty of options in the South, whether you're looking for a small town or a place that offers the best of both worlds, like a smaller city that's big on amenities.
Columbus, Georgia
If you plan on moving from a big city like Los Angeles, Chicago, or New York, you might want to move to a city with a small-town feel like Columbus to avoid culture shock while still enjoying a more laid-back atmosphere. While it's home to around 200,000, it was recently named one of the country's "coolest small towns" by Matador Network.
Columbus lies on the Chattahoochee River, popular whitewater rafting, kayaking, and paddleboarding. It also boasts a thriving arts and culture scene along with many outstanding restaurants serving a wide range of cuisine. It's worth moving into one of the houses for rent in Columbus, GA, to get a taste of the quality of life here.
Fredericksburg, Texas
Located in the heart of Hill Country within a relatively short drive of San Antonio and Austin, Fredericksburg has a population of just over 11,000 and is filled with charms, scenic beauty, and rich history. This German-influenced town offers many eateries serving German fare as well as being a hotspot for wine enthusiasts with opportunities for tasting in town and throughout the surrounding area.
Fredericksburg is great for nature too, with Enchanted Rock State Natural Area offering unique geologic formations, including a hike that provides gorgeous views from a pink granite dome.
Asheville, North Carolina
A mountain town that's become increasingly popular in recent years, Asheville is often found on lists of the best places to live as one of the most picturesque destinations in the country. It's known for its local art scene, craft breweries, mouthwatering restaurants, and live music venues. There's lots of outdoor recreation available here throughout the year too, with the warmer months ideal for hiking, biking, and paddling. Autumn is stunning with the brilliant foliage, and there are even ski resorts nearby for winter fun.
Brentwood, Tennessee
Brentwood offers a slower pace of life, with a population of just over 42,400. It's just 15 minutes from Nashville when you're craving big-city amenities, yet it provides a tight-knit community where neighbors often get to know each other. Families with children consistently rate it highly thanks to the outstanding schools and friendly people.
Delray Beach, Florida
Delray Beach, known as Florida's "Village by the Sea," is an excellent pick if you're looking for a beach town. It's a vibrant community with lots for art enthusiasts, along with plenty of opportunities for shopping, dining, culture, and nightlife. Yet, there are no high-rise buildings which means residents and visitors alike enjoy unobstructed water views. Its amenities, more tranquil environment, and nature help to build a foundation for a happier lifestyle.