Best Portable AC Units For Staying Cool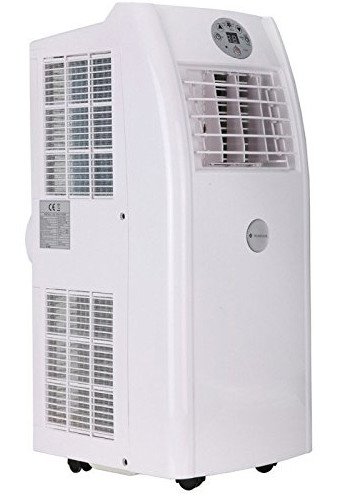 It's a sizzling summer day and there's nothing you'd like better right now, then a quick change of indoor climate. The Homegear portable air conditioner is a very practical solution indeed. It can easily be fitted in a cupboard when the summer days are gone, and then popped out as soon as you need to keep the air cooler again. Its 8000 BTU output makes it a great choice for 129-161.5 square-foot rooms. It features a pure dehumidifier and a strong fan for instant air circulation. The Homegear also has washable carbon air filters, and is rated 'A' in energy efficiency, so you save a bit there as well.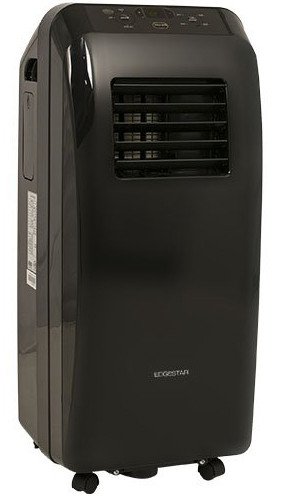 The EdgeStar Smallest Footprint 10,000 BTU portable AC can cool a 350 square foot room, and has a three-speed fan fan-forced airflow, in addition to a dehumidifying function. The portable AC unit features an adjustable 24-hour timer and a Self-Evaporative System that has an auto drain exhaust system. The EdgeStar also meets environmental RoHS standards, while regulating a number of certain toxins in electronic and electrical equipment. In short, it's safe and energy efficient.
The Sunpentown 8070E is the right AC portable unit for those who are looking to save on annual costs. During heatwaves, it's practical and very effective in making small areas, modest-sized apartments and upper floors colder in a matter of seconds. While it's really a very useful and practical little cooler, its slightly lower output (8,000 Btu) means you won't be able to use if for anything bigger than 350 square feet. However, don't misunderstand and think this is a weak unit. The Sunpentown has pretty solid airflow and excellent cooling.   
Amico AP11000 ($382)
The Amico AP11000 is an AP11000 portable AC energy-efficient unit with low estimated annual costs. Yep, if you wanna save up energy costs, this is the AC to buy. It's very quiet and affordable. It's power allows for effective space cooling – anything up to 500 square feet. One of the downsides of this model is the absence of additional options such as auto sleep and auto restart.
Honeywell 10,000 BTU Portable Air Conditioner  ($387)
The boiling, hot summer is on its way, but you do not have the option to install a window unit, in which case the Honeywell 10k BTU portable air conditioner is a perfect choice. This is the Honeywell MN10CESWW, which is ideal for cooling anything up to 350 square feet of room space. The unit is 29 inches high and 18 inches wide, so you need to make a bit of space for it. The portable AC has a built-in dehumidifier, a programmable timer, and remote control. The LCD display and digital controls are very straightforward easy to use, albeit there have been minor complaints such as the controls being a bit too sensitive. The good news is that the air conditioner is very quiet and won't produce noises that are louder than, say, you're average window AC unit.
The Frigidaire FFPA1422R1 ($489)
Alrighty, here's something a bit more powerful. That's right, the easy-to-use Frigidaire FFPA1422R1 is a proper cooling beast with numerous modes on offer. The 14,000-Btu portable air conditioner features strong airflow and can extract up to 3.8 pints of moisture from the air per hour. This baby can be extremely effective for rooms that are up to 700 square feet. In other words, it's not for smaller rooms and spaces. Another slight drawback is that the high Btu production contributes to below-average energy efficiency.