Best Road Bikes For Men
Most people prefer to avoid being stuck in traffic for hours and hours while trying to get to work on time. A lot of people are also sick of buses, subways and taxis. There's one way to avoid all that and yet get to work on time and feeling fresh at the same time. Riding a bike is the perfect way to achieve this. Not only will you get plenty of exercise, but you'll also avoid the hassles of morning commuting and all those annoyances that come with city transit system. Choosing the right road bike is not rocket science. All you have to do is settle on a price range, think about what you want out of your ride, and then just go with it.
If you're looking for a resilient, speedy and cool-looking road bike, the Diamondback might have something for you here. The Haanjo Alternative model boats a relaxed aluminum frame, which was constructed to vibrations, giving you a chance to ride across various surfaces. As you may have guest, the Haanjo is not exactly your casual city bike or recreational bike. Still, with this one, you know what you're investing into. This is an extremely durable bike with a 6061-T6 aluminum frame and slick design. The seat post is has a slight incline, giving the rider a more 'laid-back' position. The bike comes with the Shimano 18-speed drivetrain. The Diamondback Mission Pro series was also enriched with impressive disc brakes; ideal for high mountain rides. This is really where the bike shines – it can be used as both a durable mountain bike and a comfortable city ride.
Looks kinda cool, but let's be honest this is an entry-level road bike. Of course, you should not misunderstand. Giordano Libero 1.6. still pretty decent and not only that but it's also highly recommended for your everyday commuting. It has a lightweight handcrafted 6061 aluminum frame, 32 spoke high profile quick release alloy rims and a 16-speed Shimano STI drivetrain./ Dual water bottle mounts are provided to help you store your refreshments. Basically, a solid road bike and practical buy where you definitely get value for money.
The Talon series from Kestrel has been known for delivering bikes with versatility and speed. The carbon fork frame offers agility and power, in addition to the superb performance of the Shimano 105 groupset. Seat adjustment is easy. The bike gives you a riding experience that's both solid and thrilling. Thanks to the Enhanced Modulus Hybrid, the bike is very light and yet pretty resilient to diverse terrain. It also has the A2 Wind Tunnel, which decreases air resistance, and allows for the bike to achieve terrific speeds with ease. Suitable for both urban environments and off-road biking, the Talon 2016 should right choice for you.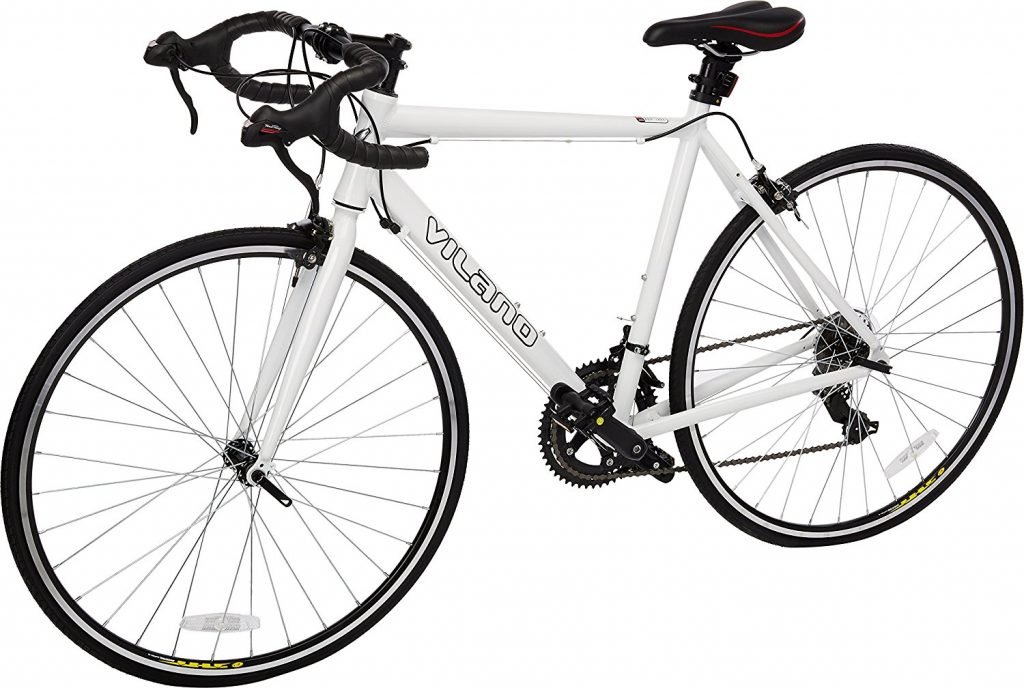 The Vilano Shadow Road bike, apart from having the coolest name ever, represents a proper budget road bike. It's also recommended for beginners. Despite being in the lower price bracket, the bike has some first-class features such as integrated brake shifters, a very comfortable bike seat and a double butted Aluminum 6061 frame, which is usually used on mid-priced road bikes. This frame also has better aerodynamic design to help tackle air resistance and achieve high speeds. Grabbing this one means you've opted for a very reliable budget bike that'll make your daily commuting a joy.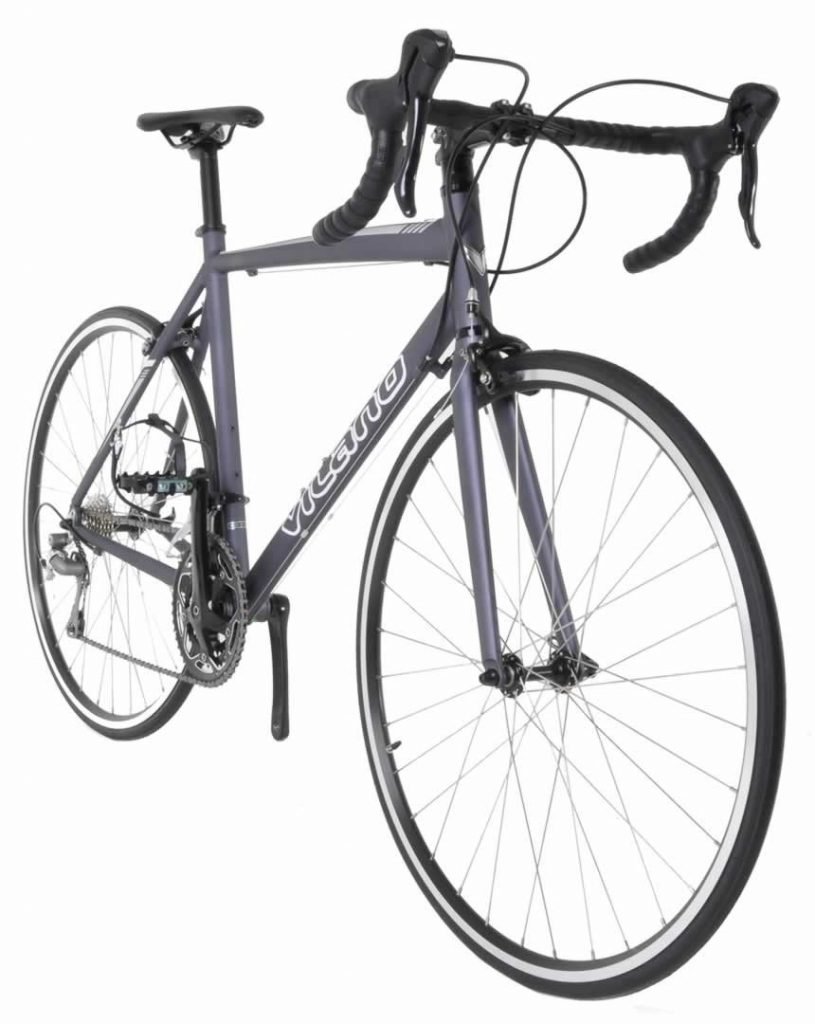 You can dash anywhere on this sucker. The Vilano Forza 2.0 pretty sturdy aluminum frame and a lightweight carbon fiber fork, that allows for a petty smooth ride for a bike in this particular price range. The Forza 2.0 delivers all the necessities of the modern-day road bike. Admittedly, even with its higher price there are slight drawbacks like a relatively medium-quality seat, which Vilano remedied with other models such as the Shadow Road Bike. At any rate, Forza's aforementioned Aluminum Double Butted Frame and the carbon fiber fork are more than enough to justify this as a good buy. The bike also utilizes the Shimano Tiagra 9 drivetrain that makes gears changing straightforward and almost effortless. For that reason, climbing is a lot easier too. Of course, you might resort to a cheaper option you're gonna require a lot of upgrades to reach this kind of high-performance road bike.