Are you looking for a new shoe trend to try? Look no further than the blucher moc. This unique style has been taking the fashion world by storm, with everyone from celebrities to everyday people wearing them. But what exactly is a blucher moc? Read on to learn all about this unexpected fashion trend.
What is a Blucher Moc?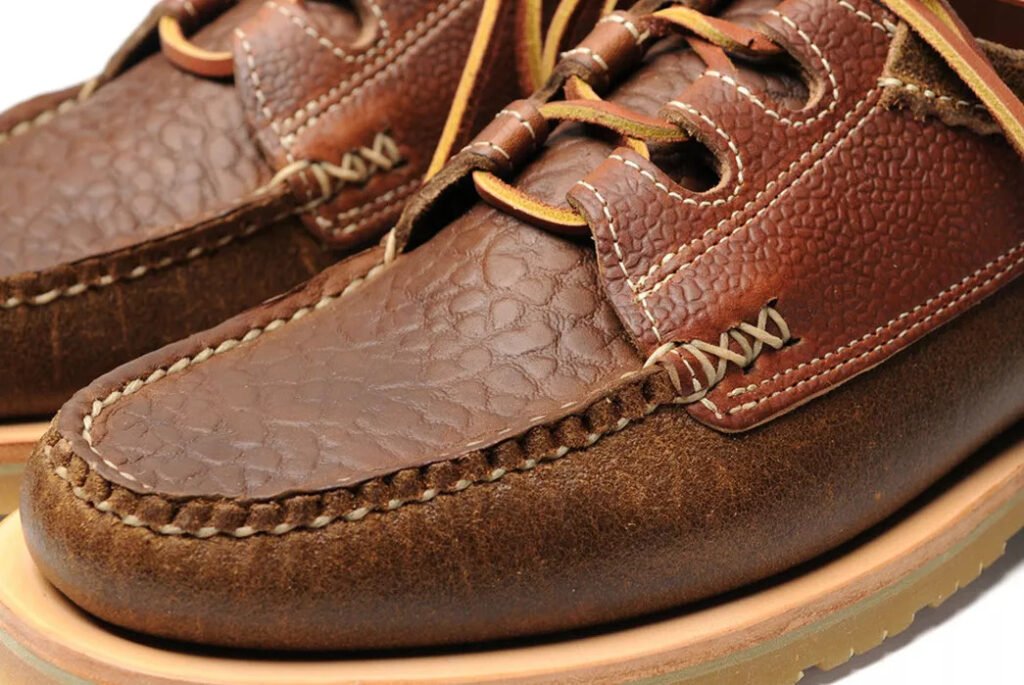 A blucher moc is a type of shoe that combines elements of two classic styles – the oxford and the moccasin. It has a lace-up upper like an oxford, but it also has a low heel and an easy slip-on design like that of a moccasin. This combination makes it great for both casual and dressy occasions, making it one of the most versatile shoes around.
Blucher Mocs are available in a variety of materials, including leather, suede, canvas, and even faux fur. They come in all sorts of colors as well, so you can choose whichever one best suits your style. They look great with everything from jeans to dresses, making them the perfect addition to any wardrobe!
Why Are They Popular?
Bluchers have been around for centuries but recently have seen a surge in popularity due largely to their versatility and comfort. Bluchers can easily be dressed up or down depending on the occasion, making them suitable for everything from casual wear to formal occasions. Additionally, the adjustable lacing system ensures that your feet will always feel comfortable when wearing bluchers, no matter how long you're standing or walking around in them.
The durability of bluchers also makes them popular among those who don't want their shoes wearing out quickly or having to buy new ones frequently; if taken care of properly, bluchers can last years without showing signs of wear and tear. Finally, like other types of shoes, bluchers come in all sorts of colors and styles—meaning they can match any outfit you might want to wear!
The Benefits of Wearing Blucher Mocs
There are many benefits to wearing blucher mocs over traditional oxfords or moccasins. These shoes are extremely comfortable since they allow your feet to breathe while still providing support. They're also incredibly stylish – they can be dressed up or down depending on the occasion so you can always look your best no matter where you go! And because they're so versatile, they'll never go out of style – so you won't have to worry about having to buy new shoes every season!
Why You Should Wear Blucher Mocs
For men who want to stay stylish but don't want to sacrifice comfort or practicality, bluchers are definitely worth considering. They can be dressed up for formal occasions with slacks and dress shirts or worn casually with jeans and t-shirts for a more laid back look.
Plus, they come in a variety of colors so you can find something that matches your wardrobe perfectly! Additionally, bluchers offer superior breathability compared to sneakers which makes them ideal for warm weather days when your feet need some ventilation! Finally, thanks to their durable construction they will last you many years without having to worry about replacing them anytime soon.
Conclusion:
If you're looking for an unexpected way to update your wardrobe this season, consider investing in some blucher mocs! These unique shoes combine elements of both oxfords and moccasins for a style that's equal parts comfortable and fashionable. They come in all sorts of materials and colors so you can find just the right pair for your own personal style. So don't wait – get yourself some bluchers today!