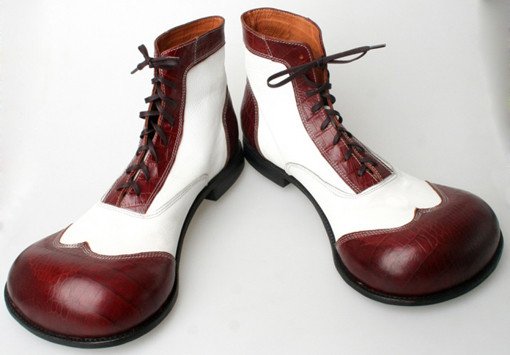 Owning one or two pairs of dress shoes to wear at formal engagements like weddings or company holiday parties is a must. But if you're going on a date or to meet friends at a bar or club with a semi-strict dress code — you know, places that don't allow baseball hats, T-shirts, or M16 rifles — there's no need to show up in overpriced loafers. What you need is a cool pair of sneakers. Usually, as long as your attire is presentable and you're sporting a stylish pair of kicks, you good to go for almost any occasion.
If this kind of casual shoe is missing from your closet, at least one of these models can help fill that void.
#1. Onitsuka Tiger Ultimate 81 by Asics ($65 @ Amazon.com)
The Ultimate 81 by Asics is a lightweight sneaker versatile enough to blend in at a quick-paced office or a casual meet up for drinks. Wear with a pair of jeans and a button-down shirt. And if the date totally blows, the EVA midsole and rubber outsole will provide enough traction and support to burn by the maître-D stand if you decide to make a break for it.
#2. Adidas Rom Shoes ($75 @ Amazon.com)
This Adidas shoe made its debut in the 1950s as an all-around trainer; it's kept the distinct look but has been reworked to work for casual wear as well as training. While you might be focused on its function over its fashion, the Rom's waxed suede, leather upper, and running-inspired outsole can easily lead people to believe style was the selling point.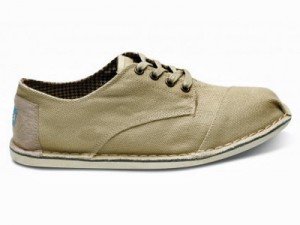 #3. TOMS Khaki Men's Canvas Desert Oxfords ($45 @ Amazon.com)
Buy a pair or shoes from TOMS and you can brag to women about how nice of a guy you are: TOMS gives away a pair of new shoes for every pair purchased. Okay, so you probably won't brag about that (we hope), but these vintage-looking, heavily stitched canvas sneakers will deliver superior durability and, thanks to stealthily placed elastic straps, a super-snug fit.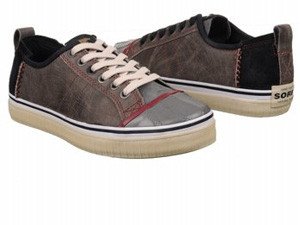 #4. Sorel Sentry Sneaker Leather ($90 @ Amazon.com)
The Sentry is a revival of Sorel's 1962 best-selling boot. Now revamped as a kicked-back sneaker, the vintage suede, vulcanized rubber, and rubber-cap toe shoe supplies awesome traction in bad weather conditions and a cool style on a night out. It also comes with a second set of contrast laces if you want to vary the look.
#5. Nike Air 180 iD Shoe ($100 @ Amazon.com)
If you think your personal style trumps the designers at Nike, hop on their website and get crackin' on your own sneaker creation. You'll begin by choosing which material you'd like: suede synthetic, ripstop, or smooth synthetic. Then you'll pick the colors for everything from the collar lining to the swoosh to the airbag. Finally, you'll add your unique iD to the heel of the shoe. Just don't treat it like a vanity plate. We're total h8ers when it comes to those.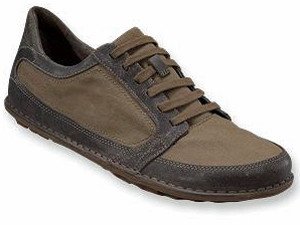 #6. Patagonia Tawa ($75 @ Amazon.com)
These casual lace-ups with a waxed suede and cotton canvas upper are rugged, but will blend nicely at a lounge or club when paired with a brown blazer. The pigskin leather lining provides amazing comfort while the partially recycled EVA midsole and large honeycomb tread pattern add grip and durability.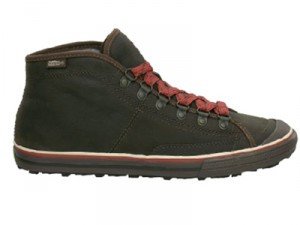 #7. Simple Men's Take On Hi Brr ($80 @ Amazon.com)
You might look little too Paul Bunyan if you wear these with a pair of shorts, but they'll look damn cool when paired with dark jeans and a dark blazer. These waterproof sneakers from Simple come with an eco-certified leather upper, recycled PET laces, organic cotton flannel collar lining, and an outsole containing recycled car tires.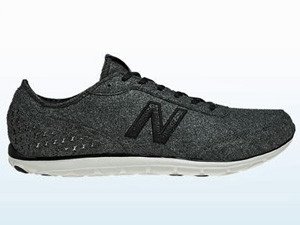 #8. New Balance newSKY ($40 and up @ Amazon.com)
Not every guy wants a busy shoe. This throwback from New Balance takes a minimalist approach style-wise and has a sleek lace-up with an upper crafted from eight recycled plastic bottles (PET). It's also super lightweight and will go great with jeans or khakis. Other color schemes available include grey with black and yellow and grey with red and black.
More Style Advice: How To Pick Out A Blazer
We take the guesswork out of blazer shopping so you won't look like an idiot when you're wearing one.