There are many different common injuries and accidents that can befall a person on a given day. We'll help you deal with them both physically and legally.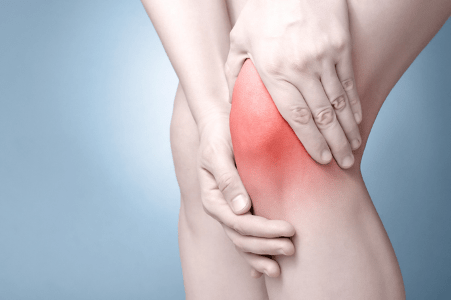 The warmer weather is here which means more time spent in the outdoors and in nature. The summer can bring out our adventurous side, but that also means we are much more likely to put ourselves in situations where we might get hurt.
It's important to expect the worst. If you know how to handle a few common injuries, you'll be better equipped to go out and have some fun. Accidents happen far too often after all, and many might not even be due to any fault of your own.
How should you deal with common injuries and accidents? Read on and we'll walk you through what you need to know.
Immediately Following An Accident
The moments after an accident occurs can be surprising. It's likely that you and others around you might fall into a momentary state of shock. After all, no one leaves their house in the morning with the intention of getting hurt!
However, it's important to keep a clear head after an accident. If you were the person injured, be careful in moving following the incident. Make every motion carefully, as putting pressure on an injured part of your body could make an injury worse.
Slowly feel out your condition. If you feel you've been hurt, immediately call medical services. If this isn't possible, try to make contact with someone in the surrounding area and have them call for you.
It's completely possible to have an accident and feel perfectly fine after. It's important to note that this does not mean that you were not injured. Accidents shock the body and release a large amount of adrenaline.
Adrenaline can mask injuries and prevent the feeling of pain from reaching your brain. It is part of your survival instinct. Even if you feel fine, it's a good idea to see a doctor following any type of serious accident, just to be safe.
If An Accident Wasn't Your Fault
What if you were injured in an accident but the accident itself wasn't your fault? There are many instances where this could be the case. You could get into a car accident due to the reckless driving of another driver. You could slip and injure yourself due to unsafe conditions at a place of business. The list goes on and on.
These kinds of accidents can have huge negative repercussions on your future. Medical bills can be sky high here in America, for one. There's also wages to be lost if you can't report to work, not to mention the pain and suffering you'll have to endure.
Luckily, you have a right to compensation under the law if you were injured due to another's negligence. You could hire a slip and fall lawyer, for example, if you needed to get money from the business that caused you accident.
It's important to speak to an attorney as soon as possible after an accident if you think you might have a case. They can help you choose how best to move forward.
Dealing With Common Injuries
Getting hurt in an accident is no fun but it does happen. It's important that you take the time to understand how to deal with common injuries and accidents. The above information can help.
Need more advice on keeping safe? Keep scrolling our blog for more.