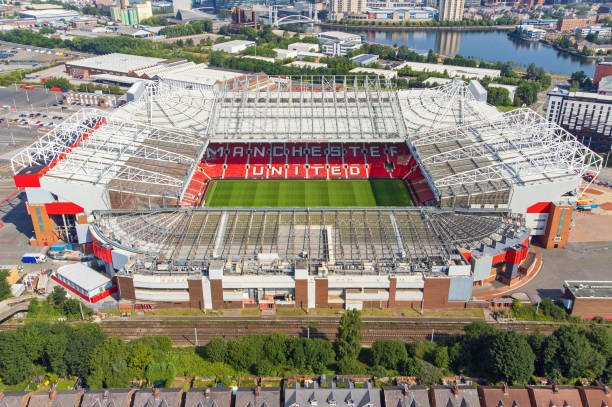 Many Arsenal fans will still be hurting from the events of last season. At one stage, it looked as though Mikel Arteta's side had put themselves in pole position to win the Premier League title, but Manchester City came storming back and pipped the Gunners to the coveted crown in the end.
A new season brings an opportunity to right those wrongs, and Arsenal have got off to a good start, with three wins from their opening four matches. Momentum is everything when it comes to a Premier League title challenge, and it was a few stuttering results that cost Arteta and co. towards the tail-end of last season. With that experience behind them, they should be in a better place to maintain their performances this time around.
One positive sign for Arsenal's title credentials was the recent 3-1 win over Manchester United at the Emirates. It's a game that could have gone either way, with the visitors taking the lead midway through the first half before Martin Odegaard immediately drew Arsenal level.
The pivotal moment was when Alejandro Garnacho thought he had won the game for United, only for the tightest of offside calls to deny him. From there, Arsenal were buoyed, with Declan Rice popping up to strike in injury time before Gabriel Jesus put the icing on the cake to secure a 3-1 win.
These big moments in big matches will determine whether Arsenal have what it takes to challenge for the Premier League title. There's another huge fixture coming up in the form of the North London Derby, where the Gunners hold a slight edge in the Arsenal Spurs betting odds. Finding a way to win big matches, even when they may not deserve to, is the mark of any prospective Premier League champions.
It's also worth noting that Arteta will be a far better coach for the experiences of the last couple of seasons. In narrowly missing out on Champions League qualification in his first full season in charge, followed by the title miss of last season, Arteta will have learned some lessons that can only help him moving forward.
It's clear that the Spaniard is developing into one of the leading coaches in world football, but it's worth remembering that this is his first job as head coach, and there will inevitably be learning curves along the way.
In fact, one of the appeals of this Arsenal team is that it's a young coach developing alongside a young squad, hopefully with the goal of winning the Premier League title. It remains to be seen if that happens this season, but Arsenal have been on an upward trajectory ever since Arteta took the reins.
You feel that success in the form of a major trophy will come Arsenal's way sooner or later. The fortunes of the club have been turned around over the last few years, and it feels as though the only way is up for the Gunners.
Manchester City may well have too much firepower to be toppled, but if Arteta and co. keep going about things the right way, and keep producing such memorable results, it won't be long before glory comes to the North London club.