Nirvana's Nevermind was released 20 years ago this month. Whether dudes bought the album or not, chances are they bought clothing whose popularity was wholly or partially due to what Kurt Cobain wore in videos and on stage. Today updated takes on kurt cobain outfits can still be part of a simple and rock-solid look, from his cardigan sweaters down to his Converses.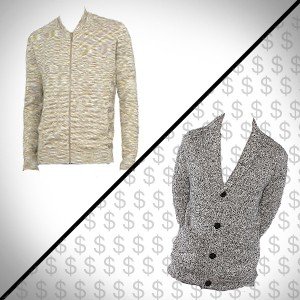 SWEATER
Affordable: Langer Cardigan by Obey ($76)
High-end: Missoni Vinicio Cardigan ($650)
Cobain was fond of wearing oversized loose-knit sweaters. To update the look, go for a fitted cardigan and wear it open over a graphic T-shirt. But remember: There's a fine line between looking fashionable and looking like Mr. Rogers. (Not that there's anything wrong with Mr. Rogers.) So if you think your cardigan might be too tight, it probably is.