We're not sure if you've noticed, but Star Wars: The Force Awakens has used the force to take over every goddamn aspect of our lives. Whether it's online, in stores, on TV, or in our nightmares, we see Wookies and Millennium Falcons and Princess Leia in a bikini … oh man … Princess Leia in a bikini …
Ahem, anyway … the point is, there's no escaping Star Wars or the endless list of junk that Disney allows the logo or characters to hawk. For example …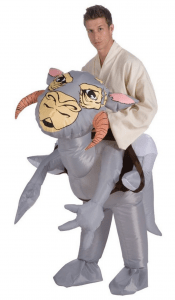 Star Wars Adult Inflatable Tauntaun Costume ($90 @ Amazon.com)
The downside: from just about any angle it looks as though you're sticking it to that Tauntaun.
Wampa Rug Doll Plush ($245 @ Amazon.com)
Beware: it sheds. And when you try to groom him he'll gnaw your arm down to a nub with his razorlike teeth. Other than that, it's a really cool thing to display in your home.
Star Wars Lightsaber Adjustable Selfie Stick ($20 @ Amazon.com)
The upside — you can look like a shithead and a huge Star Wars fan. "Okay everyone, on three say 'Boba Fett's left nut!'"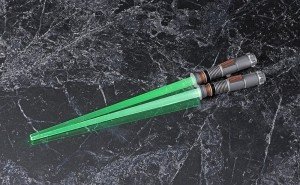 Kotobukiya Light-Up Version Lightsaber Chopsticks ($19 @ Amazon.com)
If you each Chinese food joint often enough to own your own chopsticks we fell awful for your bedsprings.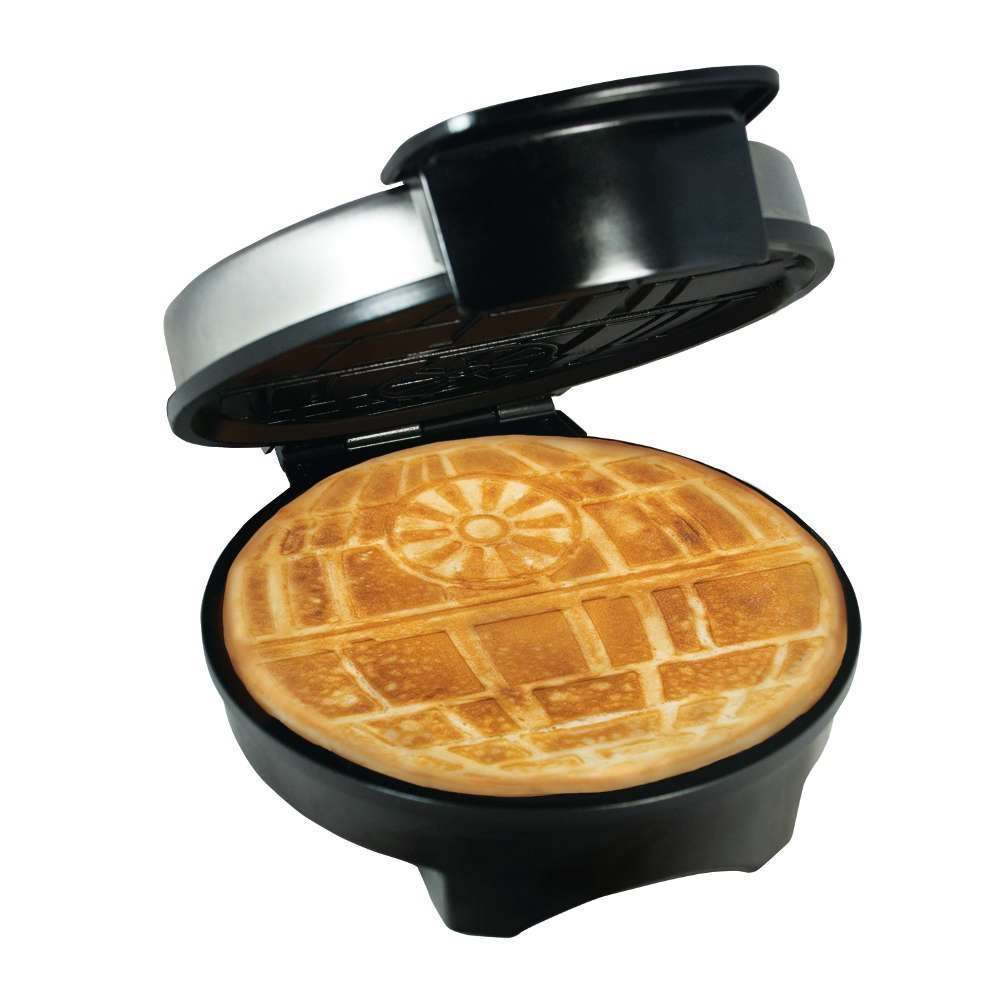 Star Wars Death Star Waffle Maker ($129 @ Amazon.com)
The price on that waffle maker is out of this world! And no, we're not sorry for the shitty joke. Another take: use this device often enough and you'll consume enough Death Stars to look like Jabba the Hut!
Star Wars Inspired Parody Sith Happens Toilet Vinyl Decal ($8 @ Amazon.com)
Maybe if it read …
May the fart be with you!
Revenge of the stink.
Jabba's Turd Hutt.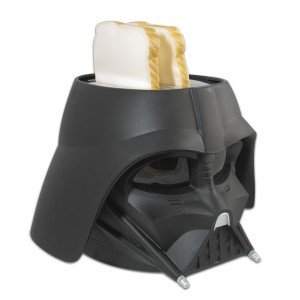 Darth Vader Toaster ($50 @ Amazon.com)
It'd be worth $50 if toast came out looking like Anakin Skywalker's charred remains at the end of Episode III. How appetizing would that be? Mmmmm, white bread!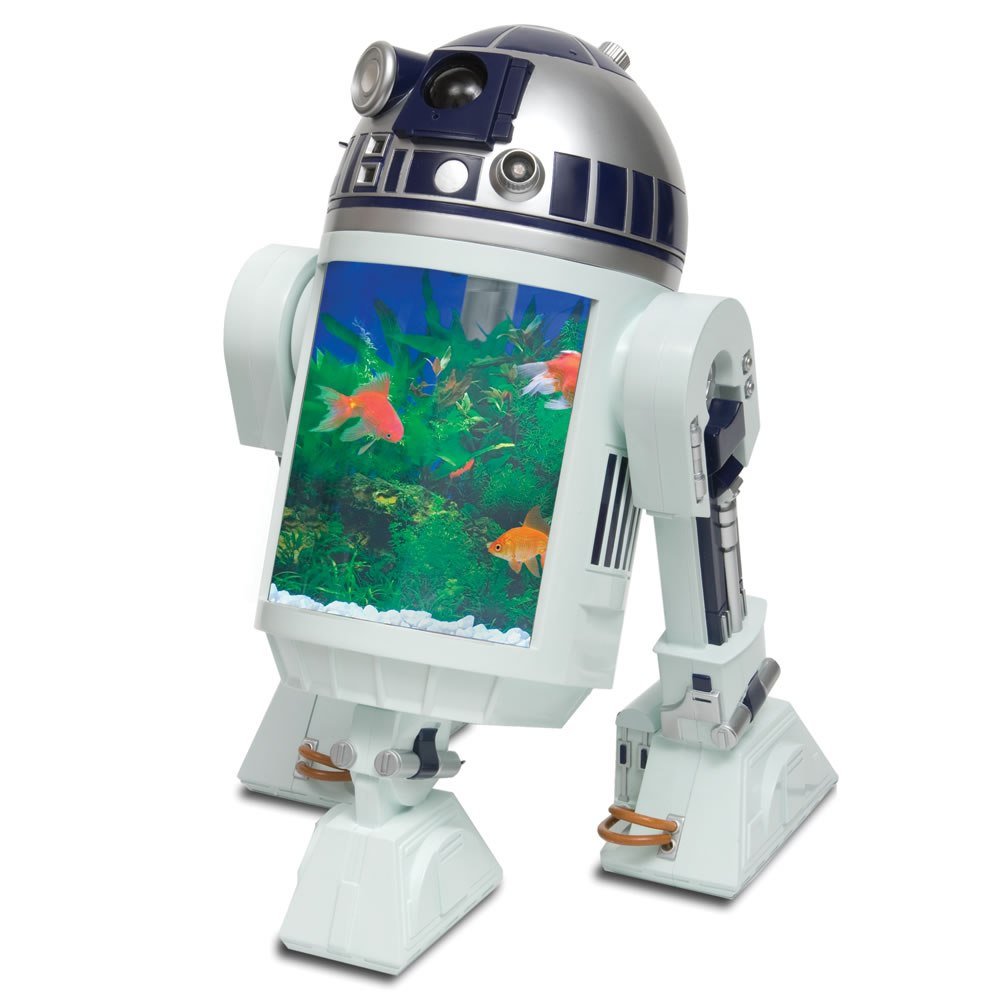 The R2-D2 Aquarium ($80 @ hammacher.com)
It's bad enough being a fish — they never smile — but living inside of a robot's gut adds salt to the fresh water.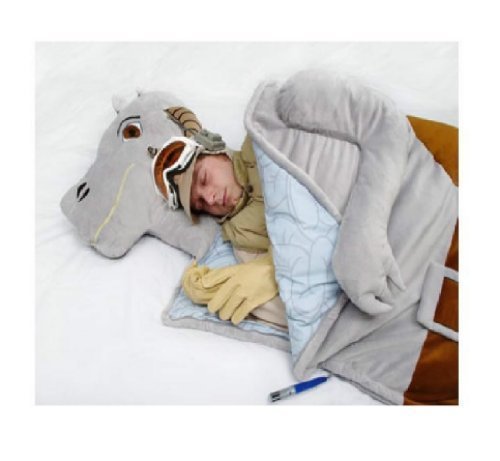 Star Wars Tauntaun Sleeping Bag ($129 @ Amazon.com)
We're not sure what's worse — making the kid wear glasses and the gloves for this photo shoot, or spending $130 on a goddamn novelty sleeping bag.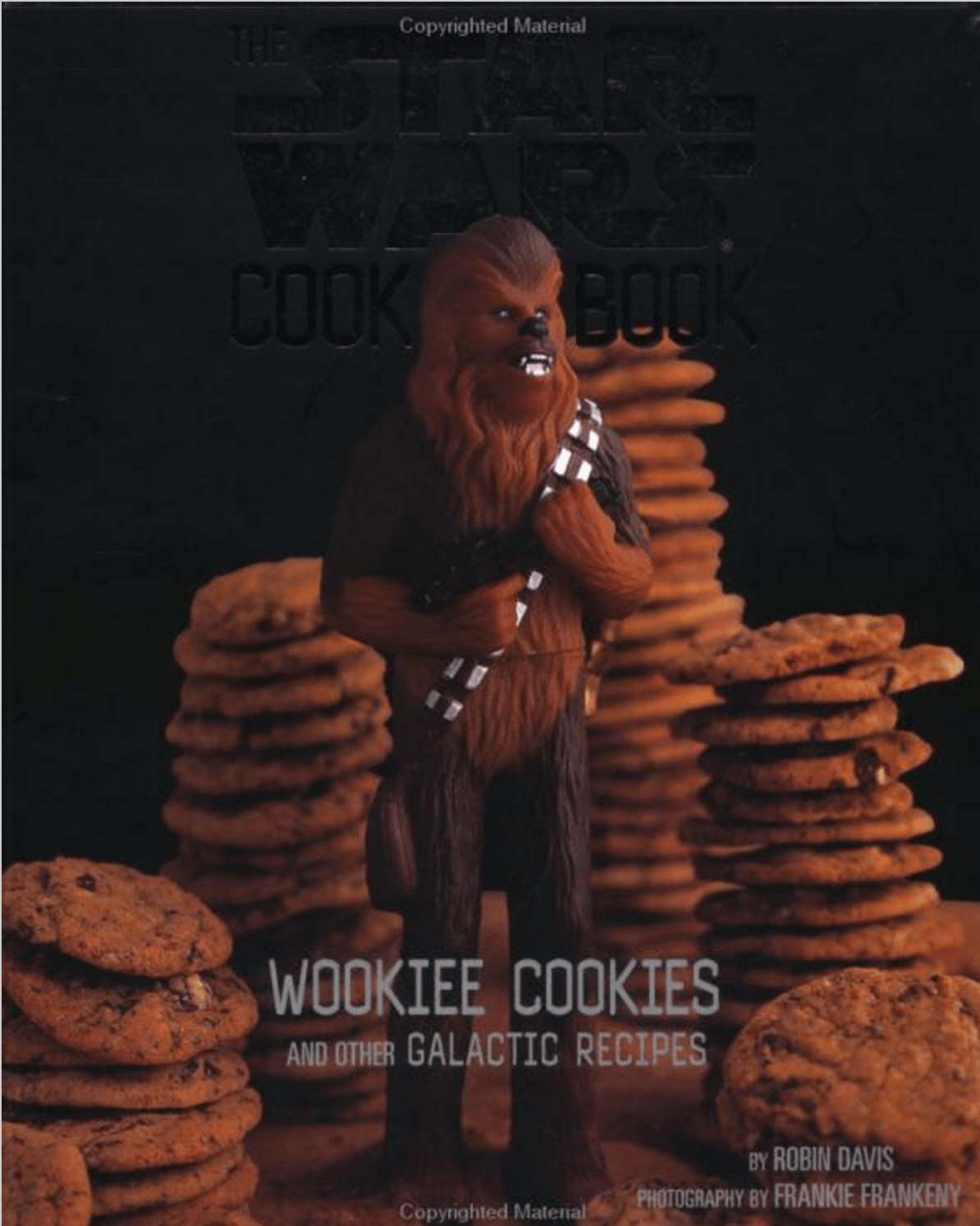 The Star Wars Cook Book: Wookiee Cookies and Other Galactic Recipes ($15 @ Amazon.com)
Basically, it's substituting a Star Wars reference or character in front of a traditional recipe. All for $15.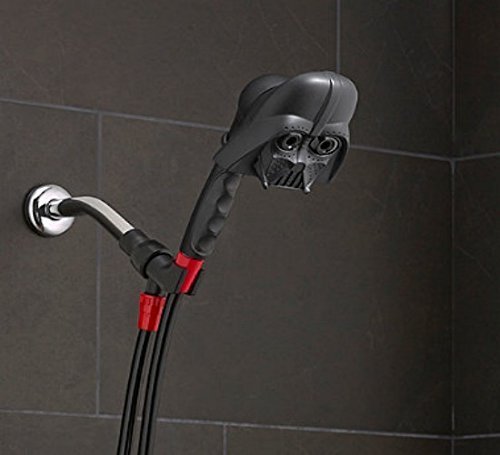 Star Wars VII: The Force Awakens Darth Vader Shower Head ($43 @ Amazon.com)
Ever wanted a showerhead that mimics the feeling of being urinated on by an elderly wampa? For the low, low price of $43, you can!







Star Wars Bar Stools ($218 for 4 @ Amazon.com)
We were going to come up with something snarky, but these are cool. However, we'd also sit on a bike without a seat if the booze is free.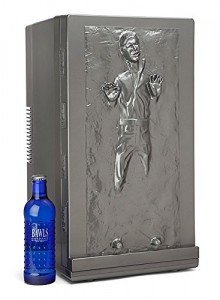 Han Solo Fridge ($310 @ Amazon.com)
It's the perfect spot to store your virginity.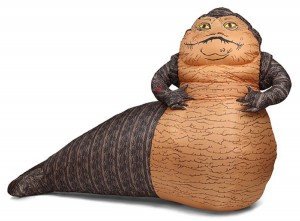 Star Wars Jabba the Hutt Inflatable ($150 @ Amazon.com)
Because nothing says "Welcome to our Home!" like an overpriced lawn ornament of a disgusting wormlike blob.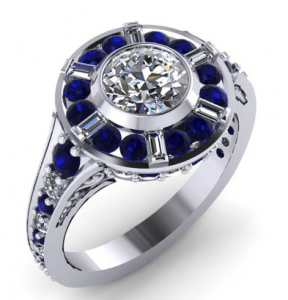 Star Wars Engagement Ring ($3,000 and up @ etsy.com)
If she accepts it, dump her. She has horrible taste.