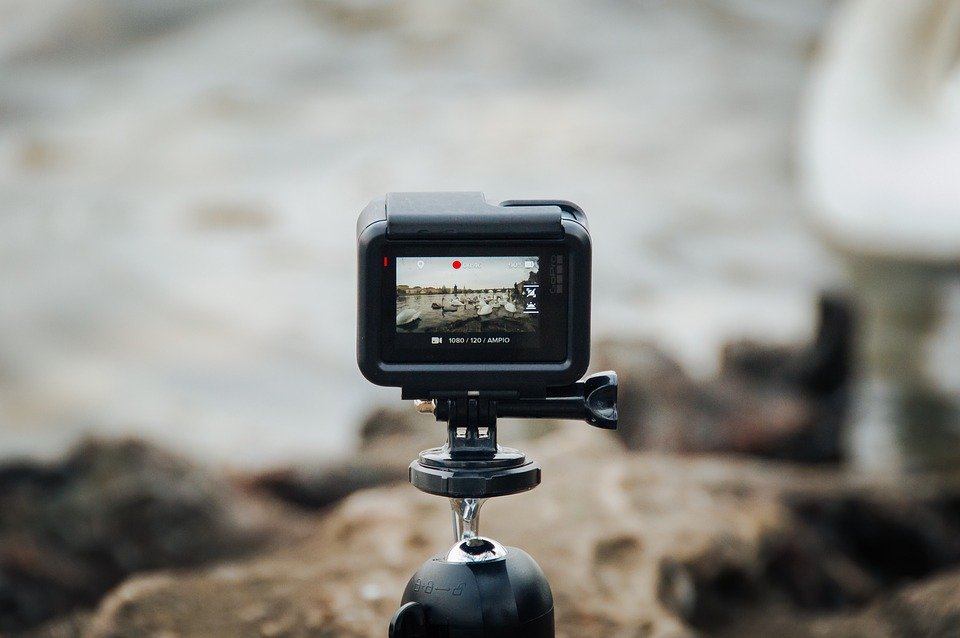 A GoPro can take some incredible footages while traveling, all you need to know is just to take more of your shots to outstanding status. I've learned a few tips after 5 years of daily use with my GoPro. There's no special equipment or no costly software or no magic needed. You just need a few tips to editing GoPro video footages that will make a huge difference. From setting up your camera to telling a story, to where to find your music, these 9 tips will help you to improve your video production process a lot.
Tell a story
There's no film without a story. You need to tell a story to catch people's interest. Now you might be wondering, what story would you like to tell with your GoPro? You should probably answer that in a sentence or two. It could be surfing on a sunny day with a bunch of friends. It just needs to have a beginning, a middle, and an end. That is all you need. Amazing shots can just improve it. Along these lines, center around your story!
Plan your shots
Don't make videos with no planning, no story, no thinking, no preparation, nothing. If you don't plan your shots, you might end up making boring videos that fade away with the content out there. Taking this route makes the probability of making a decent video. Your videos will be 10 times better if you try to be a little more creative and try a little bit harder.
Pick a frame rate and stick with it
Try to figure out what frame rate your final video will be rendered at. If there are no slow motion footages or effects, then keep it simple _ 30fps is okay. But if you want to keep a slow-motion scene, then switch it to 120fps or 240fps when needed. I keep it at 60fps when I'm not sure whether I want some slow-motion scenes or not. Because this way you can half the speed of any clip later in post-production while you keep just one fixed settings on your camera.
Keep it short
If you want to achieve professional videos, this is your one of the key points. Don't make your shots too long, rather make them shorter. Shooting films from the same angle for five long minutes is painful. Think about how long professionals take in a shot. It's seconds. You can take ESPN as an example. They use 45 different cameras pointed at one game. Also, TV shows and movies don't use the same angle for more than 10 seconds, it's very rare. So why are you?
From next time, you should record for no more than 10 seconds, and then move. To get a ton of great angles, make a shot list. Film the same shot from two or three different angles to shoot the longer scenes. It's more watchable than the long shots.
Create interest
Get the viewer's brain firing up by making them draw their own conclusions about what they are seeing or by opening the door for questions. Take your viewer to a journey of discovery.
Great lighting means great shots
Light plays a great role in videography. It can make or break your shoot if it's not harnessed strategically and correctly. Some tips here:
AIt's better to shoot at golden hour
Take care of your white balance
You should use cooler gels
Try to avoid light-polluted settings lens flare
Don't overuse effects and transitions
Edit your video with a straight cut. It's the most useful and the easiest way to transition from scene to scene. But all projects are not the same, there may be times that you need to up your transition game somewhat. The "dissolve" transition is a very popular transition. It comes with most online video editing apps and services and it's simple. Go with this transition for a simple and quick solution.
Pick your music before editing
Incorporate your music sooner in the process. A soundtrack can set a scene's mood and tone. So it is obvious that a movie without music and audio effects is incomplete. You can find free copyrighted sound effects and music on Youtube Audio Library.
The color grade your footage
Color grading makes the video aesthetic. If you want to make a realistic fil, go with color grading. It helps to express a visual tone or mood to heighten the narrative. For instance, Blue tones and boosted orange can be used to enhance a travel story.
Color grading is so important that there are dedicated teams of people who only work for color grading films, they're called Film Colorists. Now imagine how important this approach can be.
Maybe, in the beginning, you won't be getting everything that you hope for. But that's totally okay. What I recommend is to keep working with it, don't stop trying out new things, and keep learning. You'll develop your own personal preferences and style over time. The great thing about using a GoPro camera is, it allows you the freedom to experiment – so don't be discouraged to try new things.
Author Bio
John O. Brooks is a professional videographer, travel blogger and content marketer. GoPro is one of his favorite cameras, he likes to write about it. He is currently working with viddedit.com as a producer. He loves his workplace very much.