All you really need to travel abroad is a valid passport. But why not carry some stuff with you that'll make your travelling a little more pleasant? We found some great gear that will keep your gadgets charged, make long flights less miserable, and prevent you from smelling like you've … well, been travelling abroad for too long. Best of all, it'll all fit snugly into your carry-on bag.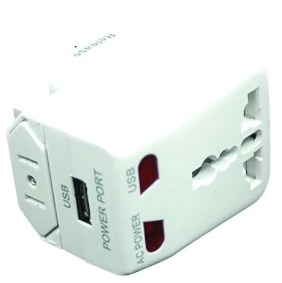 Digipower Word Traveler Adapter with USB Charger ($12 @ Amazon.com)
If you can't charge your electronic devices when you're travelling abroad, they'll just be paperweights. Enter the Digipower World Traveler, which works in more than 150 countries with their bizarrely shaped wall sockets, and even allows you to charge USB-run devices. So feel free to listen to that terrible deep-house trance music you ill-advisedly downloaded in Berlin without having to worry about your mp3 player running out of juice.
Sennheiser PXC 250 II Active Noise Canceling Headphones ($100 @ Amazon.com)
You need a good pair of headphones when traveling abroad in order to drown out crying babies, engine noise, and people yammering in funny languages. And you can do all of that with the PXC 250s; they're affordable, comfortable, and collapse for easy storage. They even come with a carrying pouch and an airline adapter, so you can listen to the lame in-flight movies in stereo.
Royce Leather RFID Blocking Passport Currency Wallet ($50 @ Amazon.com)
Whether you're coming into or going out of the country, you want your travel docs in a convenient place. Most passport wallets are too big for your back pocket — they're still designed for dudes in suits — but the Royce passport and travel wallet is an affordable option to house not only your passport, but your cash, credit cards, and business cards.
Sea to Summit Tek Towel ($10 and up @ Amazon.com)
A wet towel will weigh down your suitcase or backpack — and it'll eventually start to stink worse than the bathrooms on a Turkish train. So if you have plans to camp out or hit the beach, or you just think too hard about what germs are breeding on hotel towels, toss one of these quick-drying microfiber towels into your bag and use it without worrying about whether the rest of your stuff will reek like mold later on.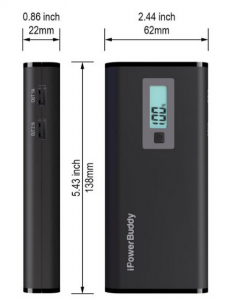 PowerBuddy Dual Port USB Portable Charger ($60)
Your smartphone and tablets can be programmed to work when you're traveling abroad, and the portable power pack ensures you'll never be left high and dry with a depleted battery. Reviewers claim to get about five chargers for iPhone devices, and about four for Galaxy on without haveing to recharge the iBuddy.