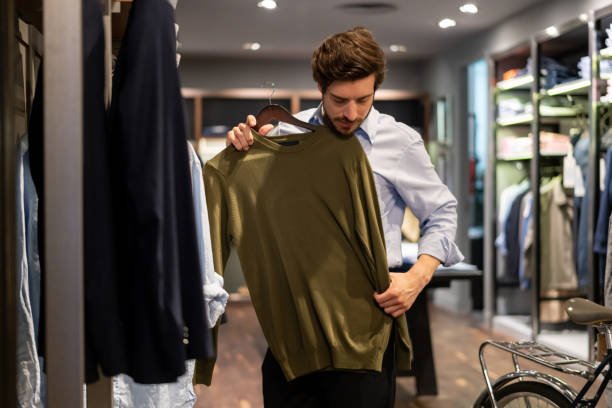 When developing a style that works for you, every man should have some essential pieces of clothing in his wardrobe. Whether you're looking to dress up for an event or special occasion or just relaxing at home on the weekends, having these fashion essentials will ensure you always look your best.
A classic white shirt is the perfect starting point for any outfit. Not only does it go with practically anything, but it can also be dressed up or down depending on the occasion. When choosing a white shirt, pay attention to the fit and quality. Investing in one made from high-quality fabric will last longer and look better over time. Alternatively, if you prefer something more casual, opt for an Oxford shirt in a darker color.
Having some classic trousers is also essential for men's wardrobes. Look for wool, cotton, or twill trousers that can be dressed in a cotton shirt and tie or kept casual with a t-shirt. Look out for styles with elasticated waists and adjustable cuffs for added comfort. If you prefer jeans, opt for dark denim, which tends to go better with formal attire than lighter washes.
A good quality leather belt is essential when putting together your look. Whether you're wearing jeans or chinos, the right belt will instantly pull your outfit together and make sure everything looks neat and polished. Think of it as an accessory that can completely transform your look.
Men's wardrobes should also include some smart blazers and jackets. A well-tailored blazer will instantly take any outfit to the next level, adding a sophisticated and refined touch. Look for classic styles in neutral colors such as navy, gray, or black, easily paired with trousers or jeans, depending on the occasion.
Custom-crafted leather wallets are a great way to store your money and cards in style. Look for one made from quality leather that will last and resist wear and tear over time. Alternatively, if you're looking for something more casual, opt for a simple canvas wallet with multiple pockets to keep everything organized.
Finally, every wardrobe is complete with some good quality shoes. Whether you prefer loafers, sneakers, or boots, make sure they are durable and suitable for casual and formal occasions. Investing in high-quality shoes that fit correctly will ensure long-lasting comfort and look better.
These fashion essentials will ensure you always look and feel your best, regardless of the event or occasion. With these classics in your wardrobe, you can create versatile looks for any occasion and enjoy a timeless, stylish aesthetic.
Creating that perfect look on a budget
Creating a perfect look on a budget can be challenging, but it is possible. There are several great ways to save money while creating a stylish wardrobe that reflects your style. Start by shopping for high-quality basics in neutral colors like black, white, navy, and gray. These pieces will help create the foundation for any outfit and last longer when cared for properly.
Look out for materials such as wool or cotton, as they tend to be more durable than synthetic fabrics. Aim to build up critical pieces like tailored trousers, classic shirts, leather belts, and leather wallets that can easily transition between formal and casual occasions.
You can also save money by shopping for the best deals online or at second-hand stores. Look for sales or coupon codes when shopping online, and keep an eye out for vintage pieces, which often come with unique details that modern clothes don't have.
Another great way to save on wardrobe costs is to invest in accessories rather than clothing items. Accessories such as scarves, hats, belts, bags, and ties can instantly transform any outfit without breaking the bank. Opting for quality accessories from luxurious materials like leather or silk will ensure they last longer and make any outfit look more polished.
It's also important to shop carefully so you don't spend too much on unnecessary items. Stick to items that match your style without compromising quality or fit, ensuring you get the most out of your purchase. Finally, remember that fashion changes quickly, so there's no need to buy into every trend; instead, focus on timeless pieces that will last you through multiple seasons.
Final thoughts
Gaining confidence in your style can take time and practice. Consider investing in a few key pieces and experimenting with different combinations and colors to find what works for your unique sense of style. Take the opportunity to explore different color combinations, textures, and fabrics until you find something that fits perfectly with your look. Remember that it's all about feeling comfortable and confident in what you wear, so if it doesn't work for you, don't be afraid to try something new. With some essential pieces, you'll soon have a wardrobe that works and enjoy the perfect look for any occasion.