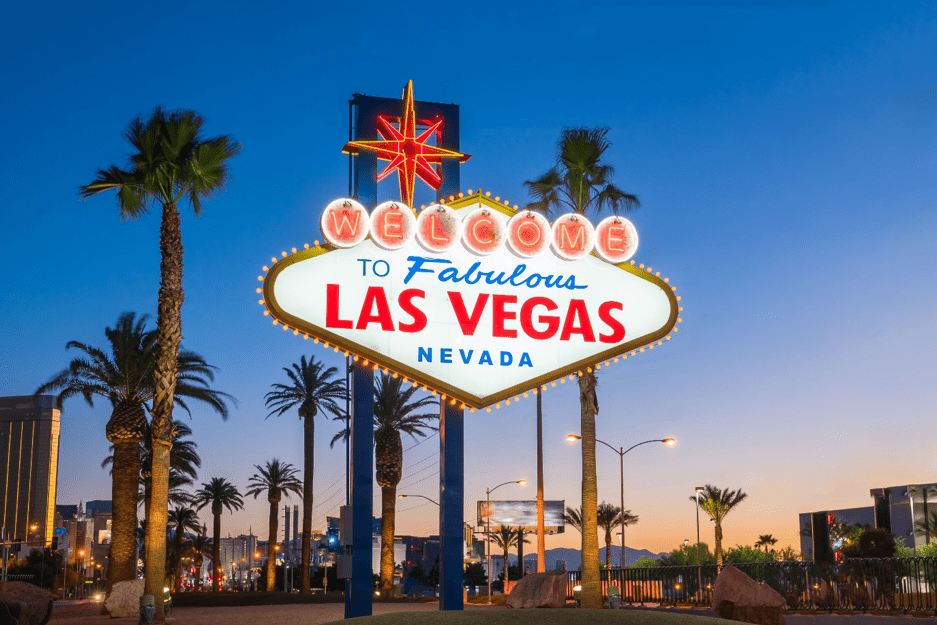 When it comes to Las Vegas casinos, everyone has their favourites. The famous resorts like Caesars Palace, The Venetian, and Bellagio attract millions of visitors every year – people eager to play casino live in a fun and relaxing atmosphere.
But in Vegas' vast casino landscape, there is much more to explore than just these biggest, most famous establishments. We've put together a quick guide to some casinos that may take you slightly off the beaten track, but can provide all your gaming needs with plenty of unique attractions thrown in.
Ellis Island
There's much to enjoy about Ellis Island. This old-school, classic casino offers over 250 gaming devices for you to enjoy some video Poker, Slots, or Keno. In addition, there is the option of live Blackjack, Roulette and Craps – as well as a sports book.
Where Ellis Island stands out is in its bonus offers and prizes. There are rewards given to players who land certain combinations at the Blackjack table, and if you get three sevens to hit that magic total of 21, you may get a chance to spin the Ellis Island prize wheel.
Another interesting quirk about this place is that dealers dress up as famous celebrities from time to time. So don't be surprised to see an Elton John lookalike dealing your game of Blackjack!
Golden Gate
Golden Gate casino is another older, smaller Las Vegas casino. If you want a fun time of relaxation where no-one takes themselves too seriously, then this is probably the place to be. Famed for its unique laid-back atmosphere, Golden Gate has all the modern Slots and video games along with the classic table options. You can also hit the Roulette table and attempt to replicate the biggest Vegas Roulette win in history – $250,000 which was won on the Devil's Wheel at the Golden Gate.
One of the most interesting aspects of Golden Gate is their dancing dealers, who prove that being a casino dealer need not be so serious all the time, and that everyone feels better when they let their hair down once in a while!
The Orleans Hotel & Casino
Maybe you're a fan of A Streetcar Named Desire, or just enjoy every aspect of America's Deep South. If so, then The Orleans Hotel & Casino may be the place for you. This New Orleans-themed casino and hotel is a fine place to enjoy some quality casino action, as well as savouring some Louisiana-style cooking and entertainment.
With over 2,600 slot, video Poker and Keno machines, as well as every possible table game you could think of, this place is a casino-lover's heaven. If the previous two casinos we've mentioned sound a little too small for you, then The Orleans will definitely meet all your needs. In addition to the gaming options there is a 70-lane bowling alley, live entertainment in the 9,000-seater Orleans Arena, a cinema, restaurants, and a swimming pool and whirlpool. This resort is casino bliss – southern-style.
Red Rock Casino Resort
Maybe the lights and glamour of Las Vegas itself sounds like too much for you, but you still want that thrill of playing casino games. Red Rock Casino Resort is the perfect place for those who just want to chill out and relax, with the establishment located a 20-minute drive outside of the city, surrounded by a picturesque red-rock Nevada landscape.
With thousands of video Slots, a nice relaxed atmosphere when playing table games, and an award-winning sports book, the Red Rock represents paradise for the discerning gamer. In between games you can sit back and relax by the gorgeous swimming pool and take advantage of the numerous dining options. This place offers stunning scenery and first-class gaming all in one.