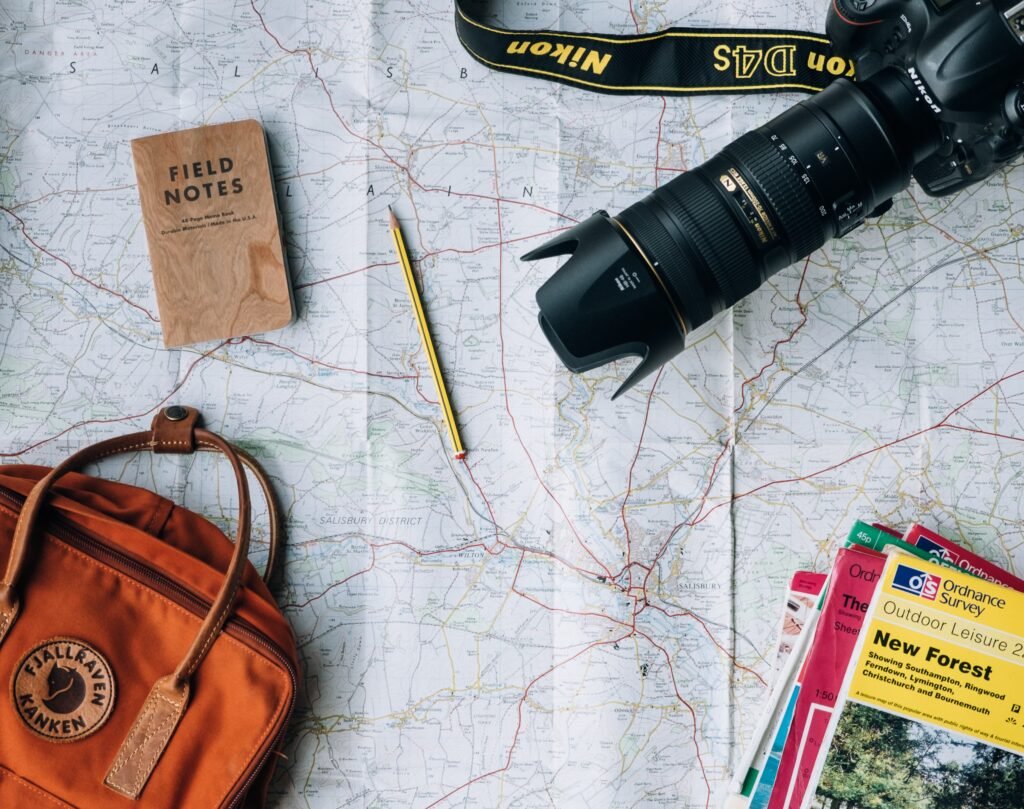 Traveling is a fun activity with many amazing benefits. One of the biggest benefits of traveling is that it helps replenish lost energy and gain renewed strength to pursue new goals. Anyone can lose steam and feel drained at work. Many factors contribute to the quick rate of losing energy and dropping productivity levels.
When you are going through a difficult period, your best efforts are not yielding results. When you start to feel tired and know that you can do better than you are currently doing, maybe you need to travel to a choice location from the Holidu's World Foodie Cities Index, to get yourself back in good mental shape.
Why traveling is important
Working every other day and delivering results is great, and it is the desire of every human. Still, there is always the need to replenish and refuel ourselves at some point. When you feel that your confidence and enthusiasm levels are dropping, you need to take care of yourself by taking out the stress and indulging in fun activities outside of your regular schedule.
Most people do not appreciate traveling as a great way to boost their productivity. They feel that they end up spending money without gaining anything besides the memory of the traveling experience. If you too think this way, it may be because you do not engage in productive activities when you travel.
Travelling offers you the opportunity to see the world from a fresh perspective. You can also improve your life and boost your productivity if you line up a good number of beneficial activities on your next trip.
If you are wondering what these activities are, just read on. We will show you some interesting activities to help you regain your energy on your next trip.
Fun activities that you should try on your next travel
Here are some fun activities worth a shot:
Camping allows you to experience natural landscapes in your travel destination. Lodging in a hotel will usually offer the same or similar experience as if you were lodging in your own home. On the other hand, camping contributes to stress relief in many ways and makes room for new experiences. Being in tune with nature can positively spark your creativity rather quickly.
Partaking in adventures is one way to awaken your confidence and shoot up your productivity levels again. The thrill of going on a boat cruise, bungee jumping, fishing, cycling in the countryside, kayaking, hunting, taking a beach picnic, etc., is rather inexpensive, yet it will keep you well-entertained. Participating in such fun activities will only be a plus for your mental health. Aside from this, physical activity will also help you expel burnt-up tiredness and stress.
Try out the local entertainment
Music, art, and movies are all great sources of entertainment, but most travelers bring their own entertainment. On your travels, getting involved with the local music, art, and movie scene is a great way to experience the local culture, which will contribute to raising your productivity. Local art will also broaden your perspective, and it may be the answer to solving some of your knotty challenges.
Interact with local communities
Most people limit their activities to checking out touristy attractions whenever they travel. Still, mingling with the locals, especially in areas that interest you, can leave you full of new experiences and impressions. Finding these local communities is easy with Google. And, what's best, they may even offer insights that could help you tackle your work challenges.
Conclusion
Aside from these, other interesting activities that you can try out include photography. Whatever you choose to indulge in on your next trip, your goal should be to eradicate all of the tension that you have picked up in your everyday life.