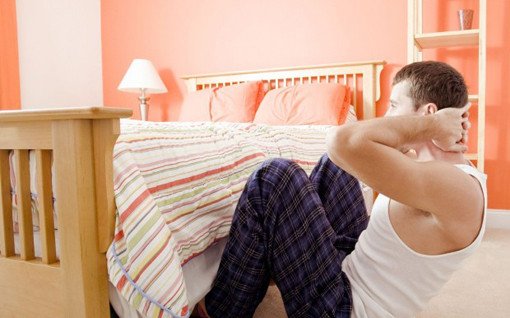 You don't need expensive equipment to work out. In fact, you don't even need a gym. If you want to get a sweat going, drop to the ground and rep out some push-ups to work your chest; perform bodyweight squats to work your quads and glutes; and snatch an old lady's purse and get running to keep your cardiovascular health up to snuff.
But equipment can allow you to add resistance, up the level of difficulty, and ultimately, level up your at-home workouts. It doesn't have to be the most expensive workout gear, either. It only has to be the best workout gear for your living space.


#1. The Lynx Board ($350 @ lynxfitness.com)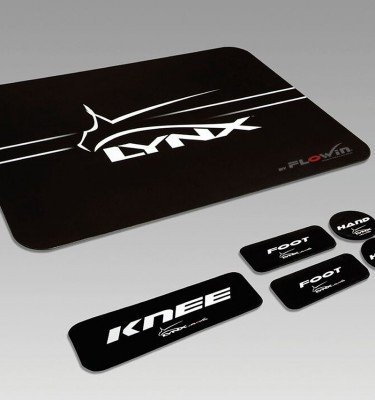 If you have a fussy neighbor who bangs on the wall each time you take a step, you need a non-impact piece of workout equipment if you're ever going to work out at home. The Lynx Board can help. Using friction training — which is referred to as the feeling skaters feel when they glide across frozen ice — the impact-free board is easy on the joints and tendons as it supplies a 360-degree range of motion. Use it for pushups, lunges, mountain climbers,  dynamic planks, and more.
Think of them as more versatile ab wheels that enable you to work the core with tradition movements as well as leveling up standard push-ups and plank exercises.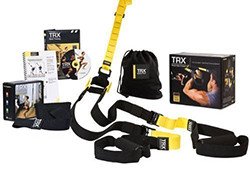 #3. TRX Suspension Trainer Basic Kit + Door Anchor ($190 @ Amazon.com)
This kit provides all the equipment you need to train and transform your body at home — all you need is an anchor point. You get the straps, exercise descriptions, and plenty of workouts. It's also easy to transport so you can take it on the go with ease. Skeptical? The company offers a 30-day satisfaction guarantee.
#4. Bodyblade Exerciser ($100 @ Amazon.com)
No, it's not Shakeweight. The Bodyblade Exerciser is a lightweight bar that's perfect tool for busy people who still want to break a sweat. All you need is 15 minutes and you can stay tone (if you don't eat garbage all day, of course). Emitting low levels or vibrations, the Bodyblade makes you constantly adapt.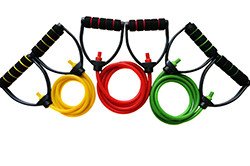 #5. ProGrade Resistance Bands ($28 @ Amazon.com)
The handle is comfy and easy to grip, and the bands are built strong with high-grade latex. Basically any exercise in the book is at your disposal, with each color corresponding to to a different resistance level. Obviously, the greater the resistance, the more taxing the exercise will be on your muscles.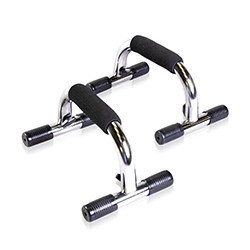 #6. Definity Push Up Bars ($10 @ Amazon.com)
Working your back, chest and shoulders, these slip-resistant push up handles also incorporate muscles in the legs, stomach and arms during each repetition.