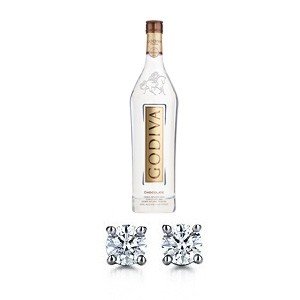 Godiva Chocolate Vodka, $29.99
Tiffany Solitaire Diamond Earrings, $1,000
We would strongly advise against buying a woman booze for Christmas … unless it's paired with something else. Godiva's chocolate vodka makes a mean girly drink without sending its drinker into diabetic shock. And she'll definitely want a celebratory cocktail after she opens the always-classic Tiffany diamond earrings you just got her.