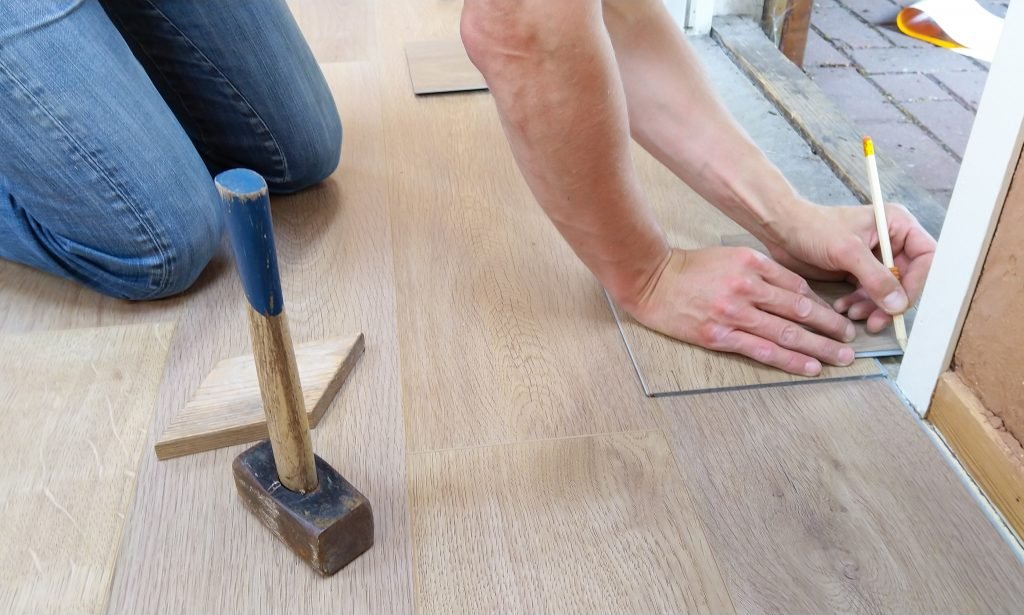 A lot of things in the world are currently on pause. For most of us, we can't go to work, the movies, see friends, have family over, or even get our hair cut. As a result, we have a lot of free time where we just sit at home looking for something to do. If this sounds at all like your situation, you should consider using this time to get some home repairs and home improvement jobs done. Below are some tips you can use to not only get these jobs done now while you have the time but have them done in a way that keeps you and your family safe.
See If You Can Fix It Yourself
The first thing you'll want to do is see if you can repair whatever your issue is on your own. During regular times, our first instinct may be to call a local repair service, either because we don't know how to do the repair or don't have the time. But now isn't the best time to be inviting strangers into your home if you don't have to.
Identify the issue you're having, then do some research online. For example, maybe your microwave buttons have stopped working. A quick search online would lead you to some YouTube videos that walk you through how to fix it. You realize all you need to do is unplug it, open it up, and clean off the inside to get your buttons working again.
So, before you pick up your phone and call a repair service, see if you can do it yourself. You may be surprised at just how handy you are and how much you're able to fix with some extra time on your hands and a few instructional videos.
Order Replacement Parts Online
For some repairs, you will need to get replacement parts. Again, in normal times, you would just drive over to your local hardware store and see what they have available. Since you can't do that now, you'll have to order your parts online. Luckily, numerous websites can help you out and ship the part directly to your home.
Another option is to call your local hardware store and see if they have what you need in stock. If they do, they can most likely complete your order over the phone, then bring your purchase out to your car. This saves you the trouble of having to go inside the store and come close to other people. Plus, you get the benefit of helping out a local business. Most local hardware store employees can even assist you over the phone if you're not sure what kind of part you need for your repair. So, as you're doing your repairs, make use of the local stores in your area as best you can.
Find Temporary Fixes
In some cases, you may not be able to repair your issue. Some repairs are simply beyond what you can learn from a few minute-long YouTube video, or maybe you don't have the tools necessary to complete the job. In either event, the best thing you can do in this situation is to try to find temporary solutions until you can get a professional to assist you.
For example, if a pipe is leaking in your basement, don't just sit back and let your basement flood. Put as much duct tape on the pipe as you can, and leave a bucket underneath for anything that might get out. This obviously isn't a long-term solution, but it can keep your floors dry for the time being.
Work with Trusted Repair Services
Finally, if you do need to call someone into your home due to an emergency repair situation, be sure you work with someone who is taking health concerns seriously. When you call up the repair service, ask what measures they are taking to keep their customers safe during this time.
As an example, Fix It Right Plumbing, a Melbourne leak detection service, says "We have implemented a number of steps to ensure your health and safety and that of our team. When on your property we will: Stand back 2 meters from your door on arrival, refrain from shaking hands and clean down surfaces with disinfectant after completing work."
While inviting someone into your home right now isn't ideal, sometimes you can avoid it. The best thing you can do is work with a responsible service, keep your distance when they arrive, wear protective gear, and give any surfaces they worked on a good cleaning after they leave.
Get Home Improvements Done While You Can
Hopefully, before we know it, we will be back to our normal, busy schedules. Before that time comes, make the most of your situation by getting those home repairs done while you still can.