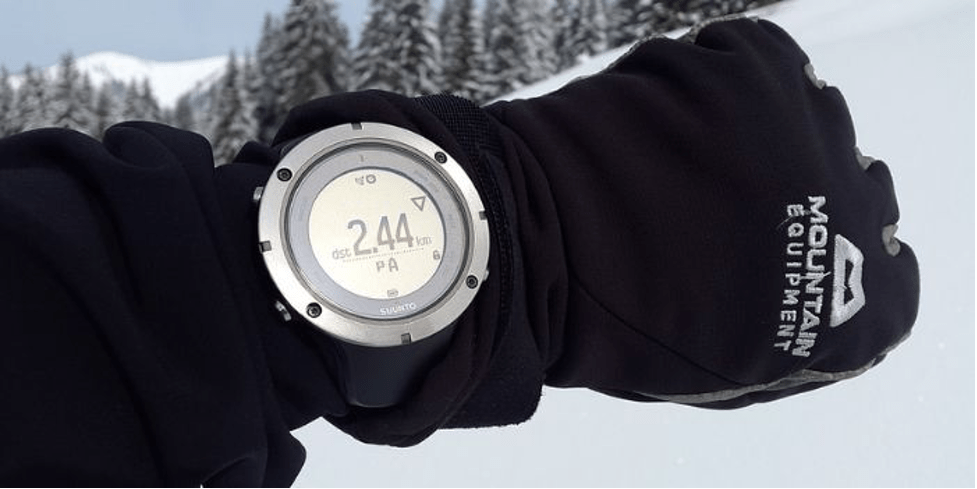 A good GPS watch can be very useful for anyone, whether you have an active lifestyle or not. It is more than just a running watch and can complement your life quite well.
But trying to choose one GPS watch out of so many hundreds of options can be overwhelming, and individual reviews can only help so much. So, having a guide that you can turn to when buying such a watch can be really helpful.
The article that follows will tell you how to choose a GPS watch for men so that you can make an investment that will be highly useful and worth it but will also fit into your lifestyle perfectly.
Features Needed in a GPS Watch for Men
Some features of GPS watches are a given and will exist in any GPS watch you buy, but there are others which you should be on the lookout for, too. To know more about such features, you can read our debate on Tactix Charlie or Fenix 5x
Nevertheless, below we will detail the features you need to look into before investing in a GPS watch for men.
A GPS watch should have the ability to calculate speed and distance in order to give you a record of your workouts and to track your fitness over time. As it is a watch, it should also tell the time.
Under the fitness tracking criteria is a GPS watch's ability to count laps walked or run, and it should do so automatically so you can exercise without interruption.
The minimum amount of battery life to look for in a GPS watch is 5 to 7 hours, depending on if the GPS feature is turned on or off. Of course, it is best if the battery is rechargeable using a traditional USB charger. Some higher-end watches even offer up to 20 hours of battery life while on GPS.
While GPS watches are primarily for tracking fitness, this does not just mean workouts or sports.
A good GPS watch will also monitor your heart rate, movements, total distance covered, calories burned, steps taken, and even sleeping patterns. Others can help you wake up on time or urge you to move around if you have been lounging for too long in one place.
All of these contribute to your fitness as much as active exercise does, and a proper GPS watch will help you monitor these aspects of your life too.
Even if you lose your GPS watch or switch to a new one, make sure to get a watch that lets you upload your fitness history to either a manufacturer's online platform or sports tracking apps.
This way, with a new watch, you will not need to record all your data over again and can just sync the online records to your new watch and start where you left off.
It might be that you are into more than just running or cycling and also like to swim or do other workouts/sports.
In that case, your GPS watch should be able to help you track your performance and progress across all these sports in order to give you the full picture of how your activities are going.
Multisport GPS watches allow you to switch between modes for different sports or workouts. These will cost a bit more but will give you loads of data about all your favorite sports and workouts, not just running.
Besides the necessary electronic compass and with the help of GPS, these types of watches should also help you make your way back to your starting point, as well as load previously used routes for you.
Good navigational features are great to have in a GPS watch if you are outdoorsy and like to hike or run/bike on trails.
GPS watches that let you set intervals during your workouts are life changers. This is because you can set a workout routine, combining different activities such as running, walking, etc. and your watch will alert you when it is time to stop one activity and begin the next.
Features such as these make for seamless and productive workouts without you needing to count the minutes or steps yourself. It also gives you more control over your workout because of how customizable the intervals are.
Get a GPS watch that not only lets you track your activities and workouts but will also allow you to set fitness goals that you can work towards.
Seeing a goal and being able to track how close you are to getting to it can be a huge source of motivation, which you cannot really get with anything other than a GPS smartwatch.
This last feature in a GPS watch will come in very handy when you cannot connect to a GPS satellite. Meaning that if you are working out indoors (such as running or walking), then the watch may not be able to track your steps or progress.
And this is why you should look for a GPS watch that has a built-in accelerometer. This is what will track your running (both speed and distance, based on your arm movements) even if the GPS on your watch is inactive, and the collected data will still sync to the watch and your storage.
Final Words
As you can tell, how to choose GPS watch for men is a pretty straightforward task, given that you know which features to look for to buy a watch that will make your workout tracking flawless.