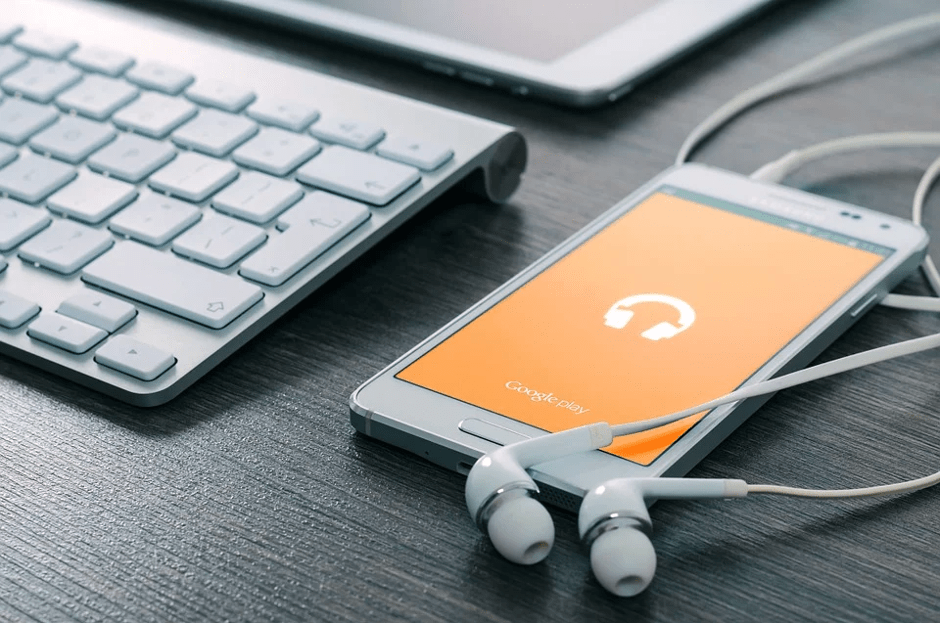 Google Play offers a whole world of entertainment options for Android users. With more than 2.56 million apps available on Google Play, we have no shortage of fun, educational, or otherwise useful possibilities.
Most of the content on the platform is free, so downloading apps from it is a no-brainer. However, Google Play offers an array of paid content, and not all of it is cheap.
Luckily, there's a way to buy cheaply and save a pretty penny. With gift cards, you can buy anything on Google Play at a lower price and enjoy premium content across various Android devices.
Officer Gamer is a platform that offers a wealth of versatile gift cards, including a Google Play Gift Card. Read on to find out how you can use it to save on all your purchases at Google's digital store.
Sign up to Get a Discount on Your First Gift Card Purchase
Officer Gamer offers a first-purchase discount offer. When you sign up on its website, you get a chance to receive a discount on your first purchase.
That means your entire order – not just the first gift card you buy. However, there's a limit on the savings you can make – €20. So, don't go and add a bunch of cards to the shopping cart, hoping you'll get a huge discount.
The only condition for getting this discount is to make your order within three months after registering for an account. When you do, you'll get more for less money, so you can start exploring the vast Google Play world.
Cut the Price of That Premium Game You've Been Eyeing for a While
While most premium games on Google Play cost just a couple of dollars, there are some with hefty price tags.
A Google Play Gift Card from Officer Gamer can help you buy any game on the platform at a lower price, especially if you get the card at a discount.
What's more, you don't have to use up the entire card's value at once. Once you redeem the value, it'll transfer to your Google Play balance within seconds. You can then use that balance as you please, just like any debit or credit card balance.
Get the Latest Movies and TV Shows at a Fraction of the Cost
Until recently, you could buy music on Google Play Music and enjoy your favorite tunes anytime and anywhere. As Google focused more on YouTube Music and Google Podcasts, many people's preferred music app is no more.
Fortunately, Google Play Movies is still alive and kicking, at least for now. Grab the chance to access the latest movies and TV shows with a Google Play Gift Card from Officer Gamer. You can buy or rent the desired content and enjoy it across connected Android devices.
Buy Audiobooks and eBooks to Listen to or Read on the Go!
A Google Play Gift Card can be excellent for book lovers, as you can use it to buy eBooks on the platform. Whether you're always on the go or prefer to do your reading on a tablet or smartphone, this gift card provides you with that convenience.
The same goes for audiobooks. You can buy them cheaply with this gift card and download them to your device within seconds.
Pay for All Your In-App Purchases
Both free and premium apps and games on Google Play offer various in-app purchases. Officer Gamer can help you pay for those seamlessly with its gift card for Google Play.
Since you can get the card at a fraction of its face value, you'll be able to save a lot on those in-app purchases. Simply enter the voucher's code when redeeming the card, and enjoy plenty of savings.
Keep in Mind That These Gift Cards Might Be Region-Specific
There's only one bad side to gift cards from Officer Gamer that we have to mention. You can use some of their gift cards only in specific regions.
So, before buying any of them, reach out to their customer support team. They're available 24/7 via email or live chat, and they're happy to answer any of your questions.
Ready to Buy Cheaply on Google Play?
Officer Gamer might be your way to go! Sign up for an account today, buy their Google Play Gift Card, and start saving money on Google's various apps and digital media.
Be sure to check out their other gift cards as well, as each opens up a whole world of exciting possibilities.