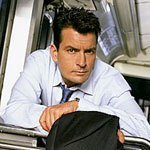 2000-2002
Sheen stars in Spin City, taking over for Michael J. Fox after he announces he's been stricken with Parkinson's Disease. Sheen subsequently wins a Golden Globe for Best Actor. However, the show lasts only two more seasons before it's cancelled due to low ratings.

2002
Sheen makes every male on the planet jealous by marrying insanely hot actress Denise Richards. They have two daughters together and are married for four whole years before they divorce, proving that in addition to being incredibly hot — even to this day — Denise Richards is also a saint.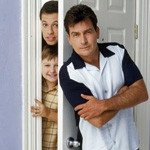 2003
In a role loosely based on his own real-life reputation as an irresponsible womanizer, Sheen is cast as Charlie Harper on Two and a Half Men. The show is a smash hit and, by the time he's kicked off for substance abuse and derogatory comments about the show's creator and cast, Sheen is pulling in $1.8 million per episode — the highest salary ever for a television actor.

2010
A drugged-up Sheen goes all Charlie Sheen on The Plaza Hotel in New York City, causing roughly $7,000 in damages. But he has a perfectly valid reason: He partied too hard with a prostitute and couldn't find his wallet. A few months later, Sheen is arrested on domestic violence charges for allegedly holding a knife to the neck of his third (now ex-) wife, Brooke Mueller.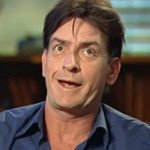 2011
Perhaps you recall the meltdown. Fueled by divorce, drugs, booze, and God knows what else, Sheen nosedives into a spiral of unnerving insanity. You've probably heard the "tiger blood," "winning," and "Adonis DNA" quotes a million times, so here are some less well-known Sheenisms from the eye of that hurricane:
• "I'm tired of pretending I'm not a total bitchin' rock star from Mars."
• "I was banging seven-gram rocks and finishing them. Because that's how I roll."
• "I have one speed, I have one gear: Go."
• "I'm not bi-polar, I'm bi-winning. I win here and I win there."
• "It's been a tsunami of media and I've been riding it on a mercury surfboard."
• "Resentments are the rocket fuel that lives in the tip of my saber."

2011
Sheen shacks up with two "goddesses" on his Mount Olympus of decadence. (One is a porn actress, and the other is a model/graphic designer.) Shockingly, after the media buzz wears off, the two goddesses hit the road and Sheen goes back to looking for work. Which leads us to …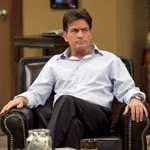 2012
The FX network ushers in a new era of Sheen with the premiere of Anger Management. He plays Charlie Goodson, a former baseball player who attempts to overcome anger issues using non-traditional methods. If all goes well, hilarity will ensue. If it doesn't, feel free to let us know in the comments.

2013
Trashes Ashton Kutcher on Twitter and threatens him with violence after Kutcher tells him to "shut the fuck up" on Jimmy Kimmel LiveI. Sheen then proves he's not as insane as people think by getting engaged to a porn star Brett Rossi, who is legally married to another guy. That Chuck can't stop winning.