Charlie Sheen is back in the news. Unfortunately it's not because he had another wildly entertaining public meltdown. Instead, it's because he's been cursing our Ashton Kutcher via Twitter and getting engaged to a porn star who is still married to another dude.
Still, Sheen has had an impressive comeback considering many people assumed he was Mel Gibson-toxic after the negative reaction to his weird YouTube videos and "My Violent Torpedo of Truth / Defeat Is Not an Option Tour." But apparently, not even cocaine-fueled benders, anti-Semitic remarks, poetic incoherence, and domestic violence charges could keep Charlie down. How'd Sheen get to this unlikely point in his career? Let's reflect …

1965
On September 3, the fella we now know as Charlie Sheen is born Carlos Irwin Estevez. (His brother is Emilio Estevez, his father is Martin Sheen.) Since we couldn't find an actual Charlie Sheen birth photo, we're just using Charlie from that Charlie Bit Me YouTube video.

1974
At age 9, Sheen lands a role in the film The Execution of Private Slovik, but it has nothing to do with the fact that Martin Sheen stars in the film. Okay, maybe a little.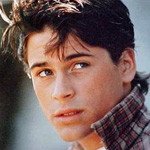 1980
Sheen enters Santa Monica High School, where he hangs out with fellow students Rob Lowe and Sean Penn. He gets booted for bad grades shortly before graduating, but we bet he got an A+ in Less-Than-Zero-type partying.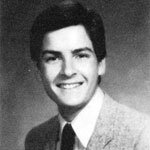 1981
At age 16, Sheen is arrested for possession of marijuana. One year later he tries his hand at theft, telling workers at the front desk of the Beverly Hills Hotel he was a guest who lost his term paper. When they let him look through the trash to find it, he swipes credit card receipts and uses the numbers to buy stuff over the phone. We're kind of impressed, to be honest.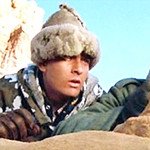 1984
Along with Patrick Swayze, C. Thomas Howell, Lea Thompson, and Jennifer Grey, Sheen fights Soviet invaders as Swayze's brother in the classic Red Dawn. The Soviet Union subsequently falls in real life. WOLVERINES!!!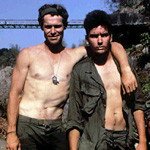 1986
Charlie takes on Charlie — and Tom Berenger — in Oliver Stone's Vietnam masterpiece, Platoon. Sheen is brilliant, and the film wins Best Picture. Boy oh boy, nothing's gonna derail this kid!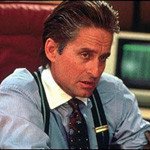 1987
Stone and Sheen reunite for Wall Street, which stars Sheen as an overeager Wall Street douche under the tutelage of Michael Douglas's Gordon Gekko — the inspiration for every finance dickhead weasel since.

1988
Sheen teams up with brother Emilio Estevez, Lou Diamond Phillips, and Jack Bauer for Young Guns, a Wild West action flick directed by the guy who would go on to direct classics like The Next Karate Kid and Gone Fishin'.

1989
As Ricky "Wild Thing" Vaughn, Sheen takes the fictional version of the Cleveland Indians to a division championship in Major League, which is probably the single greatest moment in Cleveland sports history in the past 50 years. Said Sheen of the role: "There were certain days that we'd look at the schedule for the next day and be like, 'Gentlemen, tonight we ride.'" Sounds like a fun guy to have on set.