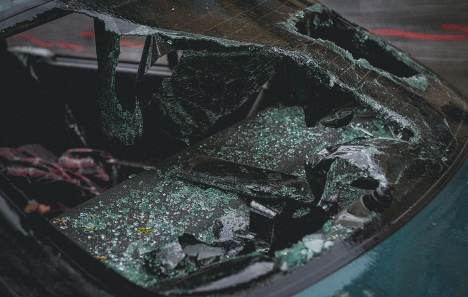 Even if we are careful, accidents can still happen due to the neglect or recklessness of others. This is especially true in big cities like New York, where millions of people reside.
Getting involved in a road crash can be a truly ugly matter. Not only can you be injured, but it could also render you unable to do your chores and go to work, at least temporarily, and it's only fair that you are compensated by the one responsible for the crash.
Suing to get paid is an intricate process that needs expertise from a reliable personal injury lawyer. You should refrain from doing things on your own, as it may worsen your already dire situation.
You have to make sure that the New Jersey and New York bike accident lawyer or car crash attorney that you get is experienced and has a track record of winning cases for their clients. When you use their services, you won't have to worry about anything other than your own recovery.
In this article, we discuss how you can recover from an accident without straining yourself.
Have yourself checked by reliable professionals
It's not always easy to identify all the crash-related traumas and injuries that you suffer from. Some symptoms of injuries don't always manifest immediately, so it's important that you have a thorough examination from a dependable physician to uncover them. With this in mind, it's best if you subject yourself to a physician's care right after the crash, even if you're feeling okay in the moment. Never attempt to self-medicate.
Get all recommended treatments
Despite their long (and expensive) medical training, a general doctor simply cannot do everything for you. There are matters that only specialists can handle. If a general practice physician recommends that you visit a specialist for accident-related injuries, make sure you heed their advice. You may have to get the services of physical therapists, orthopedic surgeons, and burn specialists.
There are also times that your injuries go beyond the physical. A vehicular crash can also have an impact on your mental health. For this, you need the help of a psychiatrist or a psychologist.
Follow the doctor's instructions
Once you are well enough to be discharged from the hospital, ensure that you continue taking any medications prescribed by your doctor. If you are told not to work for two weeks, or to change your diet, abide by these rules to stay on the road to recovery.

Following the doctor's instructions allows them to get proper data or feedback as to whether or not their recommendations are working. If you go beyond what's prescribed, you could easily worsen your condition before winding up back in the hospital.
Even if your life has been upended by a car crash, you can't immediately return to how things were. There are many legal steps to a personal injury case and you have to be patient. In the meantime, focus on your recovery, and make sure that you are recovering the right way.