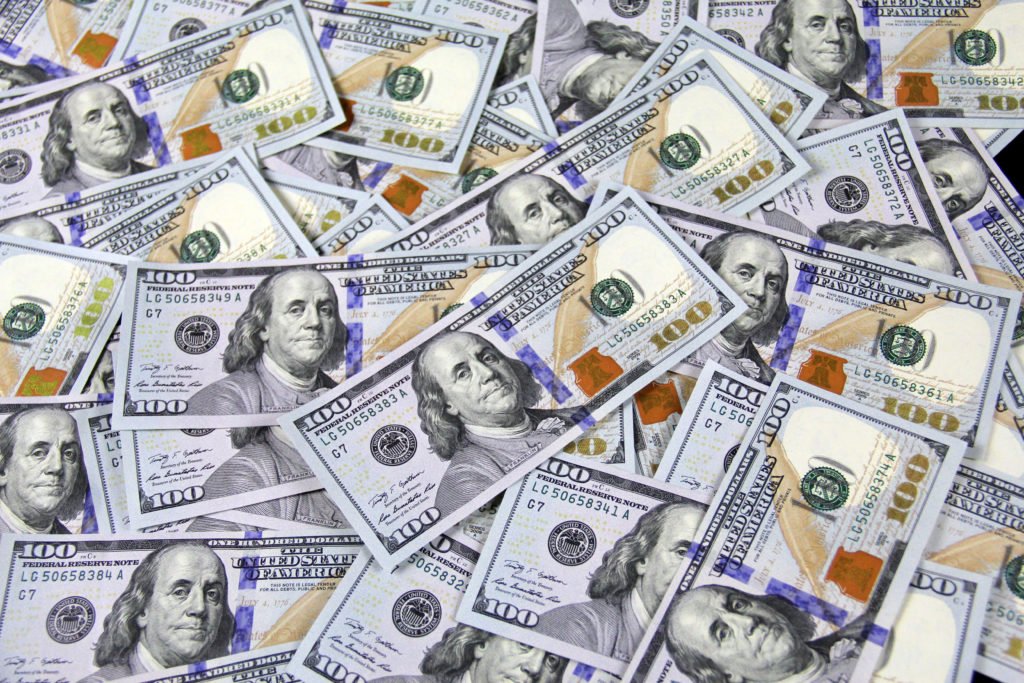 Times are hard and somewhat strange at the moment. Strange from a layman's point of view at least, whilst many people are facing financial hardship and redundancy, many stocks & shares appear to by skyrocketing with Telsa experiencing its highest-ever share-price to date and the price of gold taking off as well.
As with all things in life, we cannot control what happens to us, only how we react to it. In addition to this somewhat stoic-outlook, we can also try and find a silver lining to the financial turbulence that we currently face. There has never been a better time to start a business from home – especially in specific industries that are gaining interest.
Coming Up with a Business Idea
Some industries are booming right now. If you go to Google Trends and check out topics such as "off-the-grid" and "prepping" you will see steady growth in the last 18 months. To generate business ideas, you can also go to the website – explodingtopics.com and see what topics are experiencing the most growth in terms of online interest in the past 6 months.
Making a list of your passions is often the best way to start brainstorming business ideas. What skills do you have? What do you enjoy doing? Make a list of both of them. Try searching for them on Google and Amazon and check out the related products and services.
Start an Online Shop
It's never been easier to start an eCommerce business. Using eCommerce 'platforms' (basically a template eCommerce system) such as Shopify or WooCommerce.
What's more, with "dropshipping" you don't have to stock any products. The orders are made on your website, sent to the manufacturer and then fulfilled on your behalf.
With a company such as Printful for example. You could come up with a number of designs – think very niche when it comes to the designs. Think about a hobby or passion of your own, and think of the in-jokes and sayings that might resonate with others who have the same interest.
You can then upload your designs to Printful and sync everything up to your WooCommerce or Shopify website.
If you are new to WordPress and WooCommerce – it is quite simple, but there are many steps involved in setting up your website or store. You can either set aside half a day to learn how to do it yourself – with this WordPress tutorial and this Woocommerce tutorial. Or – you can hire someone to do it for you on Peopleperhour or Upwork.
You can use Google Shopping Ads to reach people actively searching for your products. To get your ads approved you will need a clear contact address, and telephone number, and a full returns policy also clearly visible on your website. Pro-Tip – if you need to have a telephone contact number but don't want people ringing your mobile or house, consider a business phone number and a virtual receptionist service from Moneypenny.
Blogging
An entertaining and informative blog can be an add-on to a business or often the business idea itself. Most major companies utilise the power of a blog as part of their website and online presence, to help with branding and also to attract more visitors to their website. By creating informative and entertaining blog posts, you are often able to attract 'backlinks' from other websites and backlinks are one of the major ways that you can rank on the first page of Google.
To get ideas for blog posts – there are online tools that can help. Start by heading offer to Google and taking advantage of their predictive-search-function. For example, let's say that you want to write something about business – type in "business" into the search bar and see if Google give you any predictive searches below the search bar. Make a note of any of these. Then go through the alphabet by searching "business a", "business b", "business c", up to "business z" and each time make a note of the predictive search terms. You can also conduct actual searches and scroll down to the bottom of the search results page and make a note of any 'related searches'.
You can also use answerthepublic.com – just type in the name of the niche or industry, or popular search terms related to your blog, and answerthepublic.com will give you a list of related questions that people are searching for online each month.
One of the best ways to attract backlinks from other websites is to provide statistics. For example, the brothers that run the Youtube channel Income School stated that they obtained dozens of backlinks simply by doing some research online about "RV Depreciation" and providing statistics regarding which models held their value the best.
There's no doubt about it however, gaining backlinks and ranking on Google can be hard – there are billions of websites online, so it can be difficult to cut through the noise. Making superior content is the best way to stand out, but you may have to invest some time and possibly money by reaching other bloggers online and via social media.
With blogging, you can make money through advertising and affiliate marketing. Advertising platforms such as Ezoic can be easily added to a WordPress blog with a 'plugin' (more information here on WordPress plugins).
With affiliate marketing, you sign up as an affiliate on a platform/network such as Refersion. You then apply to be an affiliate for specific brands and products – ones that are related to your blog. Ones approved, you are given a specific web address to add to your blog and/or website. When people go to your website, click on the specific web address, then go on to buy something – you get a commission. For more information about affiliate marketing, see this Youtube video. The great thing about affiliate marketing is that although it takes time to get up and running, the income can be relatively 'passive' – i.e. you don't have to do anything each month to make money.
Vlogging
Created videos and uploading them to Youtube is often referred to as "vlogging". Vlogging can be combined with blogging. You can begin by making a short video to accompany each blog post that you create. Even if you don't invest a huge amount of time in your Youtube channel, it is always good to have one to provide a level of transparency and show Google and your visitors who you are – this creates a level of trust that often isn't present with the written word alone.
Video editing is an in-demand skill at the moment, as Youtube is the second biggest search engine in the world behind Google. The great thing about videos is that they can be edited and repurposed as social media content and also added to blog posts to give them an extra dimension.
You can make money directly from Youtube through advertising. It's not particularly easy however, as a guideline you can expect to make approximately $1 for every 1,000 views. If you are popular in your niche however, you can make money with affiliate links and sponsorship.
Accounting
It's important to think about how you will record and report tax when you start your own business. Consider using an app such as QuickBooks.
Whichever business you start, there are no quick-wins are easy ways to make money online. I would recommend getting started by watching several Youtube tutorials about starting a WordPress blog and then affiliate marketing and Search Engine Optimization (SEO).