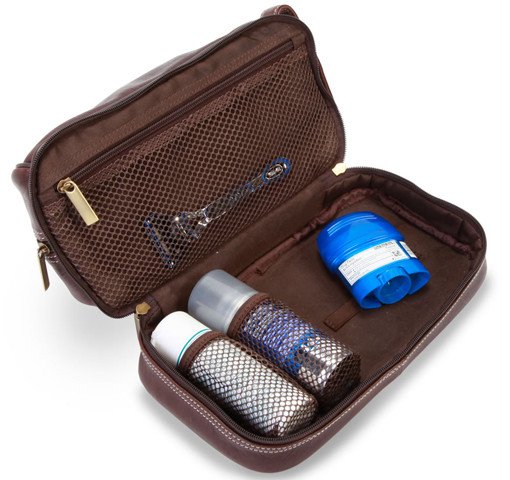 Women don't like it when a guys obsesses over his looks. Thing is, women don't like it when a guy has zero respect for his appearance, either. So when you're on the road or taking vacation, it's crucial that you put time into your skin care and grooming regimen.
Also: 5 Great Shampoos For Guys With Thinning Hair
We found five grooming travel kits that'll help keep your skin clear and nourished. Each kit hits different price points and has more or less product, depending on your needs. Because let's face it — not all of us give a shit about having a sleep mask in our travel kits. However ::cough, cough:: some of us do.
#1. MenScience Androceuticals Travel Kit ($86 @ Amazon.com)
It's the most complete travel kit we found, but it's also one of the more expensive. You get shave cream face wash, face lotion, aftershave, shampoo, deodorant, lip balm, sleep mask, ear plugs, and a travel bag. The mask and ear plugs are a nice thought. They'll come in hand in a pinch, and are items we'd rarely remember or purchase on our own. All are TSA approved packages and should provide enough product to last a month or so with daily use.
NEXT: JACK BLACK