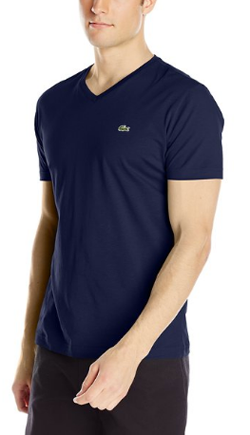 #3. Lacoste Jersey Pima V-Neck Tee Shirt ($24 @ Amazon.com)
The 100-percent cotton construction of this simple V-neck tee. Bolster your wardrobe with this classic tee in a wide variety of colors, each one bearing the Lacoste signature appliqué croc.
#4. Alternative Boss V-Neck ($4-$20 @ Amazon.com)
A soft tri-blend fabric and slim fit gives this classic V-neck a relaxed vintage look and feel. This simple machine washable tee is a casual everyday option that makes a versatile and dependable addition to your wardrobe. Opt for other colors — solid, not heather — if you want to sport it for work or a date.