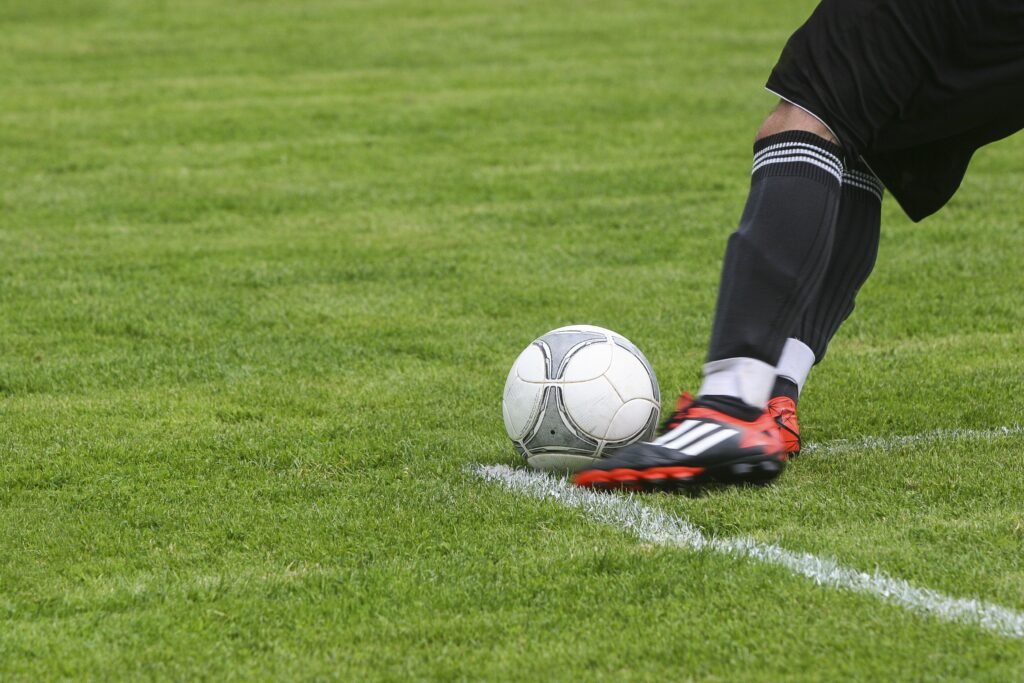 While Liverpool goes about their business in their matches, Michael Owen took to the media claim that there is still an intense rivalry between Senegalese forward Sadio Mane and Egyptian forward Mohamed Salah when it comes to getting the goals.
The Reds duo have been an integral part of Jurgen Klopp's team ever since their arrival at the club and the main threat going forward for the team.
Egypt international, who has always been deadly in goal, netted his 100th strike for Klopp in their last game, with Mane having won several match-winning goals for the club.
The Liverpool duo's ability to find the back of the net has always been put in question by both the club's supporters and pundits. There can't always be harmony between them, as Mane was seen to have angry with Salah for not squaring a ball to him in their win against Burnley last season.
After securing a 2-1 victory over Sheffield United on Saturday, Liverpool legend talked about the Senegal international's laments. A related event happened as Salah hits the post, while the former Southampton forward was waiting for a pass.
Speaking to the media, Owen said: "This is a brilliant play from Salah. Not only is it a great turn, but then he cuts across his man. Of course, Sadio Mane is at the back post expecting a little tap-in.
"He definitely says something to Salah, as we see here – and then there's a reaction – so there's still something there."
Owen also said that while the competition between the two is healthy at the moment, it could result in a bigger concern in the future.
He continued: "I expect it and it's probably healthy at that point, at the moment. But if it bubbles over into anything else then it's not healthy.
"But I think it's healthy that both players are really desperate to score. We've seen it before and I don't think it's worth getting too carried away at the moment.
"But you can see it's still there."
While some might see this as a problem in the nearest future, it could actually never develop into one considering Liverpool still has German manager Jurgen Klopp as manager.
Klopp has always served as a mediator for any problems that have the potential to rise, and if Owen can think about this, then definitely so would the German manager.
He is considered to be one of the most intelligent coaches in Europe and he has often talked about striker Roberto Firmino, who has not been getting the goals a striker should lately, and why his lack of goals doesn't warrant a worry from Klopp's team.
While with football accumulators, you can make several selections of a Liverpool game into a slip as you can pick on Mane scoring a goal, how many corner defenders Trent Alexander-Arnold will take in a match.
Sadio Mane, who moved to Anfield for a reported fee of £34 million from Southampton back in 2016, has been prolific for the Reds since his arrival having scored 86 goals and 36 assists in 177 appearances in all competitions for the club.
Mohamed Salah joined the club in the summer of 2017 from AS Roma for €42 million and has ever since gone to score 100 goals and created 41 assists in 161 appearances in all competitions for the Merseyside club.
The duo was extremely pivotal for Klopp's team as they won the 2018/19 UEFA Champions League, 2019 UEFA Super Cup, 2019 FIFA Club World Cup, and 2019/20 Premier League title.
Liverpool was able to defeat Sheffield United in a 2-1 victory at Anfield on Saturday thanks to goals scored by Diogo Jota and Roberto Firmino, who has only just registered a goal for the campaign.
The Reds sits at the second position and are currently level on points with derby rivals Everton, who currently leads the Premier League table with goal difference.