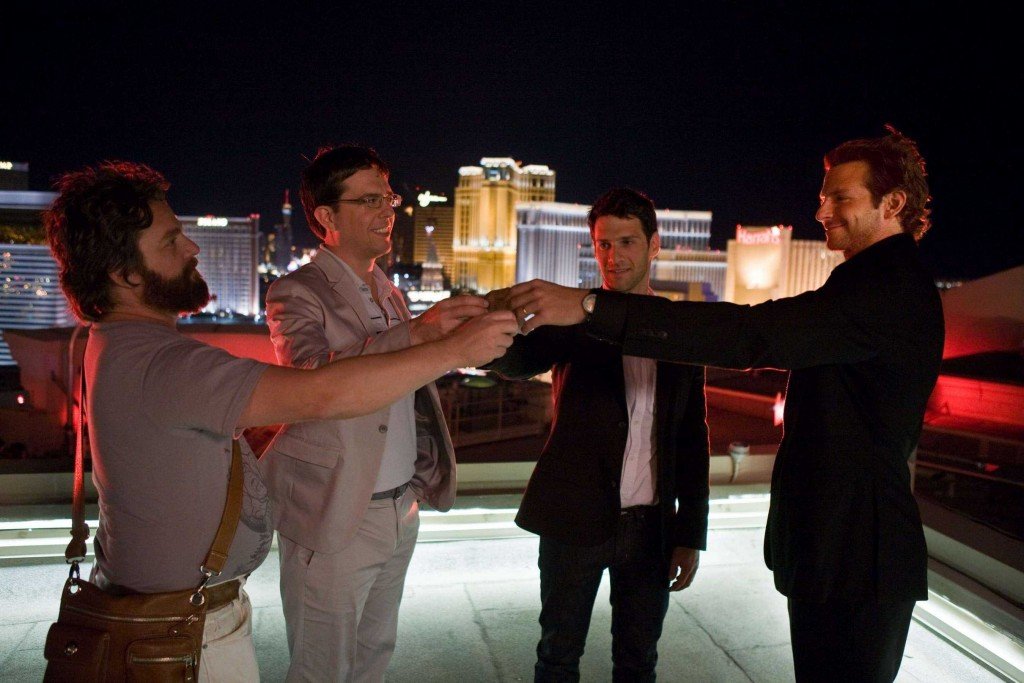 A wedding without a bachelor party is like an engagement proposal without the rock. It just doesn't work. The best places for bachelor party celebrations don't always necessitate the raucous behavior of The Hangover series, but an adventure with the guys sure makes for one final blowout before settling into married life. So we listed a handful of U.S. cities that are popular bachelor party destinations. We left out Las Vegas for Obvious Reasons — it's where most people think of first. If you want to go there, aim for mid-week and you'll score better deals on hotels and accomodations. Otherwise, give these cities some consideration …
1. Atlantic City, NJ
Cheap airfare and reasonable hotels are a big factor in making Atlantic City a great bachelor party destination. You can try your luck at some of the city's well-known casinos or visit their bars and clubs for a few drinks. If you go in the spring or summer, relax or play volleyball on the beach during the day before you party all night.
2. Myrtle Beach, SC
Though Myrtle Beach is not the first place you think of as a "party city," they have their share of fun nightlife. Both drinks and hotels are pretty cheap here, so it is a great option for younger guys with less money to burn. If the groom-to-be loves the water, you can plan a day of parasailing, jet skiing, or scuba diving to get your adrenaline pumping.
3. New Orleans, LA
New Orleans is the ultimate party city. Bars and clubs stay open all night long and you can legally carry your beer into the streets. Beer is cheap and the legendary nightlife on Bourbon Street is ideal for a boys' bar crawl. Or see if Lady Luck is on your side with a night of gambling at the Harrah's New Orleans casino.
4. Porland, OR
Portland has a quirky, laid-back vibe that would be fun for a chill bachelor party. Its Distillery Row is home to six craft liquor distilleries all on a 1.5-mile stretch. You'll find gin, vodka, rum, whiskey, absinthe, and aquavit, so there is something for everyone. Splurge on the Distillery Row Passport for tastings and tours of the distilleries. When you are good and buzzed, try the Trifecta Tavern's Big Ass Steak, a 16-oz ribeye.
5. San Diego, CA
San Diego has all the fun of a city without the chaos and safety concerns. Spend your days surfing and your nights in the 16-block Gaslamp Quarter, home to rooftop bars, burlesque clubs, and live music venues. To cure that inevitable hangover, head to one of the city's luxurious spas. You can also take tours of local wineries and breweries for a casual daytime activity.
6. Austin, TX
If your crew is into live music, take the bachelor party to Austin. With over 250 venues in town, you will find everything from country to rock to some weird music you can't hear anywhere else. Try to go during a festival like Austin City Limits or SXSW for extra fun. And don't forget the legendary Texas barbecue!