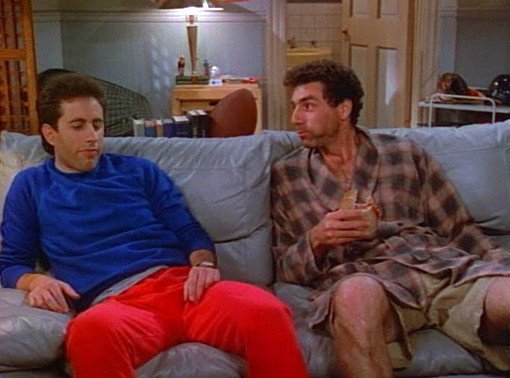 Ther is nothing wrong with lounging around on the couch after a long day at work or fighting crime. Or, alternatively, lounging on the couch while skipping work or after a long night of boozing. The point it: when you lounge and it's chilly outside, the best sweatpants can make the experience exponentially more enjoyable.
And while your awesome sweatpants from college with the mustard stains and sewn crotch feel good, they're not a good look for you. If you won't trash them, at least stash them so you're not tempted to slip into them — especially if you have a girlfriend. If the shoe — ok fiiine, pants — were on the other leg you'd see an issue with it, right? Right.
So it's time for new sweats. We came up with a brief but handy guide to the best sweatpants for men. You can now lounge in style. And no, they haven't made anything with special anti-boner technology. Sorry.
Most Comfortable Sweatpants for Guys
The durable construction and classic style make the Polo Classic Fleece Athletic Pant ($102 @ Amazon.com) a pair of sweatpants that dudes who don't mind spending a little more for higher quality will totally dig. The angle welt pockets, ribbed elastic drawstring waistband, and material — 87 percent cotton, 13 percent polyester — make them a super-comfy option.
The 100 percent cotton Publish Brand Dextor Brused Two Tone Twill Jogger Pant ($72 @ Amazon.com) feature a button and fly closure — a button fly closure on sweatpants! — paneled back pockets, as well as front pockets secured with concealed zippers. Just keep in mind that you can't toss them in the washing machine; they're dry clean only (which explains why they're kind of pricey). These are arguably the most stylish sweatpants for guys, hands-down.

NEXT: UNDER ARMOUR AND ADIDAS