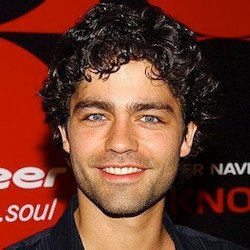 If you're a curly-headed dude, you're in luck: the ladies love a full head of curls, and growing your hair out long will look pretty casual and natural on you. For hair cut inspiration, try a look like Adrian Grenier or Russell Brand.
Also: 10 Men's Haircuts Women Love
Hair styles for guys with long hair can look insanely sexy, but not everyone likes to maintain or look at them. Now that you've got a ton of examples of guys who are able to pull off long hair, you've just got to perfect the art of pulling your luscious locks back into a manly ponytail.