Get both class and utility from your shoes by cruising our picks of the best shoes for men. These modern pairs give a nod to classic styles, and importantly, are super comfortable on your achin' feet. What's more? Our picks are all under eighty bucks!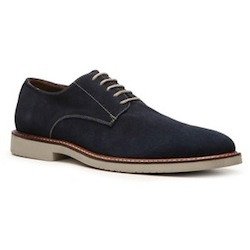 The best shoes for men are going to be the ones that are not only comfortable to wear but also are easy on the eyes. The Aston Grey Dien Oxford fits this description entirely, with its seamless blend of comfort and fashion. It's a lace-up that speaks for itself, so if you're in the business of making fashion statements, this is the shoe for you.
The best shoes for men are going to play on the male ego in an unpretentious way, or, in other words, they'll draw in the kind of attention that men crave. The KG Kurt Geiger Walker Oxford does just that, complementing the male ego and giving onlookers something to stare at for hours. This is a fashionable, classic shoe that's not too expensive, and because it's not confined to any style in particular, you've got yourself a winner. The shoe is versatile and will befit any style of jeans you wear. This, by default, qualifies it as the perfect lace-up for a country club.
Whether you're a member of a country club or not, you can agree that the best pairs of shoes for men are going to be durable and tough as nails. If a shoe has durability, it has value. The Skechers Men's Vassell Oxford has a lot of both durability and value, which makes it a quality shoe or, for that matter, the perfect buy. Just from looking at it, you can sense that it's going to be something you love to wear on the reg.