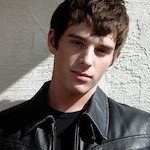 Is your lack of facial hair making you feel less like a man? Are you wondering whether or not you'll be able to grow enough facial hair to impress the ladies? "What can I do to grow facial hair?" is an age-old question that is often hard to answer. Luckily, there are a few things you can do to spur facial hair growth without having to use any type of products.
ALSO: Facial Hair Tips: Best and Worst Looks
Sleep is Important
A lack of sleep is one reason why many men have trouble with facial hair growth. Sleep is needed to help repair any body-related issues, and hair growth normally happens at night. Make sure you get at least eight hours of sleep.
Clean and Exfoliate Your Face
Exfoliation sounds like something a woman would normally do. If you've asked yourself, "What can I do to grow facial hair?" after you have tried every other method known to man, it's time to begin exfoliating. This is a great method for hair growth because it opens up the pores. During the exfoliation process, dead skin cells are removed to clear up your hair follicles. To keep your skin healthy, make sure to moisturize after this process.
Diet
Make sure you maintain a strict daily diet that's full of a variety of vitamins. The right amount of vitamins has been known to help accelerate the growth of facial hair.
There really is no sure way to magically grow facial hair. If you're still asking yourself "What can I do to grow facial hair?" after you've tried these tips, you may be out of luck. The amount of hair we grow often has to do with our genes.