Men constantly need to evolve. And by "evolve," we don't mean men need to grow water-breathing gills or develop the ability to spit venom at enemies … though both of things would be completely awesome. What we mean is that all guys need to strive to continually become a little bit better at everything they do. Evolving as a man isn't about drastically changing who you are overnight. It's about working to make countless small, positive changes over time, all the time. Do that, and one day you'll realize that you've become a different man — a better man. An evolved man.
That's what the Evolving Man Series is all about: Making gradual changes that steadily help you improve. What kinds of changes? Well, in this installment, you'll learn how to mix a drink for anyone, no matter what their tastes. You'll figure out how to be an ideal party host. And you'll find out how to make simple, subtle changes to the way you dress that'll add up to make a huge difference. Happy evolving!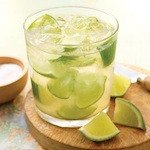 9 COCKTAILS THAT'LL APPEAL TO ANY DRINKER
You can't please everyone all of the time … unless you master these nine easy-to-make cocktail recipes, which really do have something for everyone.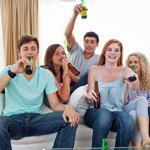 HOW TO HOST THE PERFECT PARTY
If you want to make sure your guests have a great time, it takes more than a bag of tortilla chips and your sparkling personality. (But not too much more.)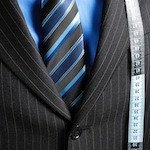 MAKE YOUR CLOTHES FIT PERFECTLY —
WITHOUT USING A TAILOR
Thanks to new fabrics, old tricks, and the internet, you don't need to have your clothes altered by a tailor. You just need to follow this advice.