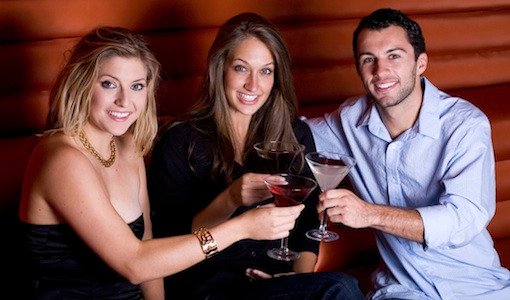 Cocktails For Any Drinker
There are as many cocktails and subtle variations on cocktails as there are people to drink them. So when you're mixing drinks for guests, it may seem like an impossibility to come up with recipes that'll appeal to all of them. But keep in mind that the vast majority of people love trying something they haven't tried before if it's reminiscent of something they have had before. That said, you don't want to be forced to hand-smoke lavender-infused ice balls (or whatever) in order to make a distinctive cocktail. So we've gathered nine great cocktail recipes made with seven different spirits. They're all relatively simple to make, straightforward enough not to scare people off, and distinctive enough to intrigue any guest.

SCOTCH WHISKY
People who insist they only drink single-malt Scotch don't know what they're talking about. Blended Scotch whisky is popular both with mixologists and whisky aficionados who appreciate the brighter notes and floral-smoky complexity that exists thanks to a harmonious marriage of multiple aged malt whiskies, imparting a wide variety of flavor notes. This glorious juice is great either on its own or in classic cocktails.



Blood and Sand
1 part Chivas Regal 12
3/4 parts sweet vermouth
3/4 parts cherry brandy
1 part blood orange juice
Pour all four ingredients into a shaker. Add ice and shake. Strain into a chilled martini glass and garnish glass with a slice of blood orange.
-or-
The Godfather
1 part Chivas Regal 12
1 part amaretto
Pour Chivas and amaretto into an ice-filled old-fashioned glass and stir.
-or-
Rob Roy
2 parts Chivas Regal 12
1 part sweet vermouth
Maraschino liqueur
2 dashes Angostura bitters
In a mixing glass, combine Chivas, vermouth, and bitters. Add ice and stir well. Rinse a chilled martini glass with a small amount of maraschino liqueur, then discard liqueur. Strain cocktail into martini glass and serve with a maraschino cherry.