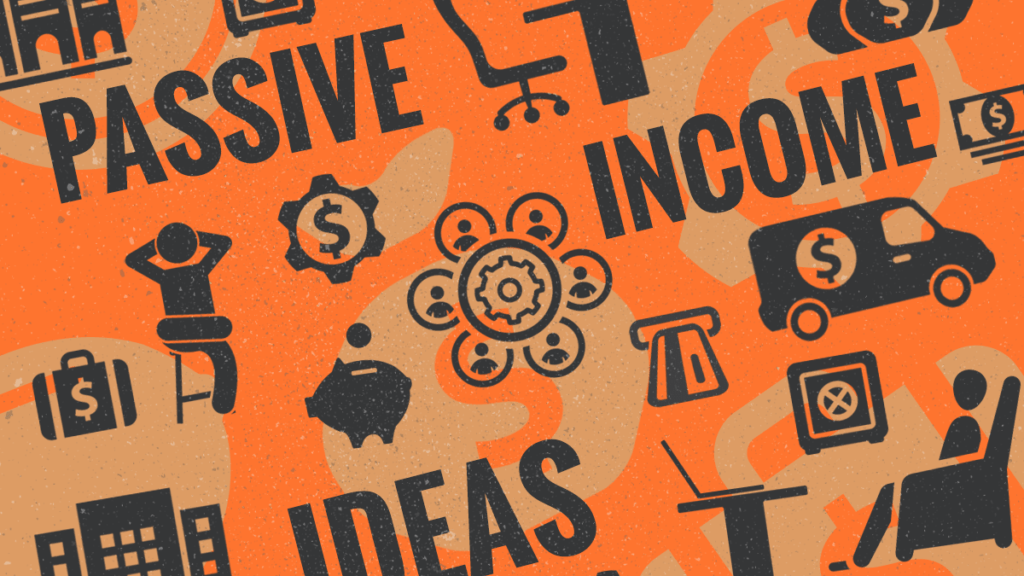 Who doesn't want to generate some kind of passive income? Simply put, non-passive income is something that won't give you any revenue when you stop putting in the effort. This could be a regular job with a monthly salary or hourly pay, or a contract for a specific project. In these cases, you won't get paid if you quit your job or don't complete the project.
On the other hand, passive income can be any type of activity that continues to generate income even when you don't put a lot of effort into it. However, this doesn't mean that you will start earning cash from day one with zero effort. Generally, you have to put in considerable effort initially, but afterwards, the effort required reduces with time while your revenues continue to go up.
Some options for generating passive income require you to spend huge sums initially along with the effort, like purchasing real estate and renting it out. However, some other options require only a minimal upfront investment – we'll take a look at some ideas that you can get started without a huge investment.
Affiliate Marketing
Affiliate marketing is one of the easiest ways to make passive income. If you have a blog or social media presence, you can tap into this scheme. The concept centers around collaborating with big brands and earning a commission for generating customers for them as their affiliate.
You can do this by writing product reviews or buying guides and publishing on your site, with links to product pages of your affiliate brands. This is easy and affordable to get started – you only need a computer. When someone clicks the link and goes on to make a purchase, you get a share profit that the seller earns. Amazon is a one famous brand that encourages affiliate marketing, but these days there are a range of stores participating in this type of set up.
Writing E-books
If you have good writing skills, knowledge about specialized subjects, and some research skills, you can create e-books and upload them on various platforms such as KDP (Kindle Direct Publishing). Every time someone pays for your e-book and downloads it, you'll recieve a royalty.
Similar to affiliate marketing, this tactic allows you to sit and work from the comfort of your own home. You don't need to have a brick-and-mortar store with staff and infrastructure including computers, furnishing, EPOS systems, and so on. Even better, this type of passive income requires zero upfront investment of money, though you will need to invest a lot of your time.
Create Online Courses
If you are an expert in any academic subject, you can create courses and sell them through online platforms such as Udemy, Teachable, and Skillshare. You'll get options for creating a video course or text-only lecture. Every time someone interested purchases your course, you get paid. You can develop courses in any academic stream, such as science, maths, arts, business, marketing, design, computer science – you name it! This tactic also doesn't require any investment except your knowledge, skills, and a bit of time. Creating the course is a one-time thing, and the revenue keeps coming as long your course stays online and people keep buying it.
Selling Photographs
Selling photos online is arguably an even more passive way to generate income than the methods mentioned above, because you don't need to have specific academic knowledge or great marketing skills. All you'll need is basic photography skills to take photos of virtually any object or scene and upload them to stock photo-sharing sites such as Photofolio, Shutterstock, and Alamy. Then, when someone downloads any picture you uploaded, you'll get paid a set fee or percentage.
You can take photos of anything around you – even objects that you see when you're locked in at home, such as books, tables, curtains, or even your bathroom. You can also take photographs of the great outdoors and scenery. There are loads of people worldwide looking for all sorts of photographs, making this an excellent option for you to earn revenue.
Potential buyers include advertising or marketing agencies, magazine publishers, and people looking for photos for personal use. You don't need an excellent camera – you can even upload photos from your smartphone!
Being a Social Media Influencer
If you have a decent following on social media, be it Facebook, Instagram, or YouTube, you could earn passive income by promoting brands or their products. Brands would love to leverage the influence you have over your followers to promote their products. You can advertise and promote their products through with your posts, photos, or videos and get paid by these brands to do this. You get paid, and the brands gain exposure and reach through your YouTube channel or Instagram page – its win win!
All of these passive income tactics require almost zero investment to get started. However, the common factor they share is that they do require some initial effort, though after this you'll get paid every time sometime uses your service without too much ongoing effort on your part!