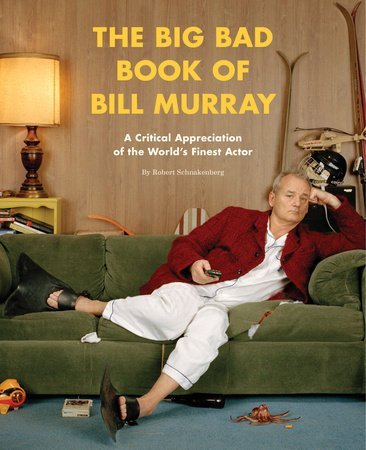 Love him or hate him — wait, you actually hate Bill Murray? Dude, are you nuts? Does that mean you've never seen Bill Murray classics like Ghostbusters, Groundhog Day, or Garfield: A Tail of Two Kitties?  For shame, sir.
For the rest of us normal human beings with our sanity intact, The Big Bad Book of Bill Murray ($12 @ Amazon.com) covers his classics and every performance before and after. There are plenty of pics from memorable roles, and sprinkled in you'll find "Tales From Murrayland," which gives the lowdown about the insane Bill Murray stories you've probably heard but never thought were true.
Turns out,  they are: he doesn't pick up the phone for agents, parties with random people, and once took the voiceover role as Garfield the cat after erroneously believing he was signing on to do a Cohen Brothers film. As for why he also did Two Kitties, the world may never know …
Great for your coffee table or as a Secret Santa gift, or fo a buddy or relative.
More Cool Books: 9 Great Cookbooks For Men