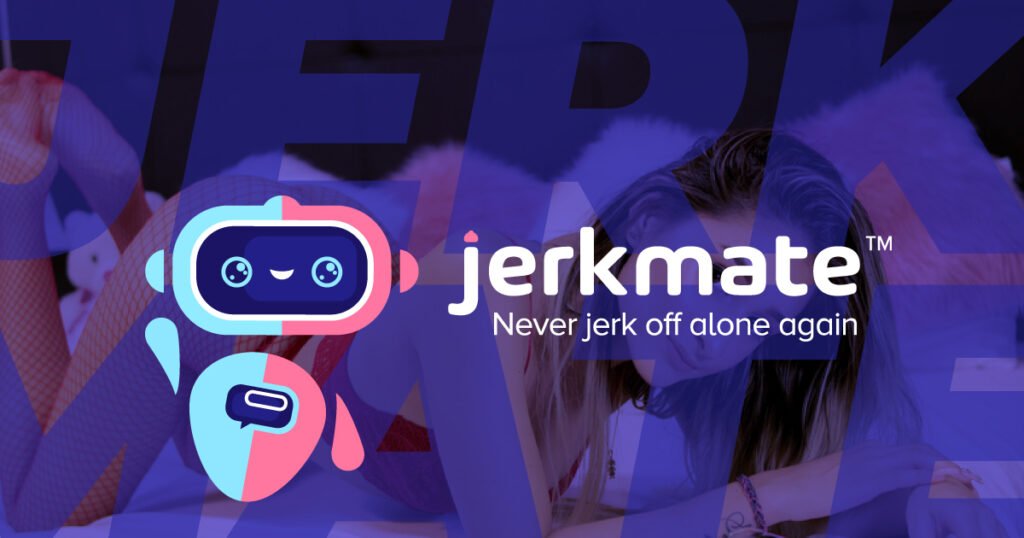 There are hundreds and thousands of live sex cam sites that help you to get your happy moments with pornstars over the internet. But to find out the one that stands out is difficult. Jerkmate is a fun and interactive platform that spices up your webcam experience. It is an adult site that works like any other webcam site but with a twist of mystery and wilderness. Wonder how? Let's find out.
Jerkmate at a glimpse:
Jerk to a virtual model in an interactive show
Private cam-2-cam sessions
Secure and easy payments
Hassle-free account setup
Search filters to find your preferred model
Save your favourite cam model profiles
What is Jerkmate?
Jerkmate is an adult site where you can watch live model broadcasts to have an amazing webcam experience. The website randomly generates connections between two Jerkmate users. You can put your preference of basic appearance features to filter. The intrigue of being connected to a complete stranger on the webcam is a fun thing to experience.
You can also have a look at all the available models to select the ones you prefer to make your happy endings. Jerkmate is among those webcam sites that spice up your online sex experience with some extra special features in both its free as well as premium modes. The best thing about Jerkmate is that all its features are minimalistic and do not require much effort to find your mate for fun.
How does Jerkmate work?
For a first time user on Jerkmate, you need to register to create an account to avail all its functions. However, you can also watch some introductory cam previews to try the search options to find your random jerk mate. Once you register and create your account to enter the website, you are given four questions to answer related to finding your mate on the site. All you need to do is to specify their gender, ethnicity, body type, and hair colour to get your first random partner in front of your webcam.
There you go, turn your camera and mic on, start talking to them and jump into the act!
In case you do not like the randomly matched person, you can skip them or scroll down to the full user list to select your preferred one from the multiple profiles shown. You can also find the list of popular categories and trending webcam models. You can find your jerkmate from this list or find it from the main models' feed to get into your business.
Security and Payment
Wondering how safe Jerkmate is to use? Well, jerkmate.com is a legal online webcam site. That means your data safety and transaction security are ensured. All your payments are encrypted. The trusted certificate and payment card providers verify its encryption for a safe transaction.
Additionally, you do not require to provide any extra information about yourself. You can keep your profile anonymous and secretive to maintain your privacy.
Jerkmate is also DMCA-protected, which means it has a strict anti-spam and privacy policy. At any point of time, if you feel uneasy or threatened by any inappropriate act of a user, you can report them to the support team. If your complaints are found legitimate, the user's profile will be terminated or suspended.
Models and Users – All About It!
Most of the models and users on Jerkmate are young women from all over the world. A majority of them are Americans and Europeans. Users are mostly members with a registered account, and guests are both men and women.
At Jerkmate, you can find different private shows and randomly chat with hot and nude users. You can mutually jerk with not just women and men, but also couples and trannies. Straight, gay, or lesbian users – everyone has a jerk mate on the website.
Each model is unique and expert in sensual roleplays, dirty dancing, or some simple innocent fun like fingering and titillating acts to ignite your sexual drive.
All the model profiles are explained well and designed with complete information. There are three sections – About the model, Photos, and Schedule. Here, you can read details about the models, check out their hot photos, and schedule a live cam session. You can also see when your favourite models are online to make you hot.
Not just that, the full bio of the models also talks about things that turn them on. That means you can also turn them on to make the mutual vanilla experience memorable. The bio includes their expertise and appearance details too. Once you like them all, click on the "Send Message" bubble to contact them and start your online sex experience.
Website Design and Use
The overall website design is simple and minimalistic. The design aesthetic as well as user-friendly. It is easier to navigate and supports all popular browsers. The search function and filter feature are placed at the top of the page for your convenience.
That means, there will be no image overlapping or video lagging during your online sexual fantasies. Jerkmate assures a smooth experience throughout your live cam session.
Will you be on Jerkmate?
If you are wondering if it is a safe bait to try out jerkmate.com, we say, it is. The website stands out for its amazing live webcam experiences and to make your deepest sexual fantasies come alive. Get ultimate pleasure in the comfort of your room, and jerk with your random mates.