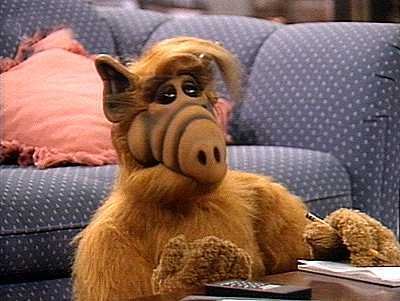 Michu Mescaros, who had starred in NBC's top-20 hit of the late 1980s,
ALF
, a show about a fuzzy extra-terrestrial who had a goofy sense of humor and a penchant for eating cats, has died.
Mescaros played the furry alien Gordon Shumway whenever a full-body shot was needed of the visitor from Melmac. He had fallen into a coma June 9, 2016, after suffering another stroke at his home in Los Angeles.
As a performer with Ringling Bros. and Barnum & Bailey Cirucs, he enchanted crowds of adults and children alike with his dog act ever since being discovered in Hungary in 1973. In his honor, the city of Hawthorne, Calif., renamed its shortest street Michu Lane in the 1980s. Mr. Mescaros hobnobbed with presidents and pop stars alike when he was alive and will be sorely missed.